The partnership industry just keeps growing. In fact, the number of strategic partnerships formed increases by 15% every year (according to Strategic Alliances: Three Ways to Make Them Work). And if we look at the affiliate marketing industry alone (just a slice of the wider partnerships space), it's set to reach $13 billion this year and then $15.7 billion by 2024 (according to a 2022 report by Influencer Marketing Hub).
But behind the impressive stats is a whole range of job roles, entities, technologies and partners beavering away to keep the partnership industry going from strength to strength. Here, we'll go behind the scenes to break down exactly how the partnerships field works, and who's behind it. Enjoy!
The partnership industry explained
The partnership industry is made up of lots of different entities, from networks to agencies, in-house partnership teams to partnership SaaS. To help give some order to the (very organised!) chaos, here's very broadly what most of these entities are focused around:
Discovery: Helping you find new partners that can support you in growing your business. This is where we at Breezy come in!
Partner relationship management (PRM): Helping you to manage your partners – whether that's negotiating, onboarding, project management or anything else in between.
Tracking and measuring: Helping you to track your partnerships and measure their success. This is often combined with PRM, but not always.
That's just a very broad overview, and it's easy to break the industry down even further. For instance, Forrester's channel software tech stack for 2021 claims to include all the technology designed to 'develop, design, and execute plans to find, recruit, onboard, develop, enable, incent, co-sell with, manage, measure, and report on partners.' Now that's a mouthful! 
To put it simply, the partnership industry in 2022 is about so much more than just a brand and its partners. There are all sorts of entities in the space designed to hone and improve that relationship – so much so that a whole new category was added to Forrester's channel software tech stack in 2020 called ecosystem management.
Partner ecosystems refer to cross-industry players working together to create solutions, and they're all about recognising the broad range of benefits that partnerships can bring to businesses, and acknowledging the fact that they won't all fit into one box.  It's a fairly new concept but one that's quickly changing the partnership landscape for 2022 – with nearly a third of global sales predicted to come from ecosystems by 2025 (according to McKinsey)!
Key roles in the affiliate marketing industry
Right, now that's all been cleared up, let's take a look at some of the entities that make up the affiliate marketing landscape in 2022. We're starting with affiliate marketing as this is one of the most established types of strategic partnerships, with a long history (check out our article on when affiliate marketing started to learn more). However, we'll then move on to look at the partnerships industry as a whole.
In short, you can see this a bit like an A-Z of partnership roles in the space (although almost all of them in this section begin with an 'a'!).
In case you need a refresher, affiliate marketing is a kind of performance marketing that involves a brand working with third parties (known as affiliates) to promote their products, and paying them based on their performance.
Advertisers
Also known as brands, creators, merchants, sellers or vendors, this is a business that pays a third party to promote their products on a performance basis.
Usually, advertisers will have created the product they're promoting – think brands like Wix or Dyson. However, you can also get advertisers that sell products made by someone else – for instance, brands like Amazon or eBay!
Affiliates
Also known as affiliate marketers or publishers, affiliates are individuals or businesses that get paid to promote a partner's product on a performance basis. 
Affiliates can come in lots of different shapes and sizes, ranging from influencers to comparison sites to national newspapers. In short, anyone who's in a position to promote another brand's products on a performance basis could be a potential affiliate.
Affiliates will usually get paid a cost per sale (CPS). However, they can also get paid a cost per action (CPA), cost per thousand impressions (CPM), cost per click (CPC) or a cost based on any other metric the affiliate's partner is hoping to increase.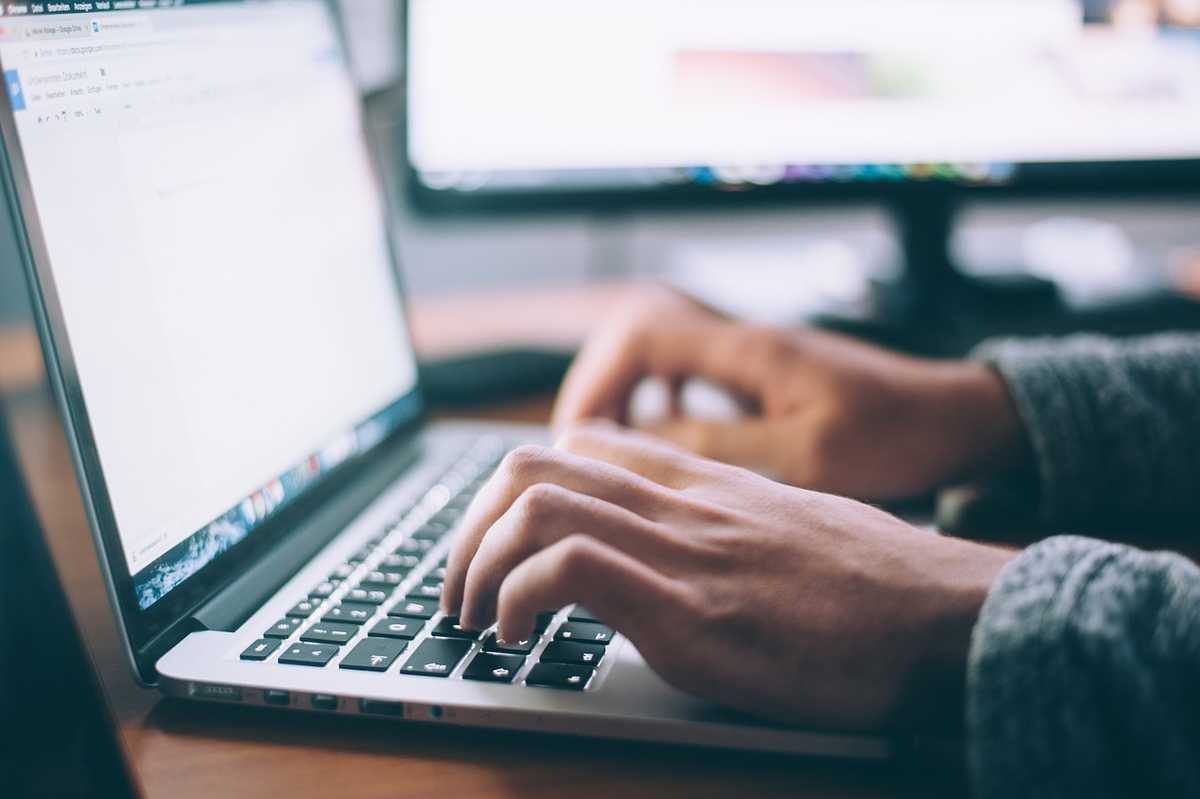 Affiliate agencies
Affiliate agencies are companies to whom advertisers can outsource the management of their affiliate programs. 
They generally have a portfolio of affiliates that they can reach out to on a brand's behalf, handling the discovery, negotiations, tracking and measuring for brands so that they can save time. Meanwhile, getting on an agency's books as an affiliate can be a great way to generate leads. Some affiliate networks also operate as agencies.
Affiliate managers
An affiliate manager is someone whose job is to manage an affiliate program for an advertiser. 
A lot of the time, affiliate management is a full-time, in-house role – affiliate managers will be responsible for using partnerships as a tool to help their employer reach their objectives. Normally, this will include finding affiliate marketers, negotiating new partnerships, keeping affiliates happy and engaged, and measuring the impact of these partnerships. Bigger brands may have several affiliate managers in the form of an affiliate management team.
Having said that, affiliate managers can also work for affiliate agencies or more generalised digital marketing agencies. They'll be responsible for carrying out the same tasks listed above, but for several advertisers who are using the services of the agency.
Affiliate networks
An affiliate network is a platform that acts as the middle man between affiliates and advertisers. A couple of well-known examples are Rakuten and Awin.
Both advertisers and affiliates can join an affiliate network. Advertisers can then set up and run their affiliate program on the platform, while affiliates who are also signed up can easily find programs to join and begin promoting a brand's products.
Most affiliate networks handle both the discovery phase and then help with the partnership management side of things, including tracking, attribution and payment of affiliates.
Affiliate programs
An affiliate program is the system that an advertiser uses to outline how affiliates can promote their products and get paid. Brands can create an affiliate program for their business in-house using tools such as affiliate link tracking software to manage it. Or, they can run their affiliate program using an affiliate network. 
Either way, the program will outline how much an affiliate can earn, what they have to do to get paid and any rules or codes of conduct that the advertiser expects the affiliate to adhere to. By joining a brand's affiliate program, affiliates are essentially agreeing to these as terms of the partnership.
By managing their partnerships through a program that's often largely automated, brands can scale their affiliate programs quickly, while affiliates can easily onboard and start earning.
SaaS affiliate link tracking software
Affiliate link tracking software is SaaS that's primarily designed to help advertisers who run in-house affiliate programs to track the performance of their affiliates and pay them accordingly. 
Brands running in-house affiliate programs with the help of affiliate link tracking software will generally access a customisable admin panel where they can add products, track leads and sales, and manage payments. Brands can also give their affiliates access to their own dashboards that they can use to generate tracking links and see how their promotions are performing. 
Affiliate link tracking software is a great alternative to affiliate networks – it comes with all the same features, just without the discovery side of things. This gives affiliate managers more control over where they find their affiliates and how they run their program, but without the hassle and resources that would come with building their own tracking software.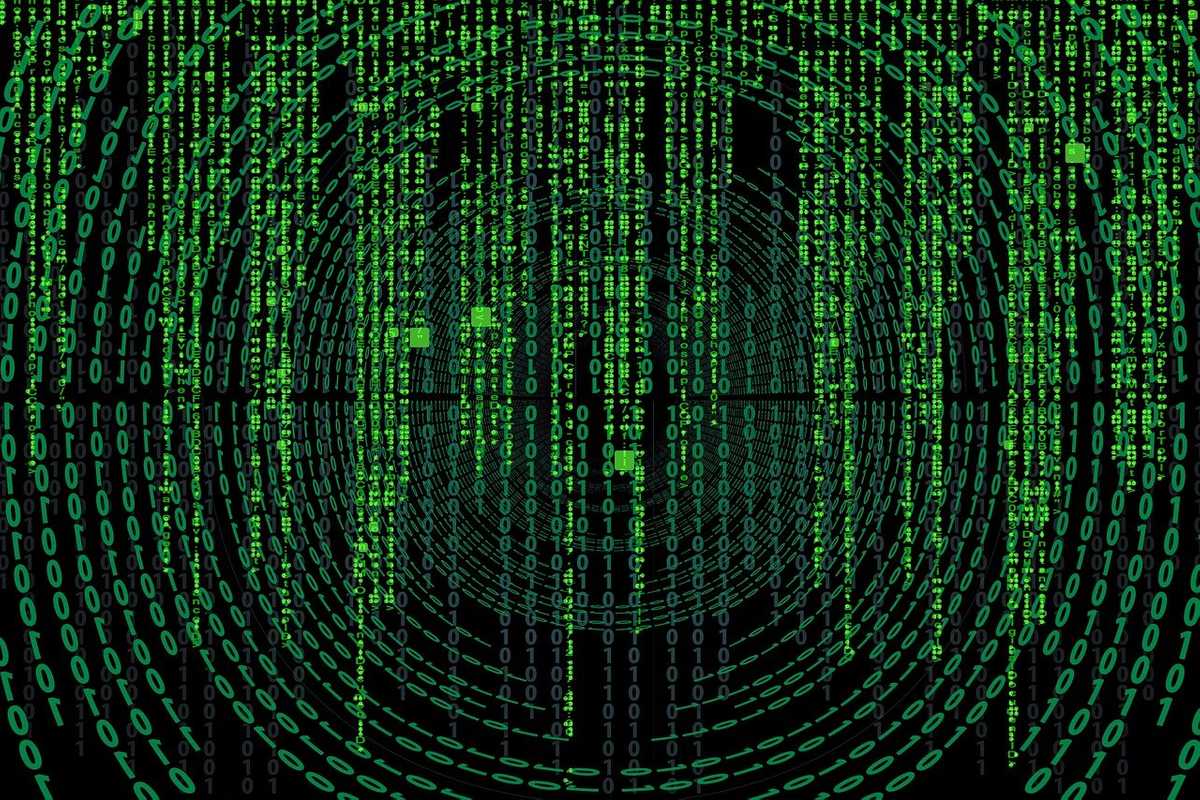 Key roles in the partnership industry
So, that's the affiliate marketing space in a nutshell. But what about partnerships more generally? 
Well, the general partnerships landscape looks pretty similar – you'll find equivalent entities for basically any partnership type, whether we're talking about content marketing partnerships, distribution marketing partnerships, co-branding partnerships or anything else in between. Here's the lowdown.
Channel partner marketing agencies
A channel partner marketing agency is a company that helps brands to maximise the success of their channel partner marketing. Let's rewind for a second.
Channel partner marketing involves a brand working with partners such as dealers, distributors, or franchises to market and sell its products – instead of, or as well as, selling directly to a consumer. 
A channel partner marketing agency will create and run partner marketing plans that help companies to keep their branding consistent while giving each dealer, distributor or franchisee the marketing resources they need. They'll also help to ensure that brands are working with a network of partners who understand their products, as well as local markets.
Marketing agencies
A marketing agency is a company that specialises in helping brands to market their products and grow their companies. There are different types of marketing agencies who specialise in different areas, but often, they'll be able to help with SEO, paid advertising, email marketing and more.
But why have we mentioned them here? Well, partner marketing is a key form of marketing that can help to grow businesses. So, often, marketing agencies will have in-house experts whose job it is to help brands create a partner marketing strategy, find strategic partnerships and implement partnership activities – often alongside other marketing services.
Partner discovery tools
A partnership discovery tool is software that helps brands to find relevant new partners – like our partner search engine at Breezy! 
There are lots of different kinds of tools that can help with partner discovery. For instance, specialist SEO tools like Moz, Ahrefs and SEMRush can be used to identify other companies in the same industry who aren't direct competitors. Or, they can be used to analyse your competitors' websites and identify where their backlinks come from, to help brands find potential content marketing partners.
There are also a few tools, like Similarweb, that can specifically recommend relevant partners to brands alongside other features. However, we may be biased, but Breezy is one of the only tools that specialises solely in partner discovery and outreach, allowing brands to filter, analyse and contact hyper-relevant partner prospects and therefore saving partnership managers time and energy that could be better spent honing those partnerships (book a demo to see what we mean!).
Partner ecosystem
We've touched upon partner ecosystems briefly already. A partner ecosystem is a network of cross-industry players working together to create solutions. 
All of the partnerships a brand creates are part of an ecosystem that revolves around its services. So, any business that forms partnerships is likely part of an ecosystem, regardless of whether or not they know it! According to BGC, 83% of ecosystems are a collaboration between partners from four or more industries, while 53% involve partners from at least six.
Ecosystems will always reflect the needs of each company's unique set of customers, so they can look very different depending on the industries and companies involved. For instance, an ecosystem could be an app store, a software comparison site, or simply a list of companies a brand collaborates with. In this way, you could say that partner ecosystems have a flexible definition that revolves around more of an ethos – they're all about recognising the broad range of benefits that partnerships can bring to businesses, and acknowledging the fact that they won't all fit neatly into one box or partner program.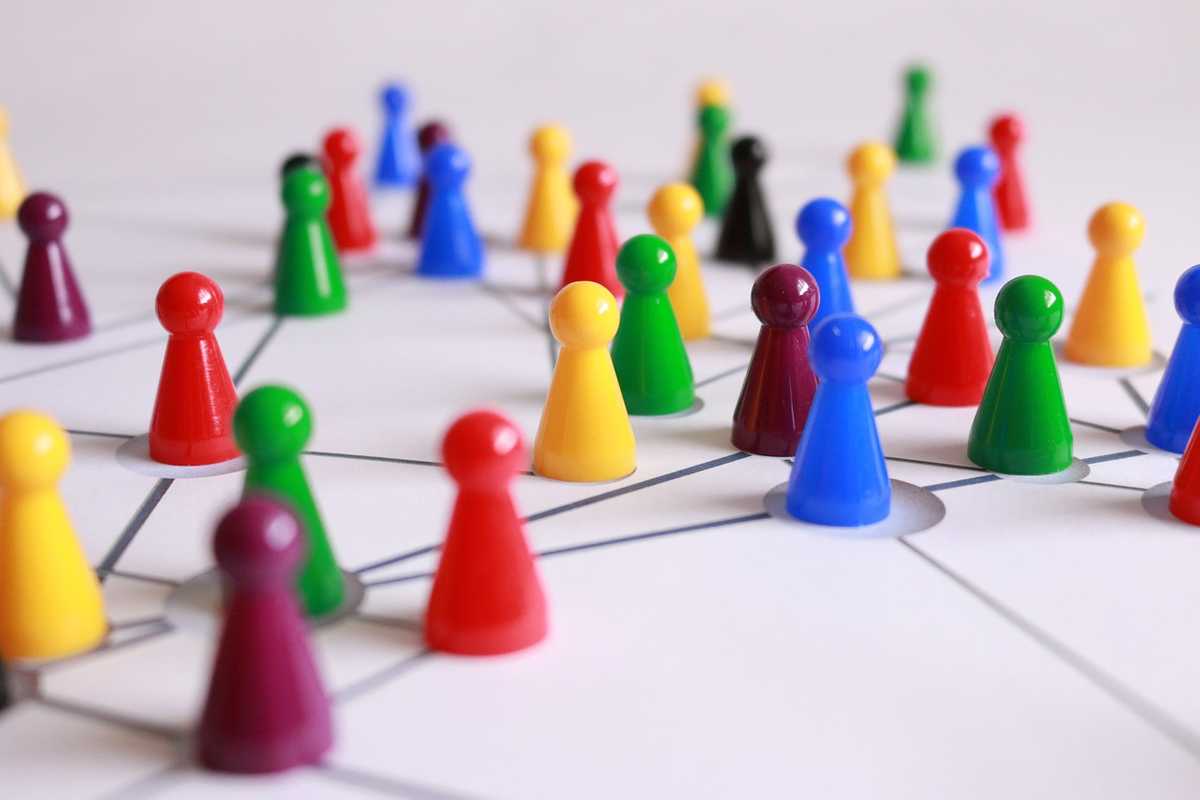 Partner marketing agencies
Partner marketing agencies are companies responsible for managing another brand's partner marketing activities.
Partner marketing agencies are less common than more general marketing agencies like those we've mentioned above. Essentially, they carry out the same role as these marketing agencies – but rather than helping their clients to market their brands through several channels, partner marketing agencies specialise in partner marketing alone. 
Services offered typically include consulting on partnership strategy and program design, partner recruiting and onboarding, and full partner program management.
Partner networks
A partner network is a community of partners brought together by a brand that partners with them all. So, it's a bit like an ecosystem, but more official – usually, partners will sign up to a partner network in the same way as they would to a partner program. 
The difference is that with a partner program, the relationship is generally limited to the primary brand and its partners. With a partner network, on the other hand, a brand's partners can build relationships between one another too, to help create more impactful solutions around the primary brand's products.
For instance, Amazon Web Services (AWS) runs the AWS Partner Network, a community made up of AWS partners all attempting to deliver value to AWS customers through working together to provide innovative solutions and solve technical challenges.
Partner programs
A partner program is a centralised system created by a brand to outline how partners can work with them and get paid. 
There are lots of different kinds of partner programs – an affiliate program is one type that's limited to affiliate marketing. Meanwhile, other types could be reseller programs or co-selling programs – these would be focused on partners who'd like to work with the brand in a reselling or co-selling capacity. In a similar vein, a brand might just run a generic 'partner program' that incorporates partnerships of lots of different types. 
By gathering all (or most) of their partners under a partner program or a collection of partner programs, brands can more easily scale their partnership efforts, creating systems to onboard and manage hundreds or even thousands of partners all at the same time. Read our guide to growing your partner program to learn more.
Partnership managers
A partnership manager is someone who manages a brand's partners – whether that's in-house (perhaps as part of a wider partnerships team) or in an agency setting where they might look after the partnerships of several clients.
We've touched already on affiliate managers. Well, partnership managers work pretty much the same way. The only real difference is that they're not limited to affiliate marketing – instead, they might look after many different kinds of partners and partnerships, spanning the whole range of partner marketing and more complex strategic partnerships (depending, of course, on the needs of their clients). 
Alternatively, they might manage a specific kind of partner program. For instance, just as brands may run an affiliate program to recruit and manage affiliates, brands can also benefit from co-selling programs, reseller programs and lots of others.
PRM SaaS
PRM stands for partner relationship management. So, it stands to reason that PRM SaaS refers to software that can support brands in managing their partner relationships.
Any technology that allows brands to streamline, enhance and strengthen business processes with their partners will fall under this bracket. Usually, it will allow brands to automate processes such as onboarding, so that brands can spend less time and fewer resources on each individual partner and successfully scale their partnership activities.
A lot of the time, an affiliate network or affiliate link tracking software will also operate as PRM SaaS, allowing brands to manage the entire lifecycle of their partnerships in one place. Partners will often be able to log into the software themselves alongside the primary brand, in order to obtain updates, view their performance and more.
–
As you can see, there's a whole host of entities involved in keeping the partnership industry in 2022 afloat. And we've barely even scratched the surface! For instance, we haven't even mentioned all the different types of partners you can find, from distributors to wholesalers and much, much more – our guide to the 15 types of strategic partnerships will help to shed some light there.
If you're keen to reap the benefits of partnerships, it all starts with partner discovery. So, make sure to book a demo for Breezy to see how our advanced partner search engine can help you find thousands of relevant partner prospects that could help you grow your business.
Imogen Beech
Imogen is a copywriter and content writer with over two years' experience writing about the exciting world of strategic partnerships, as well as running her own business. She loves learning about new topics as she writes, and has enjoyed penning articles on industries ranging from mortgages to events, theatre to home improvements and everything in between.
View more by Imogen Beech