How to find strategic partnerships: 15 easy ways
Publication date

Author

Imogen Beech

Reading time

11 minute read
Updated: 15th October 2021
We bang on all the time about what the right strategic partner can achieve for your brand. But we know what you're thinking: there's no point in any of that if you don't actually have a clue how to find strategic partnerships!
To help you out, we've revealed the 15 easiest ways to find strategic partnerships – focusing primarily on partner marketing. And to make things even easier for you, we've identified what makes each method great, what lets it down and what partnership types it can help you build.
So, brush up on these simple steps and get ready to build a flourishing partner ecosystem!
1. Search Google
Types of partnership: Content partnerships, affiliate marketing, distribution marketing partnerships, incentive marketing, referral agreements
Searching Google for your primary and indirect keywords is a great way to find complementary businesses that you could form strategic partnerships with. Click on the top few results in the SERP (search engine results page) and, if they're not a direct competitor, consider whether they might be worth approaching regarding a collaboration.
Before you approach them, it's important to ask yourself some key questions. Do they have a relevant audience? What's their reach like? Can you provide them with enough incentive to make a collaboration worth their while? If you've done your research and they seem like a strong potential partner, then go ahead and get in touch with them!
Pros:
Relevancy is high
Great way of finding complementary partners
Cons:
Potential partners may not be open to partnerships
Only gets you partway there (you still need to build a relationship and find relevant contacts)
Manual method which can be very time-consuming
Need to try hundreds of keywords
Hard to find the right longtail keyword results without going through over 50 or even 100 pages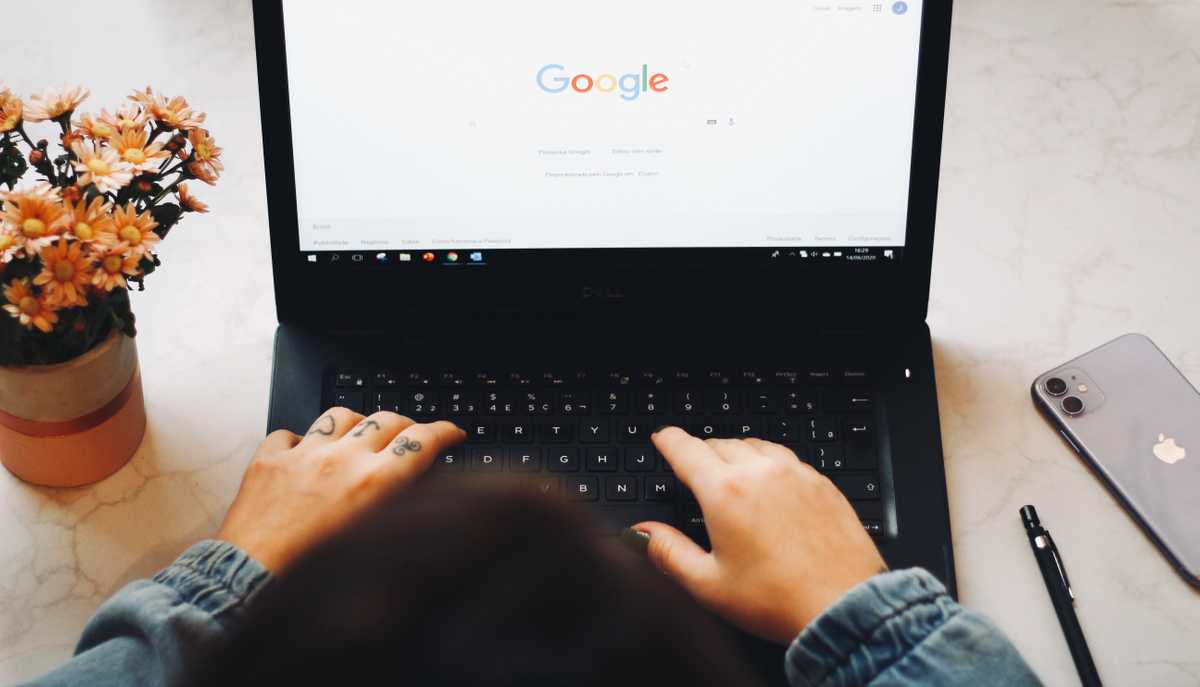 2. Join affiliate networks
Types of partnership: Affiliate marketing, incentive marketing
Joining affiliate networks is a quick and easy way to find individuals and brands who could promote your products in return for a reward, from bloggers to incentive sites. These networks have been around for almost as long as affiliate marketing has (check out our history of affiliate marketing to see what we mean) and many affiliates turn to them for help finding partner brands and products. So, by registering on one (or on many), you'll gain exposure to affiliates who are actively looking for partners.
Just be aware that you'll be competing with many other brands for affiliates' attention, so you'll need to create an attractive affiliate program that's really going to stand out (check out our piece on the best affiliate programmes for inspiration). Plus, bear in mind that you'll be limited to the individuals who are listed on the network, who are unlikely to be the most relevant. To combat this, it's usually a good idea to run your own in-house affiliate program in parallel and to do some independent affiliate discovery and outreach using other tools. For example, Breezy searches the whole web to find you the most relevant partnership opportunities.
Pros:
Gain exposure to a wide range of affiliate marketers
Great for finding traditional affiliates and incentive sites
Potential partners displayed are actively looking for partnerships
Cons:
Relevancy may not always be high
Can be costly
Weak for specialised blogs and influencers
Not useful for complementary business discovery
Little information about a partner's audience
Outdated user experience can make discovery and matching difficult
Often have a disproportionate focus on incentive, promo and voucher sites
3. Use specialist tools
Types of partnership: Content partnerships, specialist bloggers, affiliate marketing
Specialist SEO tools like Moz, Ahrefs and SEMRush can be great ways to find potential co-marketing partners. Use them to identify other companies in the same industry as you who aren't direct competitors. Or, use them to analyse your competitors' websites and identify where their backlinks come from.
This can be a quick way to pinpoint partnership marketing opportunities with sites that may be open to working with you on content. However, bear in mind that these tools can be expensive. To give you some idea, a SEMRush subscription starts at $83 per month, while Ahrefs starts at $82 per month (when billed annually).
Of course, you also get access to data from tools like Moz and Ahrefs when you sign up to Breezy, at the same time as benefiting from the most tailored partner discovery engine ever.
Pros:
Improves the scope and breadth of your search capacity
Removes a lot of the manual legwork
Analytical way to find content partners
Useful for exploring competitors' backlinks which may contain affiliates
Cons:
Tools can be expensive
It can take time to learn how to use them
Tools aren't designed for this so you need to run multiple reports and go through masses of data
They only get you part way there (you still need to find contact information and handle outreach from scratch)
4. Search Instagram hashtags
Types of partnership: Sponsorship, affiliate marketing, referral agreements
Instagram can be a great tool to discover brands and influencers that you may not already be familiar with who have the potential to be great marketing partners for you. Search a hashtag that's relevant to your industry and then just follow the trail. Ideally, you're looking for niche influencers with an audience that fits perfectly with your brand and products.
Just watch out because Instagrammers don't often allow tracking links. They're usually limited to having a single link in their bio or tagging products using Instagram shopping (if they have a business account). So, if you use Instagram for affiliate marketing, you'll often end up paying based on impressions, likes or comments – which is a lot earlier in the funnel and riskier than paying per sale. Instagram content promotions are also short-lived – rather than ranking over time, promotions disappear into an archive of content.
Pros:
Costs nothing
Find accounts that fit your audience
Cons:
You'll usually have to contact a lot of people for just a few gains
Time-consuming contacting each account individually
Instagrammers are unlikely to use affiliate links
Instagram promotions disappear in archive of content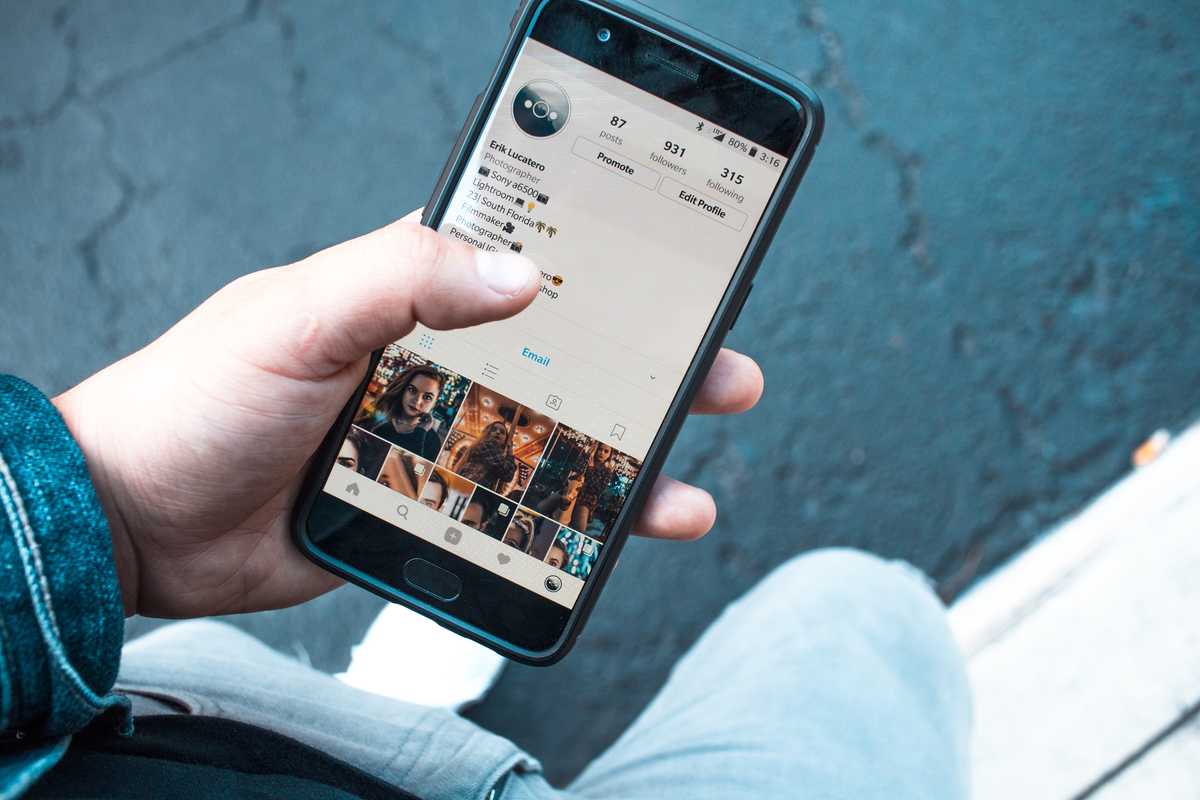 5. Use an influencer marketing platform
Types of partnership: Affiliate marketing, sponsorship, product placement
Using an influencer marketing platform is a great way to get access to influencers who could help you promote your brand and products. It's a lot quicker to search these databases than it is to search for influencers organically, but it comes at a cost. A subscription with #paid, for example, starts at $299 per month, while Social Baker starts at £150 per month. Check out our selection of influencer marketing platforms for our pick of the best.
Just be warned that 90% of the influencers listed on most influencer marketing platforms are Instagrammers. This means that these sites are often geared around measuring front-of-funnel metrics, like shares and comments, rather than purchases, as Instagrammers are usually limited to using just one link in their bio. It also means that these sites are generally more effective at providing a short-term boost to your business rather than forming part of a long-term strategic plan, as Instagram promotions disappear in an archive of content rather than ranking over time. Read our guide to paid partnerships on Instagram to learn more.
Pros:
Quick way to search
Analytics and other tools often provided
Cons:
Primarily useful for finding Instagrammers
Primary focus on front-of-funnel metrics such as likes, comments and shares
Lack of organic and micro-influencers
Requires payment, which often comes in the form of monthly costs
Relevancy may not be high
6. Attend networking events
Types of partnership: Any
Attending networking events allows you to meet potential partners face-to-face, which is a fantastic way of developing strong relationships that can grow over time.
First, look for events that are centred around a specific industry or catchment area – for example, your local support group for small businesses, or an industry-specific conference. This way, you may be able to meet complementary businesses that have something in common with yours.
Second, search for events that deal with a specific type of partnering – such as Affiliate World. Here, you're likely to find all sorts of businesses and individuals who are looking to form partnerships, although they're likely to be less relevant. Just be aware that you may not always be talking to the decision-maker, so it's important to make sure a potential partnership has legs before investing too deeply in a connection.
Pros:
Great for building relationships
Find like-minded brands
Cons:
Relevancy may not always be high
Time-consuming way of making contacts
Relationship often isn't formed with the decision-maker
Doesn't scale up
Buying tickets can be costly
7. Join online forums and groups
Types of partnership: Affiliate marketing, referral agreements, content partnerships, co-branding, distribution marketing partnerships
There are a lot of online forums and groups out there that feel like real communities, making them great places to ask for help and advice or to find other like-minded businesses to collaborate with.
Some examples of productive online groups include Mums in Business International – a Facebook group for business owners who are also mothers – and Online Geniuses – a Slack community for marketers. Both these groups are founded on a common interest and identity, meaning that they breed a feeling of togetherness that can foster great collaborations!
Pros:
Find like-minded individuals
Source of advice and support as well as potential partnerships
Cons:
Quality of leads isn't always high
Harder to extricate from a relationship that's not viable
Easy to get drawn into relationships that aren't profitable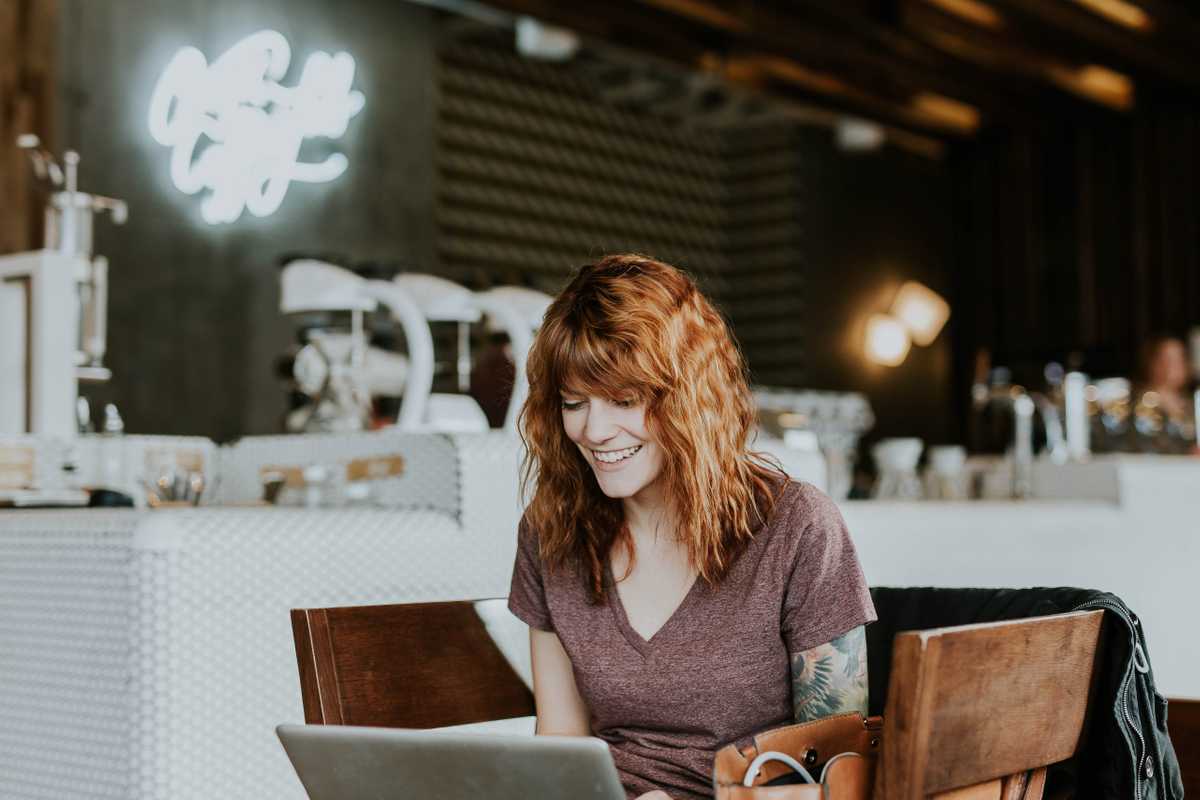 8. Invest in paid advertising
Types of partnership: Affiliate marketing
Investing in paid advertising is a great way to promote your affiliate programme and in so doing, to attract potential partners. You could invest in Facebook advertising, Instagram ads, Google AdWords or even print ads in industry-specific magazines and local newspapers. LinkedIn is a particularly good place to advertise because not only is it a professional network but it also allows you to advertise to groups.
Although paid advertising has the potential to work for other types of partnership, we've only really seen it done for affiliate marketing. This is because there are millions of affiliates searching for opportunities to generate an income from affiliate marketing. Plus, many affiliate programs have minimal vetting (although this carries its own risk), which means affiliates can simply sign up to your program and start promoting your brand right away.
Pros:
Reach new audiences
Encourage potential partners to come to you
Cons:
No guarantee of quality
Only effective for affiliate marketing
Can be costly
9. Work with an affiliate agency
Types of partnership: Affiliate marketing
An affiliate agency will have a portfolio of affiliates that they can work with to promote your products and services. Not only will they find affiliate marketers on your behalf but they'll also handle all the negotiations, tracking and measuring so that you can simply sit back, relax and reap the benefits.
This can be a great method for those who want to start affiliate marketing without having the time to dedicate to it. However, working with an affiliate agency removes a lot of the control you'd usually have, and so it relies on finding a good agency that you trust to deliver results.
Pros:
Save time and resources
Let a professional handle things
Cons:
Can be costly
Relevancy of affiliates may not be high
Only works with affiliate marketing
Gives you less control
10. Publish a partnership page on your website
Types of partnership: Co-branding, distribution marketing partnerships, affiliate marketing, licensing agreements, content partnerships
If you run a business, the likelihood is that you've spent a lot of time building a website and bringing traffic to it. So, why not leverage that?
By publishing a page on your website that encourages potential partners to get in touch, you may be able to attract strategic partners to your business organically. After all, if somebody is already on your website, the chances are that they're already a fan of your products or brand, so, it's a great way to attract partners who are passionate about what you do!
Pros:
Attract partners organically
Find partners who believe in your brand
Cons:
Small businesses may not get enough organic traffic to the page
Can be time-consuming and costly to advertise or promote the page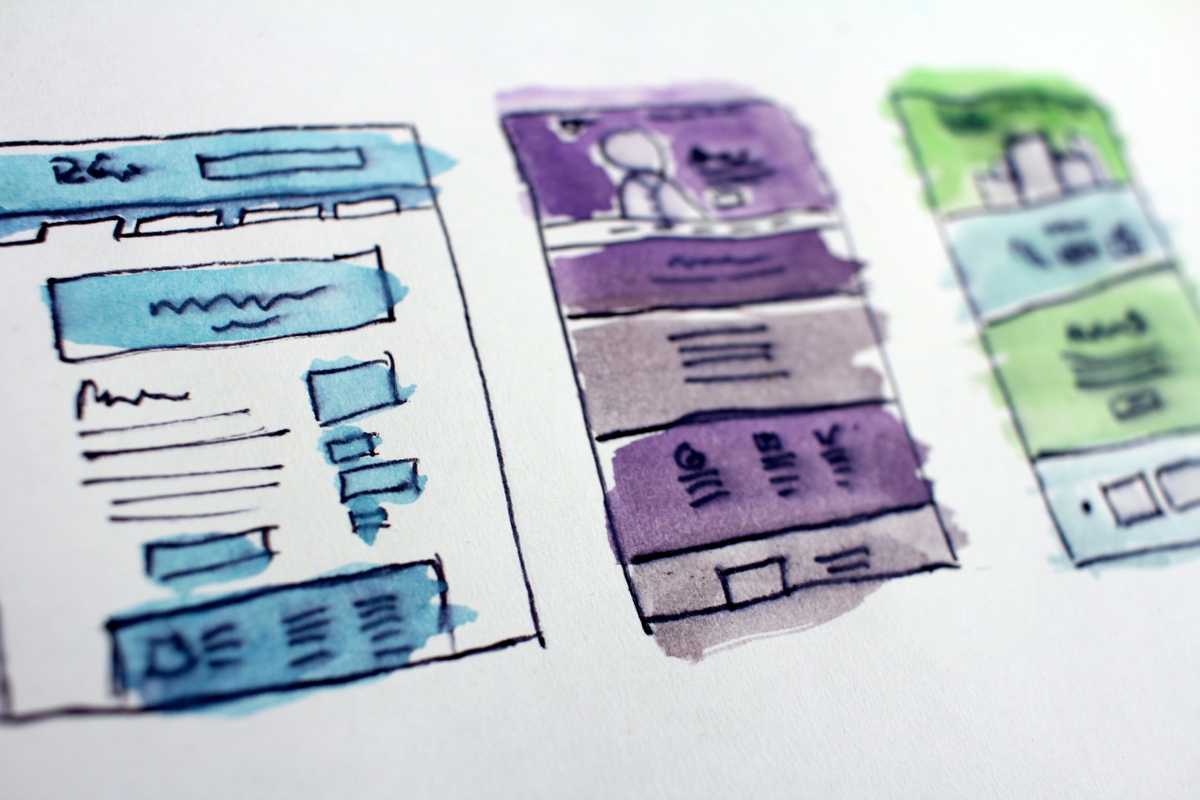 11. Leverage your existing customer base
Types of partnership: Affiliate marketing, content partnerships, incentive marketing
Your existing loyal customers are the greatest advocates you have for your brand and products. After all, they already believe in them!
So, why not send out an email marketing campaign to your regular customers explaining what kind of partners you're looking for? This is particularly well-suited to promoting an affiliate programme, as anybody can become an affiliate and there's little financial risk on your side. However, there are likely to be all kinds of interesting skills and careers amongst your customer base, so there's no reason why you shouldn't search for other types of partnership this way as well!
Pros:
Find partners who believe in your brand
Get to know your customer base better
Save time and money by building on existing relationships
Cons:
Potential partners' reach may be low
No guarantee of quality leads
12. Search Twitter
Types of partnership: Sponsorship, affiliate marketing, cross-marketing, referral agreements
Searching for strategic partners on Twitter is similar to searching on Instagram. However, instead of using hashtags, you need to search for keywords and phrases that are relevant to your industry.
The great thing about a Twitter search is that you can filter the results by location and timeframe. It's best to select a recent timeframe such as the last two weeks because, in order for an influencer or brand to be a potential partner, you'll want them to be posting regularly about topics that are relevant to your brand and audience.
Pros:
Relevancy is high
No cost involved
Cons:
Only gets you part way there (you still need to filter results and handle outreach)
Need to contact a lot of people for just a few gains
Time-consuming contacting each account individually
13. Hire a partnership manager
Partnership types: Any
Often, finding new partners and managing those partnerships will fall to the Head of Growth or Marketing. But if you're serious about growing a successful partnership program, hiring a partnership manager and ultimately growing a partnership team could be a great way to do so.
A dedicated in-house team will allow you to scale your partnership program much quicker by making partnerships their sole priority. Not only will they be able to dedicate a decent amount of time to uncovering new partnership opportunities and closing new agreements, but they'll also be able to troubleshoot any issues quickly and efficiently. An experienced partnership manager may even be able to bring with them contacts from previous roles who could become excellent partners for your brand.
Pros:
Acquire expertise
Make partnerships a priority
Benefit from existing contacts
Cons:
Can be costly
Resource-heavy option
Requires a level of upfront commitment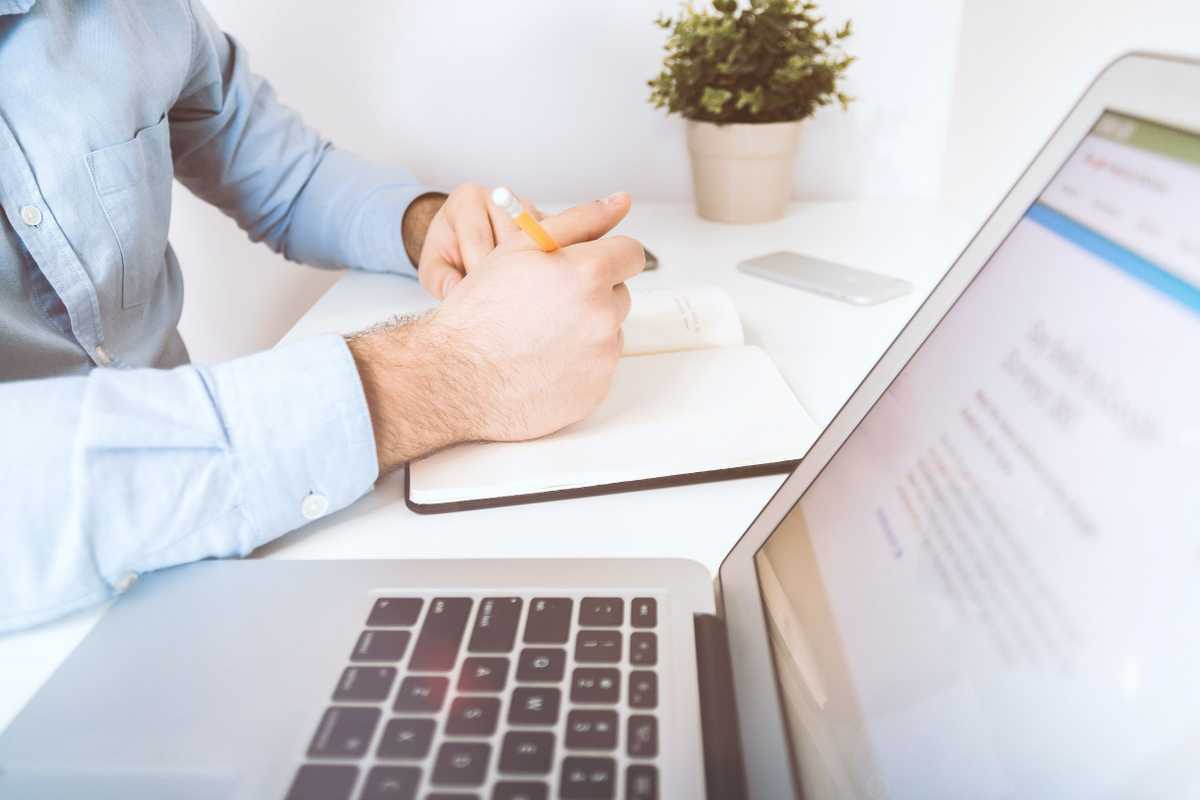 14. Word of mouth
Partnership types: Any
Finally, we have the holy grail of all the methods you can use to find strategic partnerships: word of mouth! This is so effective because when people hear about you from somebody that they know and trust, the success rate is likely to be much higher than it would be if you were a cold lead.
Word of mouth is difficult to control, but this is why it's so important to have a great product, excellent customer service and a positive relationship with any existing partners you have. However, you can certainly boost word of mouth sales by working with influencers, setting up an exciting referral program and forming incentive marketing partnerships with other brands. Read more about these methods in our guide to the different types of strategic partnerships.
Pros:
High conversion rate
Relevancy is high
Cons:
Largely out of your control
Takes time to build
Word of mouth may not spread to potential partners
Hopefully, you can see that finding strategic partnerships isn't rocket science, although all these methods take a lot of hard work, time and dedication.
Which brings us to point 15…
15. Sign up to Breezy
If you're looking for a way to replace the hassle of steps one to 13, sign up to Breezy. We understand that the best partners for your brand could be anyone, anywhere. So, instead of limiting our searches to one network, we search the whole wide web for you.
As the most tailored partner search engine ever, signing up to Breezy is a quicker and easier way to uncover (and organise) hundreds of hyper-relevant partner suggestions for your brand, perfect for helping you to create a truly successful partner ecosystem strategy.
Pros:
Save time and hassle
Grow your channel better
Relevancy is high
Find partners from all over the web
Analyse your competitors' partners
Filter partners by size, geography, number of competitors, number of keywords and more
Cons:
Not yet finished! We mean, hopefully you'll love using it, but we have plans to release so many more features in the months and years to come. Stay tuned!
So, just sign up and prepare to find strategic partnerships that can make a real difference in helping you to grow your business.