What is a partner ecosystem and why should you want one?
Publication date

Author

Reading time

10 minute read
The chances are you've heard the term 'partner ecosystem' of late. It's a hot topic in growth team meetings, CEOs' offices and boardrooms full of investors alike – perhaps it's not surprising given that nearly a third of total global sales is predicted to come from ecosystems by 2025 (according to McKinsey). Or that in the next decade, ecosystems could bring $100 trillion worth of value to businesses and society as a whole (according to Accenture).
But what exactly is a partner ecosystem? Why should you want one? And is it possible that you already have one without even realising it?!
Here, we'll answer all your burning questions about partner ecosystems so that you no longer have to nod and smile every time they're mentioned, pretending you have a clue what anyone's talking about. You're welcome!
What exactly is a partner ecosystem?
In its simplest form, a partner ecosystem is a network of cross-industry partners working together to create solutions.
If you're wondering whether you're part of a partner ecosystem, the answer's probably yes. Do you work with reseller partners? Comarketing partners? Referral partners? Outsourcing partners? All of the partnerships you've created for your business are part of a partner ecosystem that revolves around your company's services.
Most digital ecosystems (83%) are a collaboration between partners from four or more industries, and more than half (53%) involve partners from at least six (according to BGC).
That said, the term 'partner ecosystem' can mean different things to different people. After all, an ecosystem will always reflect the needs of each company's unique set of customers, which means they can look vastly different.
For example, an ecosystem could be an app store, it could be a software comparison site or it could just be a list of the companies your brand collaborates with. And just as you can create your own partner ecosystem, you can also develop your partner ecosystem strategy by joining an existing one.
Ultimately, there's no right answer. The key is simply recognising the broad range of benefits that partnerships can bring to your business, and acknowledging the fact that they won't all fit into one box.
What kind of partners make up an ecosystem?
There's no real limit to the kinds of partners that can make up an ecosystem. Technically, any one of the 15 types of strategic partnerships could be included. The players in your ecosystem will be dictated by your brand's customers and their unique needs.
That said, it might help to break down what an ecosystem can look like to gain a better understanding. Let's take SaaS businesses as an example. Ecosystems are a key way for such companies to maintain an edge over their competition in a fast-moving landscape.
Accordingly, the partners that make up a technology ecosystem generally fall into three main categories:
1. Distribution partners
These are partners that help you to promote and distribute your product. They include:
Resellers. Reselling is a kind of distribution marketing partnership in which the reseller takes a product and sells it on to the end customer, often after adding value. Value-added resellers in this field often use components from lots of individual technology brands to build a whole new system that can be sold on to the end customer.
Bundlers. A bundler will typically sell your brand's product to the end consumer as part of a bundle that includes other complementary technology solutions. The bundler can either be a value-added reseller or a brand that creates and sells its own complementary technology.
Co-sellers. Co-sellers are partners that work with your brand to identify shared sales and marketing opportunities so that you can sell your products in tandem. Co-selling often goes hand-in-hand with lead account mapping where partners may assist with warm introductions or identify other co-marketing opportunities.
White labellers. White labelling falls into multiple partnership categories, such as licensing agreements, distribution marketing partnerships and even product partnerships. Ultimately, it involves the white labeller taking your brand's product and incorporating it in its own offering with its own branding.
Managed service providers. These partners provide services that help your customers to implement or manage your technology. For instance, website building software Squarespace partners with independent designers who offer to build clients' websites using the platform.
2. Marketing partners
These are brands or individuals who help you to promote your product and expand your reach through partner marketing, whether directly or indirectly. Alongside traditional marketing partners like affiliates, they might include:
Vendor management consultants. A vendor management consultant helps businesses to decide on their technology strategy, select their technology vendors and implement those technologies. They can be invaluable advocates for B2B technology companies.
Referrers. A referral agreement is a partnership where the referrer agrees to send customers to your brand in exchange for a reward (usually a fee). Often, referrers operating in this space are businesses that provide complementary but non-competing technologies.
Comparison or listing sites. These industry-specific partners list and, sometimes review, technologies. They often have a great deal of influence over your end customer.
Certification providers. Training and certification providers who uphold a set of standards for technology solutions in your industry can be powerful endorsers of your technology.
Industry advocates. Industry advocates include service providers who hold influence over the products that their clients use. For instance, the bookkeeping app QuickBooks is supported by a network of bookkeepers and accountants who use the app with their clients.
3. Technology partners
These are partners whose technologies interact with your brand's technology in some way, such as:
Joint product partners. Joint product partners work with you with the aim of creating a new, joint product between you using both of your technologies.
App developers or platform extenders. These third parties are essentially another kind of product partner, but in this case, they build their own apps on top of your technology, extending its functions. For example, Grammarly (the spelling assistance tool) now works in conjunction with Google Docs.
Platform providers. Platform providers are technologies that your technology has been built upon or relies on to function as it should. It's important to build a mutually beneficial relationship with them.
Product integration partners. These partners have products or tools that could benefit from being deeply integrated with yours, while yours could similarly benefit from being integrated with theirs. By allowing both technologies to work together seamlessly, both brands' consumers benefit from better usability and increased functionality.
Verticalisation partners. Verticalisation partners are specialists in a niche vertical industry that you would struggle to reach without customising your product extensively. By offering your product alongside other products, they're able to customise your offering to meet that niche's needs.
How is a partner ecosystem different from a partner program?
If you've been reading this thinking: 'Hmm. A partner ecosystem sounds pretty similar to a straightforward partner program,' we don't blame you! There's a large crossover.
The main difference is that a partner ecosystem recognises the diversity of the partnerships that can benefit your brand. In other words, although every partner that's involved in your partner programs will be part of your partner ecosystem, not all the partnerships that could be useful to your brand will fit under a generic partner program.
It's a relatively new concept but an increasingly popular one. In 2018, a study by Accenture revealed that 76% of business leaders believe ecosystems will render current business models unrecognisable within the next 5 years. And 84% of companies claim ecosystems are important to their strategy.
In response, a whole new set of technologies has been springing up to facilitate this new way of thinking. So much so that in 2020, the category 'ecosystem management' made its way onto Forrester's channel software tech stack for the first time. And even more remarkably, the number of technologies listed in this category doubled between 2020 and 2021!
In short, a partner ecosystem is based on the understanding that each individual partner will bring its own unique skills and benefits to your company. As such, a thriving ecosystem is made up of partnerships spanning multiple industries and partnership types, forming a truly holistic support system for the brands involved.
What are the benefits of a partner ecosystem?
The benefits that a partner ecosystem can bring to your business are countless. After all, there are countless brands and partnership types that you could include in your ecosystem strategy.
That said, there are a few major benefits that pretty much any partner ecosystem will bring. These include.
Innovate: By building a strong partner ecosystem around you, you'll have your partners' skillsets to draw on when it comes to staying ahead of your competition in a fast-moving market.
Expand your reach: Growing your partner network is a great way to access new geographical markets and reach new customers.
Embrace coopetition: Partner ecosystem growth facilitates coopetition – transforming a competitor into a partner, which in turn transforms an obstacle into an asset (read more about it in this article from Investopedia).
Get in there first: If you're not approaching potential partners, your competitors will be. By getting in there first, you can ensure potential partners are working with you rather than against you.
Disrupt: By working together with cross-industry players, you'll be able to build market-creating solutions that disrupt the current way of doing things.
Do partner ecosystems actually work?
Partner ecosystems certainly have the potential to reap amazing results for the brands that truly invest in them. And it's clear that businesses recognise that. However, brands can struggle when it comes to achieving their goals through ecosystem development.
Accenture highlighted some common stumbling blocks:
Although 84% of executives say ecosystems are important to their strategy of disruption, 37% of them are unable to balance the current business while exploring the new.
Although 63% of executives see innovation as their top priority in relation to ecosystems, only 35% rank recruiting partners as one of their top three capabilities.
Although 58% of companies targeted a growth rate of 3-4% through ecosystem participation, only 40% of companies are actually achieving it.
So, does this mean that ecosystems don't work? We wouldn't say that.
But does it mean that businesses are under-practised at actioning a successful ecosystem strategy and putting in place realistic goals? Absolutely.
Let's not forget that ecosystems are a relatively new concept and haven't had the pleasure of being tried and tested by many. There's still a lot of learning to do. Crucially, they require a whole new way of thinking and adequate resource allocation in order to fulfil their potential.
We know what you're thinking: 'So maybe I should revisit this ecosystem malarky once someone else has had the chance to be the guinea pig?' Wrong!
Perhaps it will help to think less about the risks of developing a partner ecosystem and more about the risks of not developing a partner ecosystem.
To put it bluntly, if you're not building an ecosystem, your competitors will be. So, all those potential partners who could be helping you to innovate will instead be working with your competitors to disrupt the market.
Accenture's research shows that 40% of companies in 20 industries (worth $26 trillion) are highly susceptible to disruption. Let's face it: if you're not the disruptor, the chances are you're going to be disrupted!
Don't worry. Despite the common stumbling blocks we outlined earlier, developing a successful ecosystem strategy is achievable. It just requires time, resources and a willingness to adopt a whole new mindset.
Excellent partner ecosystem examples
Finally, if you still need convincing, why not take a look at some brands that are already reaping the rewards of the thriving ecosystems they've built? Here are five of our favourites.
1. AWS partners ecosystem
The AWS partners ecosystem is a network of partners who use Amazon Web Service (AWS) to build innovative solutions and services for customers. In doing so, partners are able to expand the platform's capabilities and create new opportunities.
Known as the AWS Partner Network (APN), the ecosystem consists of tens of thousands of organisations operating all over the world. These partners are an invaluable resource for customers who need help implementing, managing or customising AWS. And, therefore, they're an invaluable resource for AWS itself, enabling it to expand its reach and meet the needs of new niches.
The AWS partners ecosystem seeks to maximise the opportunity that these partners present by providing them with technical and marketing support. This way, they're helping their partners to build, market and sell even better solutions, to the benefit of both parties.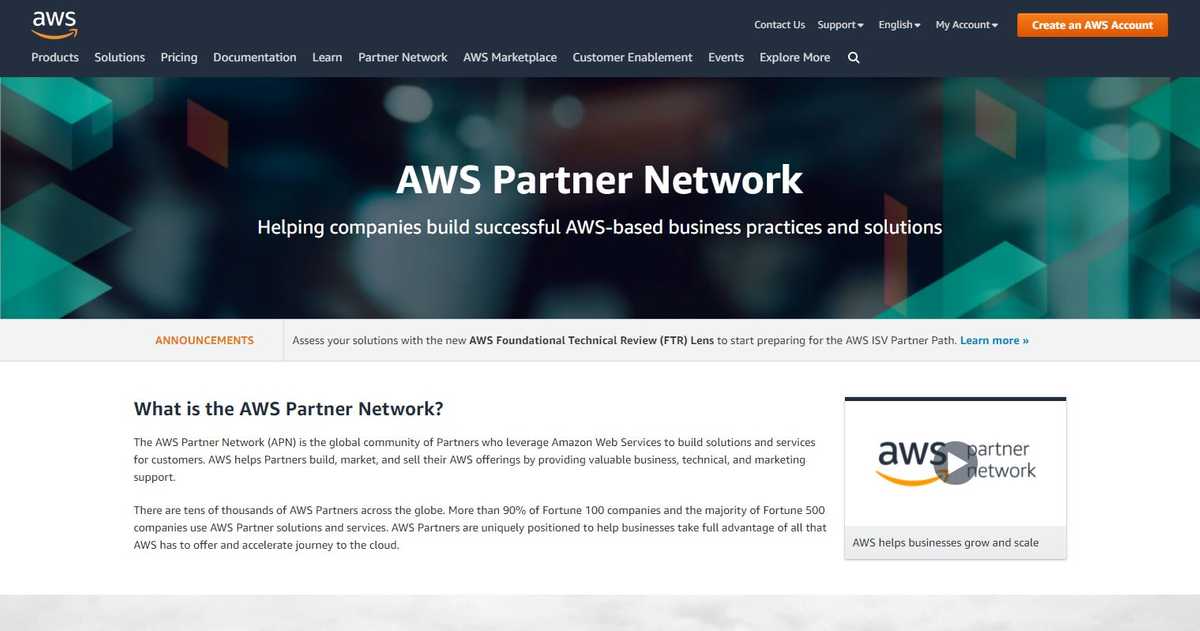 2. Google Cloud partner ecosystem
Google Cloud's partner ecosystem, known as Partner Advantage, incorporates thousands of vetted partners from a wide range of industries across the globe, all offering services or products that revolve around Google Cloud. Many of these partners have also obtained further endorsement by taking Google's own certification and becoming 'Google Cloud certified.'
Google's open platform allows potential partners to build on Google's products and create new solutions and opportunities for Google's customers. This can be anything from ready-built solutions to app development, Cloud migration support, data analytics or help with Cloud strategy.
Google's partner ecosystem then acts as a resource for consumers who can browse Google's partners to find the perfect solution for their needs.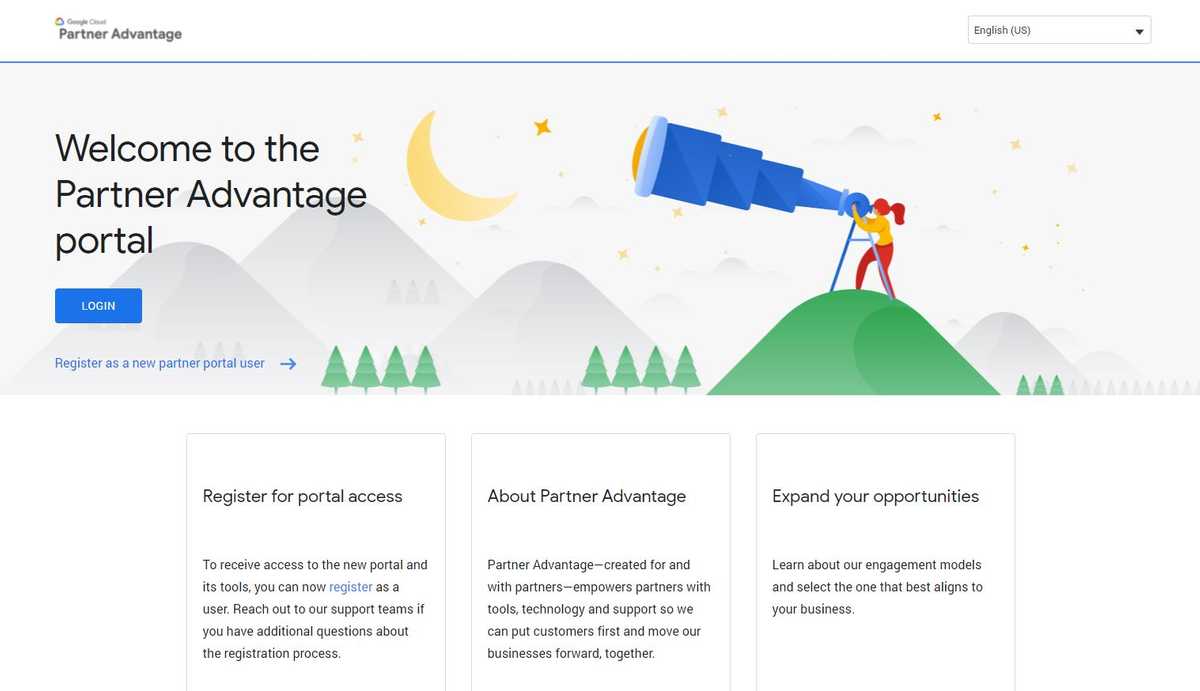 3. Apple's app store
There are many different facets to Apple's partner ecosystem. Just like AWS and Google Cloud, Apple works with partners who add value to its customers through consulting, system integration and more. However, Apple's mobile app store is in itself a thriving ecosystem that deserves a mention.
The app store features over a million apps built on top of Apple's technology. Together, they play a large part in keeping enterprises running (think apps like DocuSign and Box), keeping cities moving (such as Uber and CityMapper) and even keeping people housed (including Rightmove and Zoopla).
By enabling third party organisations to build technologies on top of Apple's, Apple is able to provide its customers with a wealth of value, making it harder and harder for individuals to switch to a different operating system. Not only that, but the apps can provide a valuable selling point. Think of the new social media app Clubhouse, for example, that for months was only available on iOS, excluding anyone who used Android devices.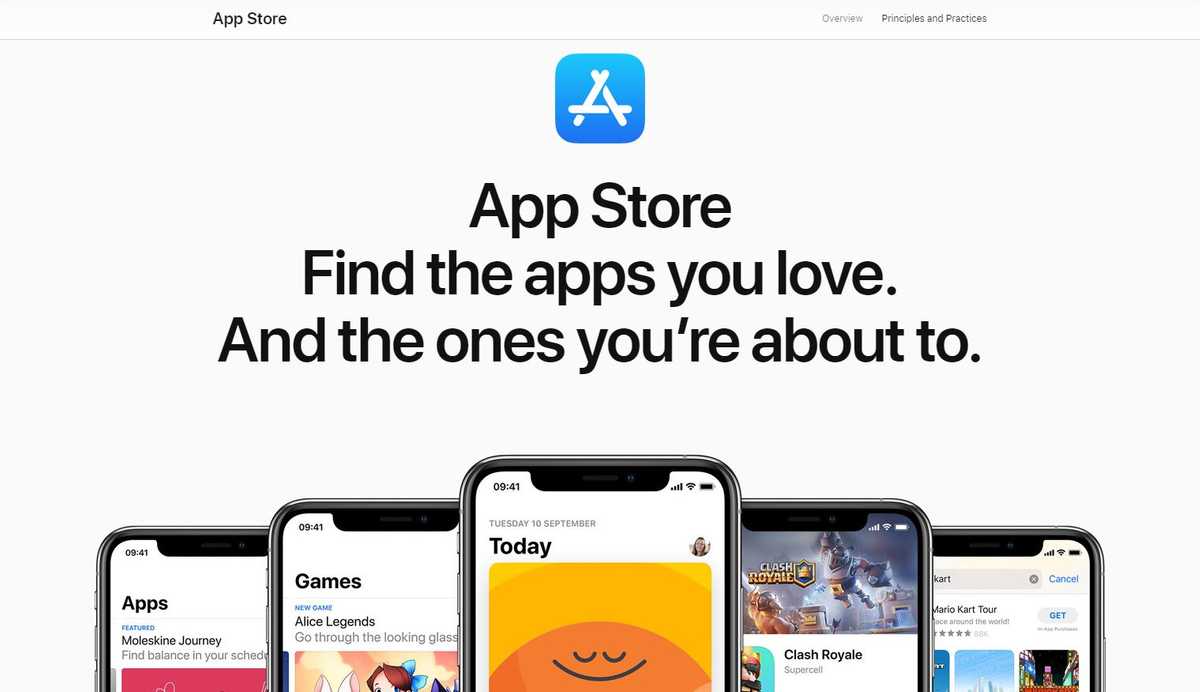 4. QuickBooks partner ecosystem
QuickBooks' partner ecosystem is often held up as being a model to aspire to. In order to reach its target market – small businesses – the accounting software provider built up a network of accountants and bookkeepers who can recommend the product and utilise it with their clients.
By developing its own accreditation and encouraging accountants to become 'QuickBooks ProAdvisors,' QuickBooks has formed a mutually beneficial relationship with its partners in which it provides endorsement to them as well as vice versa.
On top of this, QuickBooks partners with affiliates, suppliers and franchisers through a range of partner programs. Plus, it encourages software brands to integrate their solutions with the software. In this way, the brand is able to benefit from a truly multidisciplinary partner ecosystem that supports its goals in a variety of ways.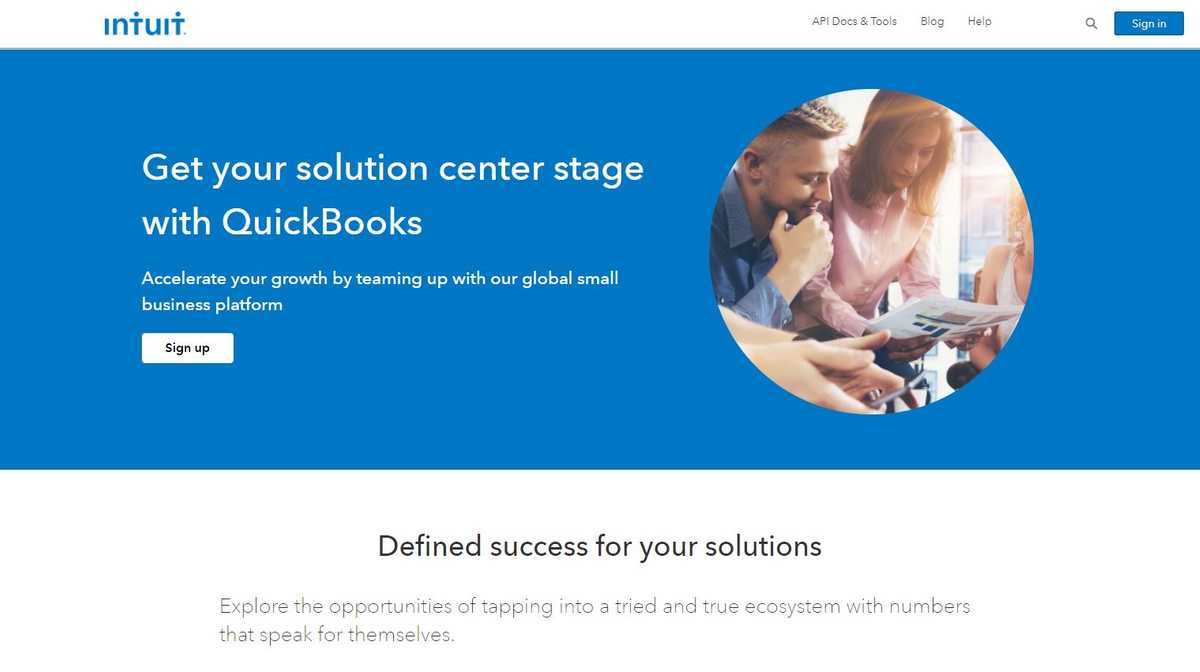 5. Squarespace partner ecosystem
Website building software Squarespace has developed a thriving partner ecosystem that includes integration partners (such as Twitter, Stripe and PayPal) as well as affiliates and referral partners.
However, it's the brand's partnership with designers and developers that interests us the most. Squarespace's marketplace allows consumers to browse its partners to find third parties who can create and implement a Squarespace site on their behalf.
To maximise on this opportunity, Squarespace has launched a resource for web designers called Circle, forming a community around their software and helping designers to find work. Similarly, by building a 'developer mode' to appeal to developers, Squarespace is able to increase the likelihood that developers will recommend the platform to the brands they work with.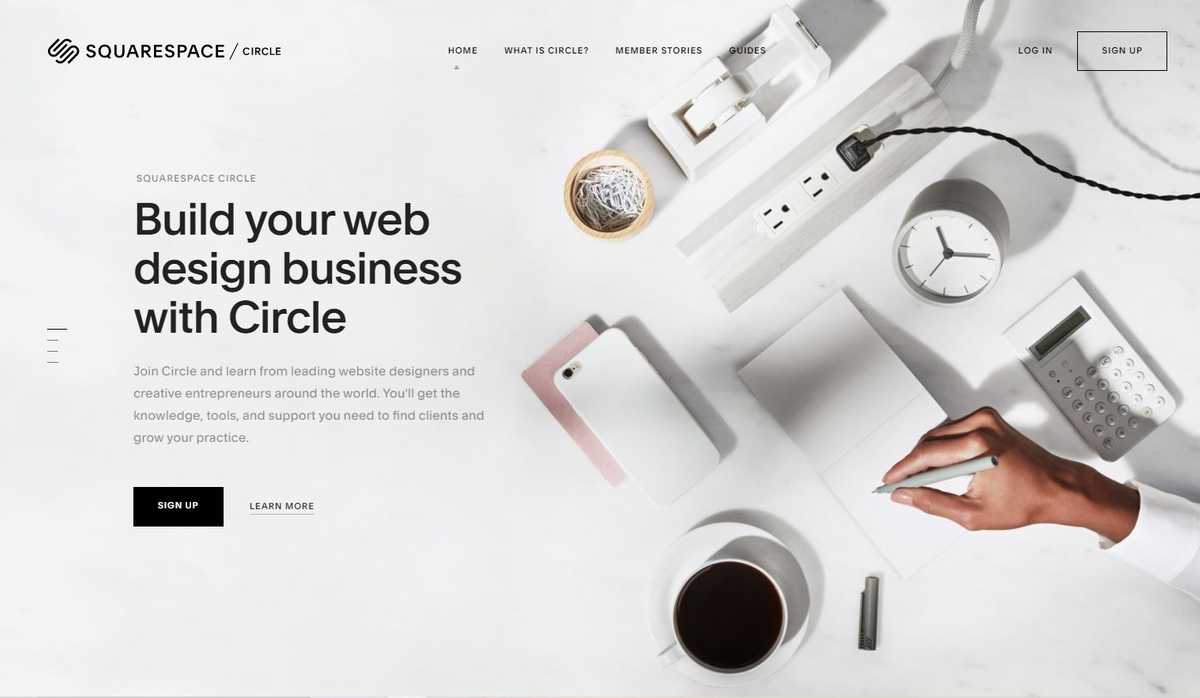 --
As you can see, partner ecosystems are no longer optional. Instead, they're a vital tool for maintaining your competitive edge and avoiding disruption in a fast-moving market.
Need some help finding the perfect partners for your ecosystem? Just book a demo for Breezy to see how our advanced partner search engine can recommend hundreds of relevant partners that can help you to expand your brand's offering. Enjoy!
Imogen Beech
Imogen is a copywriter and content writer with over two years' experience writing about the exciting world of strategic partnerships, as well as running her own business. She loves learning about new topics as she writes, and has enjoyed penning articles on industries ranging from mortgages to events, theatre to home improvements and everything in between.
View more by Imogen Beech