Strategic partnership news: September '22
Publication date

Author

Reading time

5 minute read
Summer is well and truly over – the kids are back at school and the days are getting shorter. But there is a silver lining. Brands around the world are back at work, knuckling down to create strategic partnerships that can help them to level up their businesses.
Here's a selection of our favourite partnership news from September.
Kanye West ends his partnership with Gap early
Back in 2020, retailer Gap and rapper-turned-fashion-designer Kanye West announced a much-celebrated partnership. The collaboration, which was due to last 10 years, would see Gap featuring items of clothing designed by West. It was hoped the partnership would allow Gap to better resonate with customers in a period of declining sales, and help West to increase the visibility of his Yeezy trademark by being in more than 1,100 Gap stores worldwide.
However, just a couple of years after the announcement, the partnership has come crashing down, with West terminating the agreement early. He accused the firm this month of failing to honour the terms of the deal – including failing to open standalone stores for his Yeezy fashion label. 
But this wasn't the first sign of strain – Kanye West has repeatedly criticised Gap on social media, accusing it of copying his designs and excluding him from meetings. Meanwhile, Gap has been frustrated by the slow rollout of Yeezy products, with the first item produced under the partnership taking a year to go on sale. The breakup comes as West also seeks to end his partnership with Adidas, expressing that he's no longer interested in forming partnerships and wants to take his brand solo.
Read more at BBC.
Relevant partnership types: Product partnerships, co-branding, distribution marketing partnerships.
eBay becomes the Official Marketplace of the Rossoneri
This month, eBay and football club AC Milan announced a new partnership that will see eBay becoming the Official Marketplace of the Rossoneri.
The deal will include the opening of an AC Milan store on eBay.it. Here, fans of the Rossoneri will be able to enjoy an exclusive experience where they can purchase original products from their favourite team. AC Milan hopes the move will provide fans with an additional touchpoint to bring them even closer to the club's world, at the same time as underlining the club's innovative spirit.
The partnership is based on shared values, with the concept of passion standing at the heart of the agreement. eBay is a place where users can find what they're looking for to satisfy their interests, even describing itself as the 'marketplace of passions.' This makes it the perfect partner for AC Milan, which seeks to bring unique experiences to its 500 million fans around the world, driven by their love of the club and its red and black stripes.
Read more at AC Milan.
Relevant partnership types: Distribution marketing partnerships, shop sharing.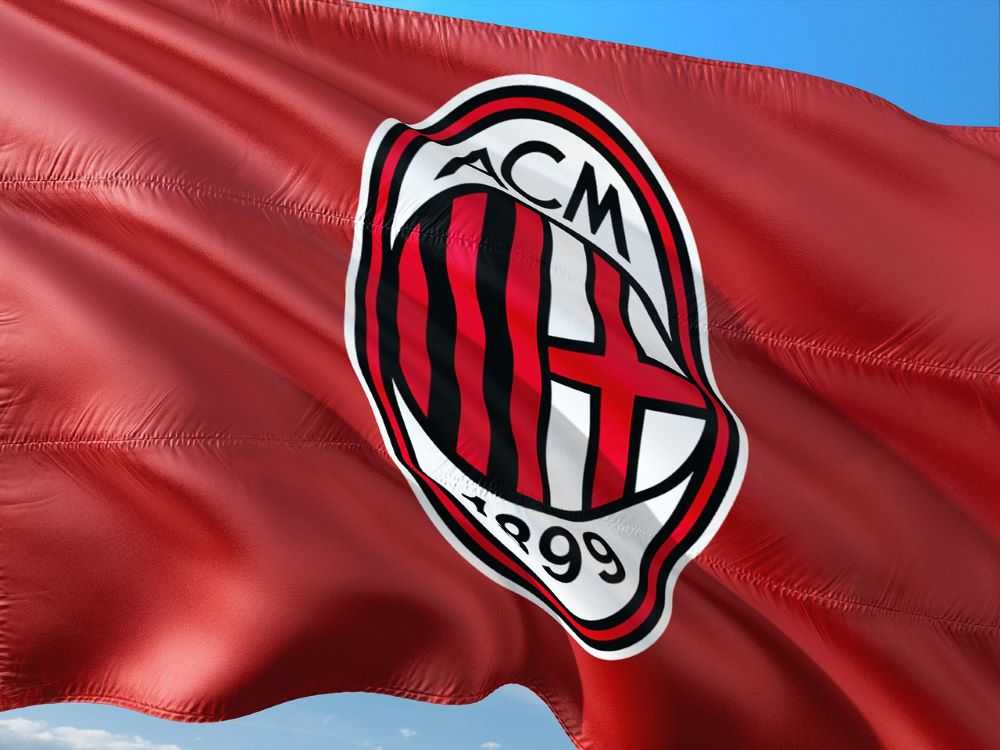 General Motors and Lithion pursue a circular battery ecosystem
Automaker General Motors (GM) and Lithion Recycling have recently announced a new agreement. GM will invest in Lithion's Series A financing round, while the pair will also work together to use Lithion's advanced battery recycling technology to pursue a circular battery ecosystem.
The collaboration will be centred around validating Lithion's recovered battery materials for use in the production of new batteries. The pair will also invest in research and development to look into recycling processes and the recyclability of future battery design. Working with GM marks a big step in Lithion's commercial development, as well as an important breakthrough in the electrification of transport.
Meanwhile, GM is working hard to reach ambitious targets, including a target of producing more than 1 million units of annual electric vehicle capacity by 2025 and a target to eliminate tailpipe emissions from all its new light-duty vehicles by 2035. It hopes that this new partnership could help GM to drive down costs and make its electric vehicles even more sustainable, by using Lithion's technology to recover and reuse raw materials in its battery packs.
Read more at Investing.com.
Relevant partnership types: Product partnerships, supply chain partnerships.
Hibernian FC and Gaucho extend their partnership
Another football club has made it onto our partnership news roundup this month: Hibernian FC and popular steak restaurant, Gaucho, have extended their partnership. Gaucho will continue as Hibs' Official Restaurant Partner for 2022 to 2023, with Hiberian FC supporters able to benefit from a 25% discount on food when dining at a Gaucho restaurant.
As you might expect from a sports sponsorship agreement, Hibs fans will become familiar with the Gaucho logo and brand. They'll be displayed across new electronic advertising boards and big screens on match days at the football club's home ground at Easter Road. 
However, Hibs will also hold exclusive events with supporters at Gaucho restaurants. Already, Lee Johnson and Ben Kensell sat down at Gaucho Edinburgh for an exclusive meet and greet with fans – and many more similar events can be expected to come. Ultimately, this is a sponsorship agreement that benefits the club, restaurant and fans alike!
Read more at Hiberian Football Club.
Relevant partnership types: Sponsorship, incentive marketing partnerships.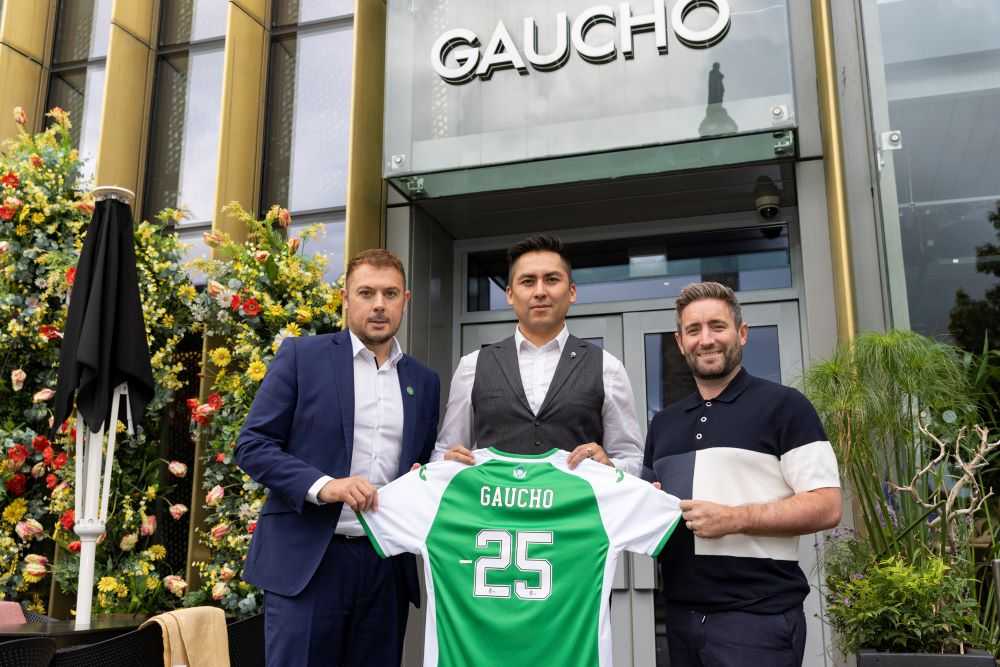 Salesforce and AWS simplify the process of building machine learning models
Customer relationship management software, Salesforce, has recently announced a new partnership with cloud computing services, AWS. The partners plan to integrate the Salesforce Platform and Amazon SageMaker, in order to help data scientists and developers to build new AI models tailored to the unique needs of their businesses.
By bringing together AWS's machine learning modelling service and Salesforce's artificial intelligence technology, Einstein, businesses will have seamless access to real-time, unified and cleaned customer data, as well as other data from their AWS data lake or data warehouse. This data can be used to build and train machine models in Amazon Sagemaker – models that developers and data scientists can use across the Salesforce Platform to power insights for customers. 
The new integration between these partners' solutions will be a big win for Salesforce and AWS' joint customers. It will massively simplify the process of training and deploying machine learning models for production use – therefore shortening the time-to-value for AI investments. 
Read more at Datanami.
Relevant partnership types: Product partnerships.
Warner Music Group and OpenSea accelerate artists' expansion into Web3
Mega-record label conglomerate Warner Music Group has just announced that it will be partnering with OpenSea – the largest NFT marketplace.
The partnership will give the record label's artists early access to new OpenSea products and will make it easier for them to be discovered on the marketplace. The artists will also get expert help from the OpenSea team to help them expand their Web3 fan bases and onboard their existing fans into the NFT space. It's hoped that the collaboration will give artists opportunities to establish deeper engagement, access and ownership with fan communities.
The first NFT collection to arise from the partnership will be a release of NFT Label Passes for Probably A Label – the Web3 record label celebrity chef Jeremy Fall recently launched with Warner Records. Holders of an NFT Label Pass will be able to license songs from a members-only community music library, attend exclusive live events and create and own stakes in community-generated, IP-backed virtual artists.
Read more at Decrypt.
Relevant partnership types: Product partnerships, distribution marketing partnerships, licensing arrangements.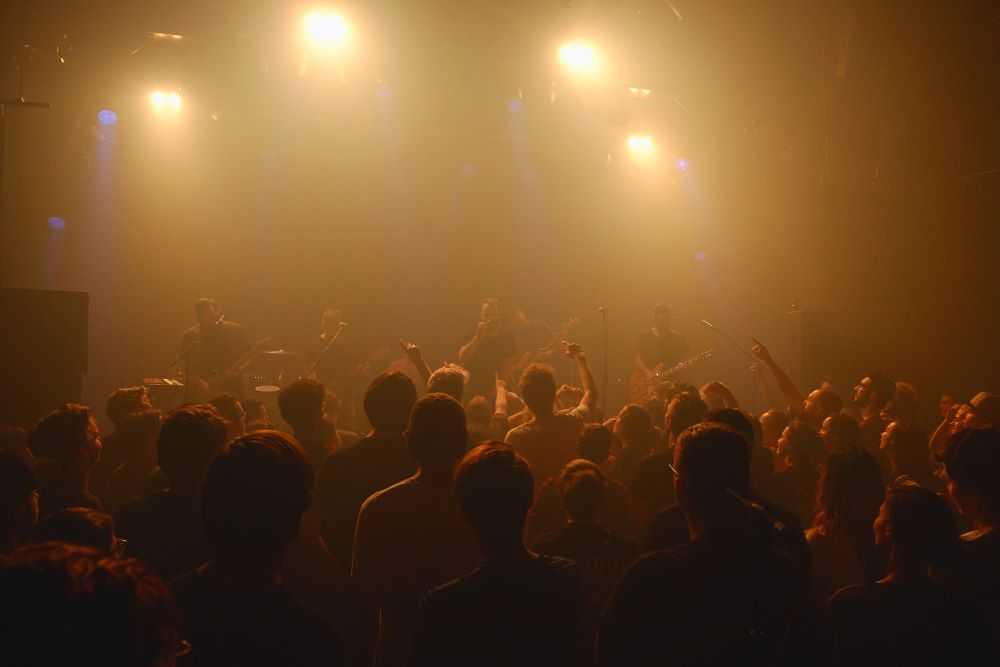 --
As you can see, September has been a busy month in partnership land, with lots of new and extended partnerships to celebrate (as well as a pretty high-profile breakup to learn from!). 
Keen to crack on with building some impactful strategic partnerships of your own? First things first, why not book a demo for Breezy? We can't wait to show you how our unique partner intelligence and discovery platform can level up your partnership game now and in the future.
Imogen Beech
Imogen is a copywriter and content writer with over two years' experience writing about the exciting world of strategic partnerships, as well as running her own business. She loves learning about new topics as she writes, and has enjoyed penning articles on industries ranging from mortgages to events, theatre to home improvements and everything in between.
View more by Imogen Beech