Summer is on the way. But instead of winding down, partnership activities are ramping up! That's right, a whole host of new partnerships have been formed this month, so there's a lot to update you on.
Luckily, if you want to keep your finger on the partnerships pulse, you're in the right place. Here's what's been happening in the world of partnerships in May.
Love Island ditches fast fashion in favour of a partnership with eBay
If you've ever watched Love Island, you'll know that contestants often wear several outfits each episode. For the last three years, these have been provided by fashion sponsor I Saw It First – a fast-fashion retailer that sells clothes for as little as £2.80. In 2019 alone, Love Island saw the brand boost its sales by 67% and its Instagram followers by a whopping 254%, showing just how effective sponsorship can really be. 
However, this year the show has had a change of heart and contestants will be swapping fast fashion for preloved clothes – thanks to a new partnership with eBay. The move comes after the reality TV show faced criticism from sustainability advocates who argued it was encouraging a disposable attitude to fashion. The new partnership will help the show to be more eco-friendly, at the same time boosting its appeal to increasingly sustainability-conscious consumers.
Read more at The Guardian.
Relevant partnership types: Sponsorship.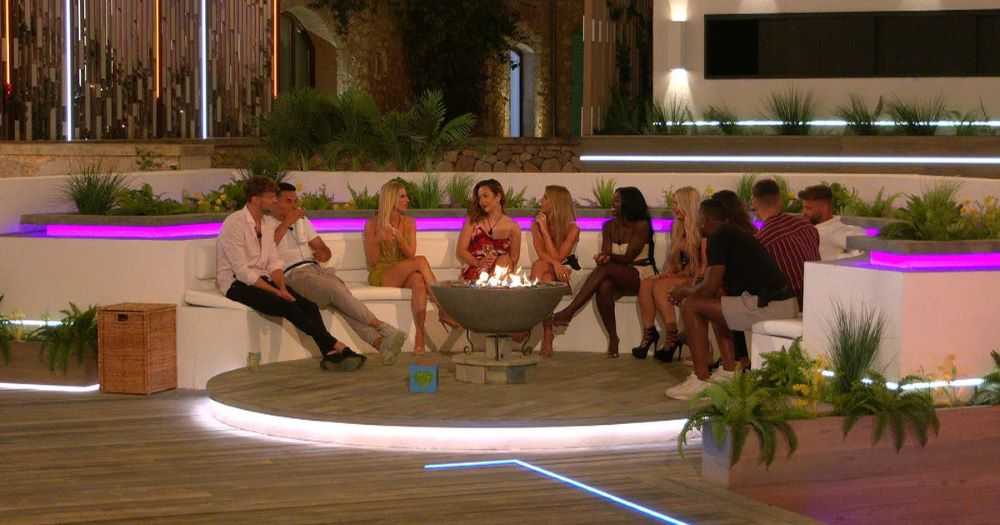 Pfizer and Headlands Research attempt to increase diversity among clinical trial participants
In the past, pharmacutical company Pfizer has struggled with diversity – out of 212 clinical trials between 2011 and 2020, just 14.3% of participants were Black or African American, with less than half of its studies surpassing census levels for Black participants. With calls to diversify clinical trials growing louder in recent years, Pfizer has embarked on a partnership to ensure its clinical trials represent broader populations.
Enter Headlands Research, which describes itself as an international network of clinical trial sites. Together, the pair will initiate research sites in areas with diverse populations, in order to increase diversity among clinical trial participants. The first site will be in Brownsville, Texas – but we can expect to see multiple diversity-focused sites emerge as the duo's multi-year commitment progresses.
Read more at Endpoints.
Relevant partnership types: Distribution marketing partnerships.
Nike attempts to one-up Adidas with a high-fasion collaboration
After months of anticipation, global sportswear brand Nike has finally announced that it's working with high-fashion designer of the moment, Jacquemus, on an exclusive collaborative collection. The collaboration will blend Jacquemus' signature style and Nike's performance excellence to create a collection that reinterprets athletic women's wear in a minimal way – to coincide with Nike's '50 for her' campaign in celebration of its 50th anniversary.
The pair will launch their new collection next month – which happens to also be the month that Adidas and Gucci plan to release their own long-awaited collaboration (an accident? Ahem, we think not!). Fashion tie-ups are nothing new, but there's something that feels different here – particularly as Jacquemus typically evokes images of fashion shows in the south of France as opposed to anything remotely sporty! Ultimately, these kinds of partnerships are doing wonders to raise sports brands' fashionability while lowering the entry point into fashion for younger consumers.
Read more at The Guardian.
Relevant partnership types: Product partnerships, co-branding, licensing arrangements.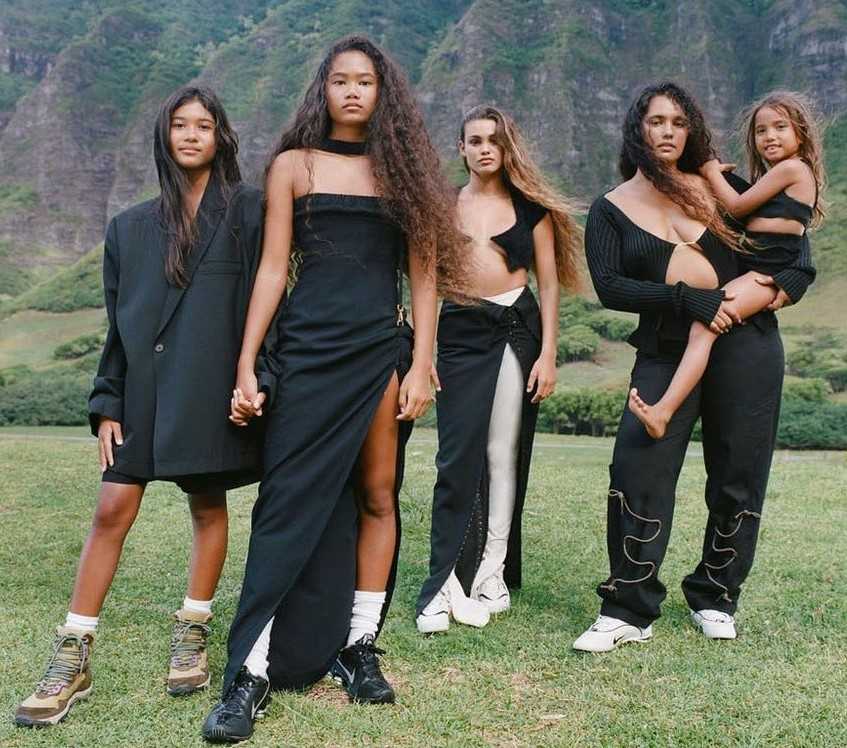 The US and UK team up to launch a new era in spaceflight
It looks like space travel is on the cards for the UK, as the UK and the US have just signed up to a partnership that aims to cut red tape and boost opportunities in spaceflight.
The partnership will see the UK offering launch capability, which will generate high-skilled jobs across the country, as well as providing local and international companies with direct access to the space environment. The announcement comes as the UK prepares to make its first-ever launch from home soil later this year, from Spaceport Cornwall. Thanks to this new partnership, we can expect to see rockets, high-altitude balloons and spaceships lift off from spaceports across the UK very soon.
Read more at GOV.UK.
Relevant partnership types: Distribution marketing partnerships.
LaLiga supports grassroots British football in a partnership with Bloomsbury Football
LaLiga is the men's top professional football division in Spain and one of the most popular sports leagues in the world. But now it's showing its support for grassroots football in London, as part of a partnership with charity Bloomsbury Football.
The collaboration is LaLiga's first community partnership in the UK, and follows the league opening a London office in early 2020. The multi-year agreement will see LaLiga helping Bloomsbury Football to change the game for young people – with the charity's initiatives currently reaching over 5,000 young people each week. To kick things off, LaLiga will be sponsoring Bloomsbury Football's youth league, which will be renamed the LaLiga x Bloomsbury Football League.
Read more at FourFourTwo.
Relevant partnership types: Charity partnerships, sponsorship.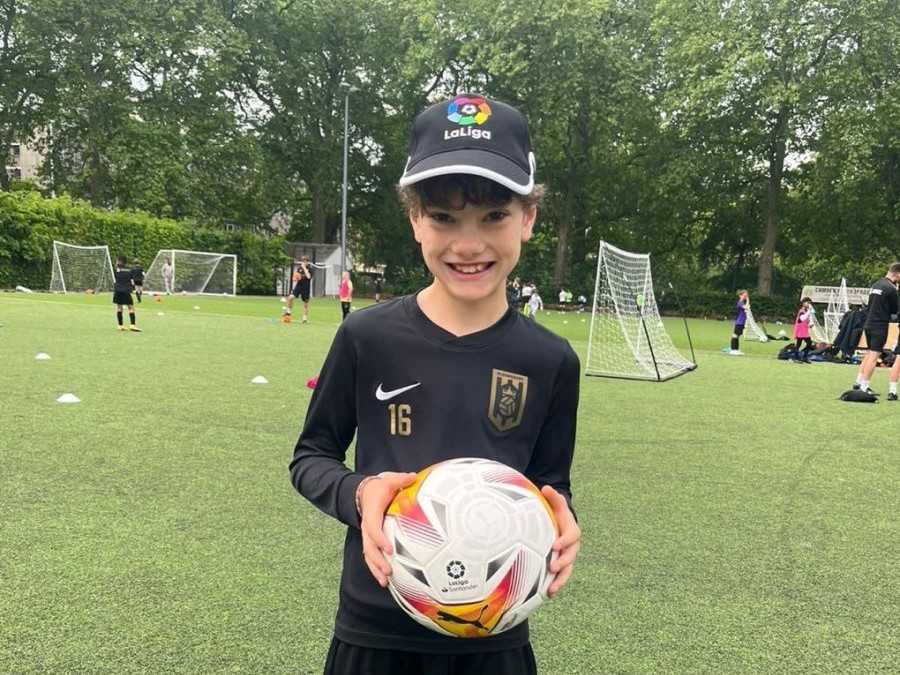 Pantone and Spatial Labs colour in the metaverse
Spatial LABS (sLABS) is a studio developing wearable hardware products that serve as physical entry points into the Metaverse. Meanwhile, Pantone is an authority in colour, widely known for its colour matching system that allows printers and designers to specify and control colours for printing projects. So, what better brand to help sLABS standardise colours in the metaverse?!
sLABS' hardware will give users and creatives the tools they need to create and share with their communities while bridging the physical and digital worlds. The new technology was revealed at an official launch this month, with guests getting the chance to develop their own metaverse characters using Pantone's SkinTone Guide. The partners also collaborated to curate a selection of colours that could serve as physical touchpoints in a virtual world, and they plan to work together on a limited-edition clothing release too!
Read more at FashionUnited.
Relevant partnership types: Product partnerships, co-branding.
--
As you can see, it's been a busy month in the world of partnerships. But let's be honest, most months are! 
Hopefully, some of these new partnerships have given you that much-needed inspiration to think outside of the box and form your own intriguing partnerships in 2022. If so, don't forget to book a demo to see how Breezy can uncover tailored partnership suggestions for your brand (way!) more quickly.
Imogen Beech
Imogen is a copywriter and content writer with over two years' experience writing about the exciting world of strategic partnerships, as well as running her own business. She loves learning about new topics as she writes, and has enjoyed penning articles on industries ranging from mortgages to events, theatre to home improvements and everything in between.
View more by Imogen Beech