7 impactful charity partnership examples
Publication date

Author

Imogen Beech

Reading time

5 minute read
According to The Guardian, a whopping 40% of businesses claim that partnerships with charities are important to their business agenda. But just what does a charity-corporate partnership look like?
Ultimately, the term incorporates any type of strategic partnership between a business and a charity – from a brand writing a yearly cheque for their chosen cause to a co-branding collaboration or a joint product partnership. Read our guide to charity partnerships to find out more.
To give you some inspiration and encourage you to think outside the box, we've listed 7 charity-corporate partnership examples that have really nailed it. Enjoy!
M&S and Breast Cancer Now have been charity-corporate partners for five years. This year, M&S reached its goal of raising £13 million for the breast cancer charity through sales of post-surgery bras, swimwear and more.
Not only has the money raised funded 330,000 hours of pioneering research into the root causes of breast cancer. But by selling post-surgery lingerie and swimwear, M&S has helped to support women, including its existing customers, who have gone through a mastectomy as a result of breast cancer.
The partners' campaign uses images of real women who have had a breast cancer diagnosis, even featuring their stories on the M&S website, helping to raise vital awareness of the disease.

Gillette has been a partner of Movember, the men's health awareness charity, since 2012. Every year, Movember encourages men to grow a moustache throughout the month of November to raise money for the charity through sponsorship and to increase awareness of men's physical and mental health issues. What could be a better partner for the campaign than a razor brand?
Gillette has supported Movember in various ways throughout the partnership's duration, including offering a free Gillette razor to people who sign up to take part in Movember's yearly challenge and raising money for the charity through sales of its 'King C. Gillette Movember Styling Kit.'
In the past, the Gillette even ran a 1940s-style pop-up barbershop that offered free 'tache touch-ups' and styling tips. Over the years, Gillette and Movember's combined marketing efforts have enabled them both to reach new audiences, create engaging content and raise vital funds for Movember's work.

BrewDog recently teamed up with two dog adoption charities, Dogs on the Streets and All Dogs Matter, to raise awareness of homeless dogs and help them find a forever home.
The brewery posted dog adoption ads on the cans of a new, limited-edition Punk IPA beer that it called 'Street Dog.' As well as showcasing the profiles of dogs in need, 100% of profits generated from sales of the beer was split evenly between the two charities.
The collaboration was inspired by Ricky Gervais, a long-term advocate for homeless dogs as well as a fan of BrewDog itself. The actor/writer tweeted a video saying that brands should donate to charity rather than paying for celebrity endorsements. So, BrewDog leapt at the chance to take Ricky Gervais up on the challenge.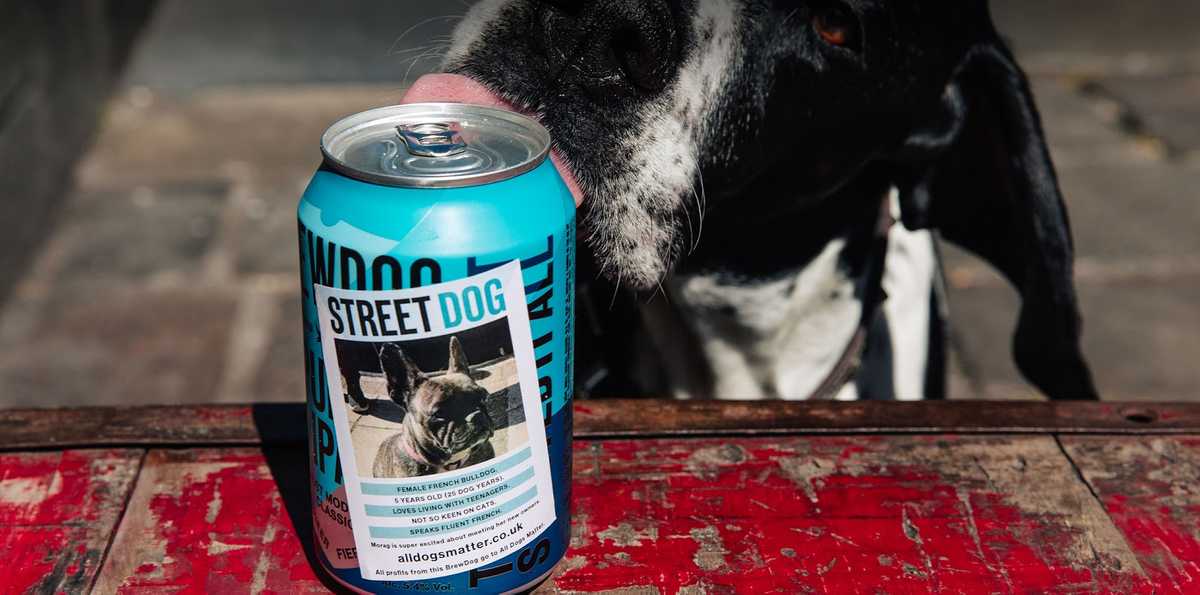 The Walt Disney Company UK & Ireland has been a partner of the charity Together for Short Lives since 2017. As a brand that has the power to inspire children (and those closest to them) with stories and characters, Disney is the perfect partner for the charity that exists to support children with life-limiting illnesses and their families.
The partners have collaborated on a ton of initiatives, including a Festive Celebration for over 100 families of children's hospices in the UK. Intended to help families create 'Moments that Matter,' children were able to journey through an enchanted forest, meet Anna and Elsa from Frozen and even make snow with Mickey and Minnie Mouse.
As well as helping the charity to create magical moments, Disney has raised hundreds of thousands of pounds to support the work of Together for Short Lives and children's hospices around the UK, through activities such as auctioning off limited edition Star Wars-themed banknotes.
In February 2020, Starbucks launched its #WhatsYourName campaign in partnership with Mermaids, a charity that supports gender-diverse children, young people and their families. The campaign was thought up when Starbucks realised that members of the transgender community were trialling their chosen names at Starbucks stores across the UK – many of whom were Mermaids service users.
The campaign was launched with a TV ad that won Channel 4's Diversity In Advertising Award, helping to raise awareness of gender diversity. At the same time, participating Starbucks stores sold limited-edition mermaid-shaped cookies to raise money for the charity, pledging to contribute at least £100,000 to help Mermaids expand its helpline services.
But that's not all. This truly collaborative partnership also saw Mermaids working closely with Starbucks throughout the campaign to ensure that the transgender community was authentically represented, as well as working with them to develop the coffee shop's own transgender inclusion policies.
In 2015, Target teamed up with UNICEF, a charity that aims to save and protect the world's most vulnerable children, on their Kid Power campaign. As part of the campaign, Target sold child-friendly fitness trackers to children across the US, in order to encourage them to get active.
By completing activities, children were able to unlock food packages for underprivileged children across the globe. In this way, Target and UNICEF were able to save more than 50,000 children across ten countries, at the same time as encouraging US children to live more active lives and to be the difference they want to see in the world.
On top of this, Target committed $6.5 million to help expand the Kid Power program, enabling UNICEF to reach nearly 250,000 students from US schools in high-need communities. This is a great example of a collaboration that falls into another partnership category too, as it's also listed in our selection of excellent co-branding examples.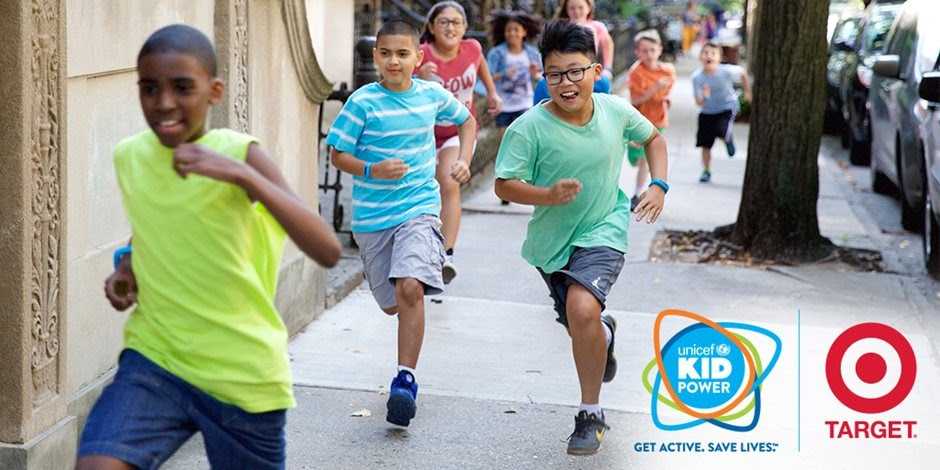 We couldn't reach the end of our list of charity partnership examples without a mention of Sainsbury's 20-year collaboration with Comic Relief. So far, the major supermarket chain has raised over £130 million for Comic Relief, which aims to free the world from poverty.
As official merchandising partners, Sainsbury's works with Comic Relief to make the red noses that are sold every year as part of 'red nose day.' And in April this year, Sainsbury's also pledged to match all customer donations made to Comic Relief (and BBC Children in Need) both in-store and online, as part of a wider campaign to help those in need as a result of the Coronavirus pandemic.
It goes without saying that surpassing their 20-year milestone is testament to the partners' common values and mutual respect. And, of course, the partnership wouldn't have lasted so long if it wasn't equally beneficial to both partners – whether that's shaping Sainsbury's brand reputation or enabling Comic Relief to carry out its important work.
Have these charity-corporate partnership examples inspired you to go forth and create your own impactful charity partnerships? Not only is partnering with a charity a great way to make the world a better place, but chances are it's important to your consumers too. After all, more than half of consumers in the UK (and 75% of Gen Z) want companies to take a stand on issues they're passionate about (according to Accenture).
So, what are you waiting for? Sign up with Breezy to find the perfect charity partner for your brand.