6 incredible examples of sponsorship marketing
Publication date

Author

Imogen Beech

Reading time

7 minute read
Whether you're watching the junior football tournament down the road or bingeing on The X Factor, you've probably become accustomed to seeing sponsors' logos staring back at you in every walk of life. So much so, that we bet you barely even notice them!
To give this billion-pound partnership type the attention it deserves, we've shone the spotlight on 6 sponsorship marketing collaborations that have caught the globe's imagination (and generated millions of pounds in the process!). Whether you're a large corporation or an SME, there's a ton we can learn from them.
1. Coca-Cola and the Olympic Games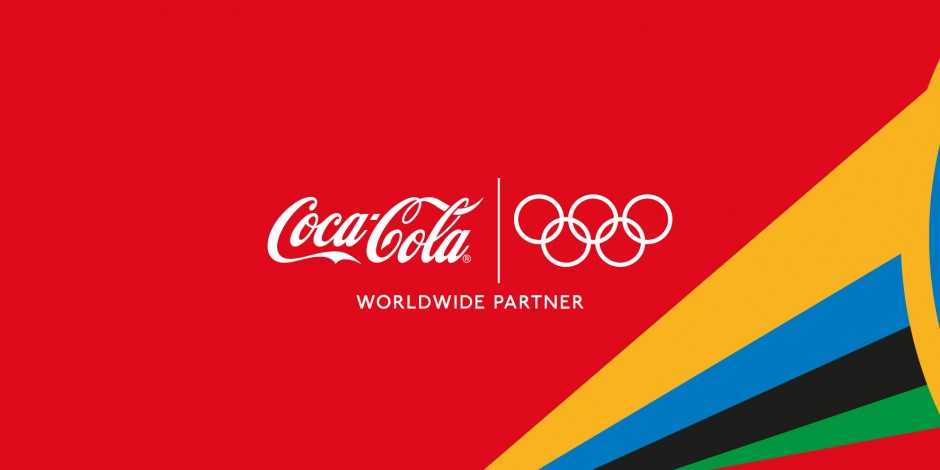 Coca-Cola has been a sponsor of the Olympics since way back in 1928. But its most recent successful collaboration was on the #ThatsGold campaign during the 2016 Rio Olympic Games.
While some sponsors might be content with simply getting their branding displayed at an event, Coca-Cola's sponsorship campaign went a whole lot further. The #ThatsGold campaign was a year-long, multi-platform social media campaign aimed at 13 to 20-year-olds.
The three-phase strategy worked to capture teens' attention before, during and after the games with photos and videos featuring influencers, musicians and (of course!) Olympic athletes. And it certainly achieved what it set out to do.
The brand saw an 88% accuracy rate for targeting teens and reached 77% of Brazil's teen population (21 million teens). Not only that, but the entire campaign received more than 30 million video views while it was active (according to Campaign).
But it's arguably the campaign's message that struck the most important cord with fans. All about celebrating life's big and small 'gold moments', the campaign made sure that nobody was left out, whether they could get a ticket to the games or not.
Patricia Pieranti, Coca-Cola's real-time marketing manager, explained that 'Everyone can be gold, like everyone can have a Coke... It's not about performance, but about the gold that happens beyond the podium.'
2. PepsiCo and NFL

With a sponsorship marketing spend of approximately $370 million, PepsiCo was ranked by IEG as the top US sponsor of 2015. But the brand's most successful event sponsorship venture has to be the NFL Super Bowl, which takes place every year in the US. In fact, Pepsi invested $100 million in the 2020 Super Bowl alone (as revealed by NS Business).
So, why is this collaboration so successful?
First and foremost, PepsiCo is masterful at picking mutually beneficial sponsorship marketing opportunities that allow it to form long-lasting relationships.
A fantastic example of this is its multi-year sponsorship of the Super Bowl half-time show. PepsiCo's support enabled the NFL to extend the show from one 12-minute performance to a much larger platform. This meant that the NFL was able to expand the show's reach, while PepsiCo was able to promote its products to a wider audience. So, the move brought a great deal of benefit to both partners.
In fact, the half-time show now frequently brings in more viewers than the game itself. Market Watch revealed that in 2020, the Super Bowl got 102 million viewers, while the J-Lo and Shakira halftime show drew 104 million!
By forming long-term collaborations with recurring events, PepsiCo is able to build strong links with both consumers and event organisers, leveraging its sponsorship success again and again.
3. Just Eat and The X Factor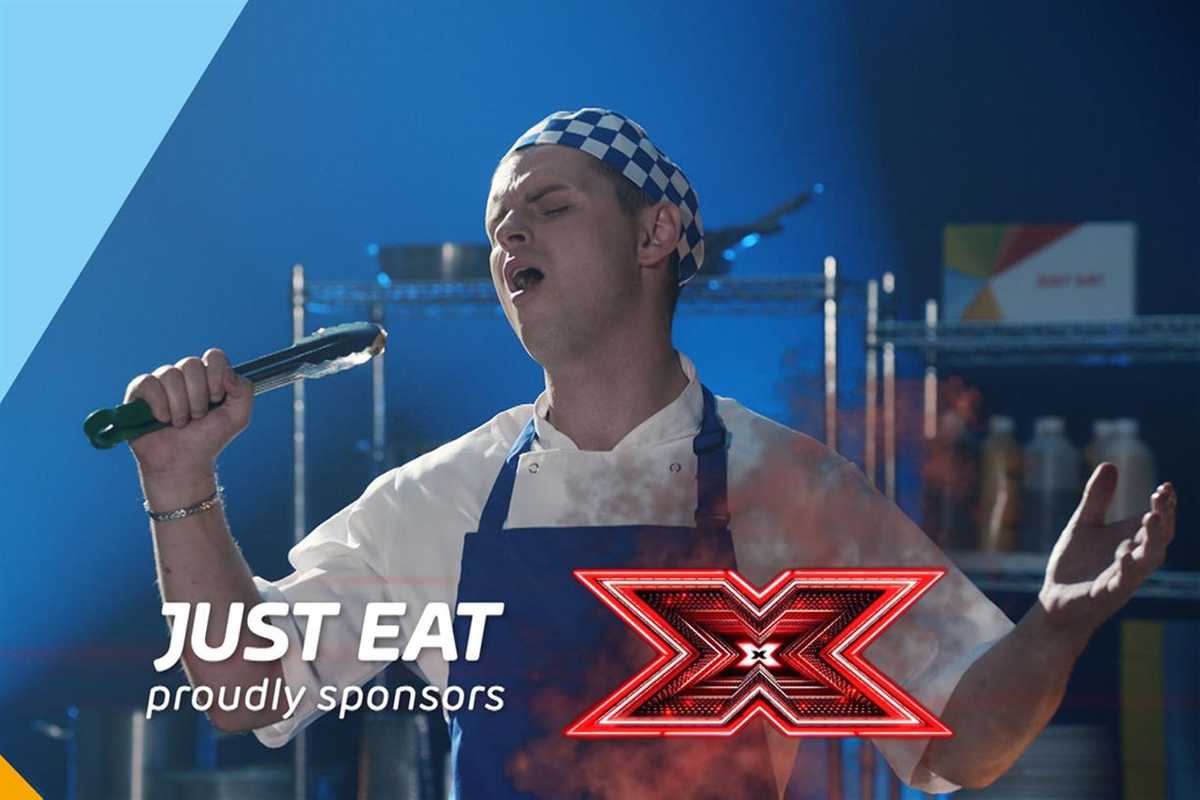 In 2017, Just Eat signed a multi-year sponsorship marketing deal with The X Factor – which, despite declining viewer figures, was still considered one of the biggest properties on commercial TV. In fact, Marketing Week points out that the year before the deal was signed, the show was viewed by 39 million people.
Classic TV idents were at the heart of the sponsorship deal, which was thought to be worth around £30 million. These were to appear at the start and end of commercial breaks during the programme. But instead of stopping there, Just Eat took things to another level. The brand launched the 'Chef Factor' – a nationwide hunt for chefs to star in the idents, cleverly paralleling the programme!
As well as this, it offered consumers exclusive behind-the-scenes content and ticket giveaways throughout the series, with 'Just Eat's Xtra Bites'.
We love how Just Eat really brought its own personality to this venture, using food-related language guaranteed to send your mouth watering – such as: 'This year we are serving up a delicious mix of exclusive content and a tasty side of backstage gossip, guaranteed to satisfy your hunger!'
Perhaps the biggest reason behind the sponsorship's success, however, is how families and friends enjoying a night in front of the TV fits perfectly with Just Eat's target audience.
Barnaby Dawe, chief marketing officer at Just Eat, said: 'We are a weekend business, and food plays an important part in the way families watch The X Factor. So it fits in with consumer habits.'
4. Rolex and TED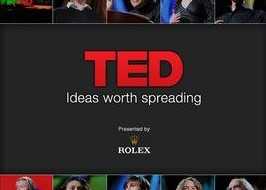 Rolex has sponsored TED since 2008, enabling the not-for-profit to continue sharing its powerful talks with the world for free.
But what made their sponsorship marketing collaboration so successful?
Well, Rolex was one of the first TED partners to really play to the platform's strengths, by creating a branded, three-minute video specifically for the TED platform. The video highlighted its history of design and innovation and was run as advertising against TED Talks on similar topics.
Many sponsors looking to tailor their brand reputation would simply rely on associating themselves with the sponsee. But by creating bespoke content that would appeal to TED Talks consumers, Rolex was able to go a step further, positioning itself as a point of interest that consumers would enjoy learning about.
As TED and Rolex's partnership evolved, it moved beyond a straightforward sponsorship agreement. In 2012, they partnered to create the hugely popular 'Surprise Me' feature on the TED Talks app, which is now estimated to have more than 200,000 downloads worldwide (according to Sensor Tower).
Rolex and TED's new feature allowed consumers to discover 'jaw-dropping' TED Talks based on how much time they had to spare and what mood they were in – rather than by topic. For Rolex, the collaboration reflected its commitment to investing in technology to better the world, at the same time as wittily playing off the concept of keeping time.
5. Emirates and Arsenal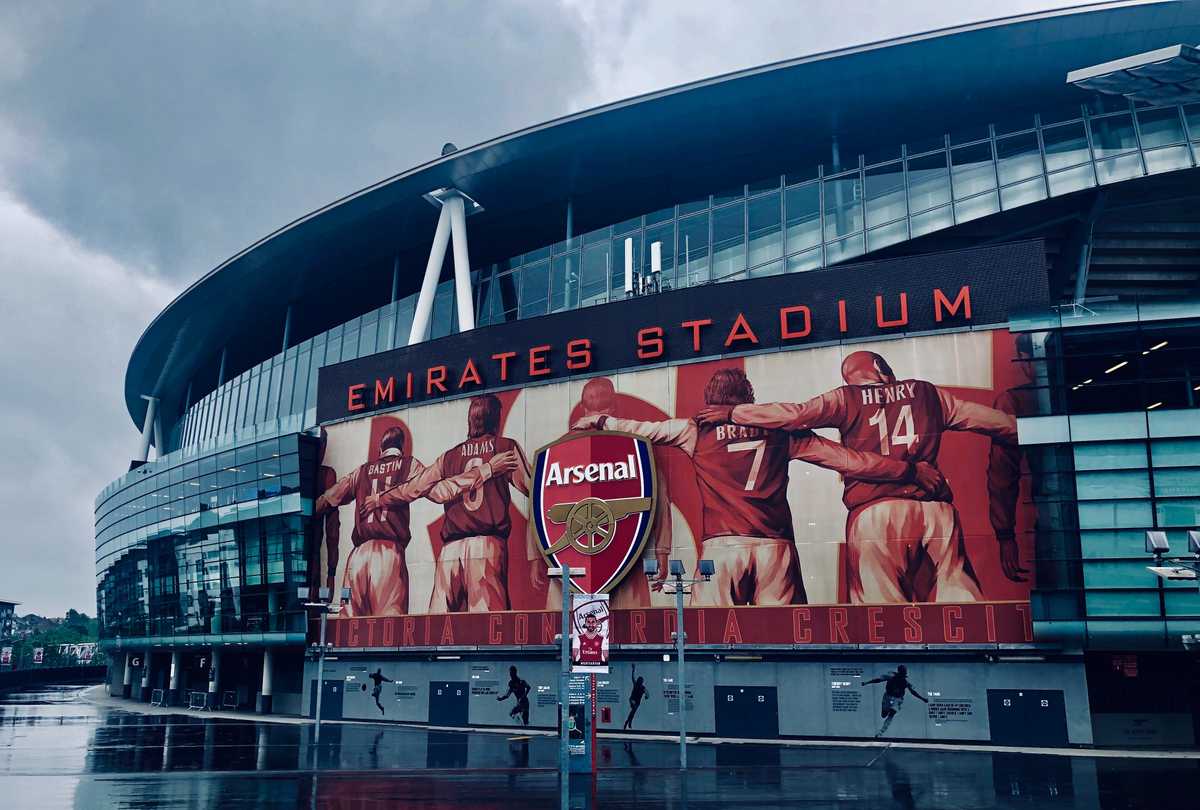 Emirates' sponsorship of Arsenal isn't one of the most creative sponsorship marketing examples out there, but it certainly deserves a mention. Not least because of the sheer amount of money involved!
The airline signed its first sponsorship agreement with Arsenal in 2004, where it received naming rights to the stadium. The global destination, which sees 109,000 visitors each year, will be known as the Emirates Stadium up until at least 2028, after the airline signed an extension to the agreement in 2012.
But that's not all.
The airline has also been Arsenal's shirt sponsor since 2006, and recently extended the sponsorship deal to 2024 for a whopping £200 million (according to the BBC)! This is the largest deal signed by the London football club, and will also be its longest-running.
The massive financial investment from Emirates is obviously hugely beneficial to the club in its quest for trophies. Meanwhile, Emirates gets the marketing rights to develop campaigns featuring Arsenal around the world. And with Arsenal being such a recognised household name, that opportunity is (almost!) priceless.
Our favourite part of the deal, however, is the agreement that Arsenal will fly on Emirates planes during pre-season tours. In this way, rather than simply getting its branding out there, the airline is able to use its specialism to provide transport for the club and receive great publicity at the same time!
It's impossible to know how much income the sponsorship deal generates Emirates. But considering the airline's willingness to pay £200 million to extend its shirt sponsorship deal, we can safely assume that they're getting at least as much value back (and probably a whole lot more).
6. Nike and Cristiano Ronaldo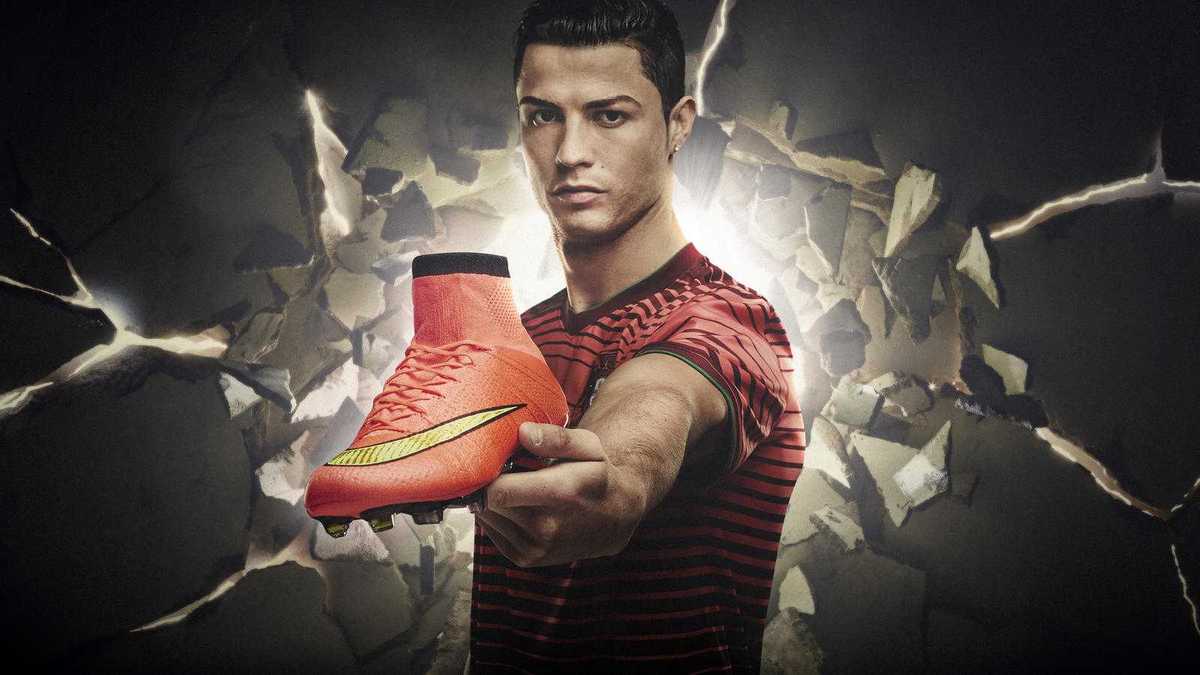 If you thought that Emirates and Arsenal's deal involved an eye-watering sum of money, think again. Global football icon Cristiano Ronaldo is set to become (arguably) the richest Nike athlete in the world, after signing a lifetime endorsement deal with the sportswear brand worth up to $1 billion!
The pair first launched their partnership in 2003, at around the same time as Ronaldo joined Manchester United. Since then, he's played for Real Madrid and Juventus, and has competed in countless leagues and championships. By the time the partners penned their lifetime deal in 2016, he'd been through more than 60 pairs of Nike football studs (according to Forbes).
But while it might seem like Ronaldo's hit the jackpot, Sporttechie suggests that Nike may have actually got itself a pretty good deal.
In the year leading up to the deal, the footballer (or should we say influencer) posted 1,703 times on social media, generating a total of 2.25 billion social interactions. According to Hookit, 347 of these posts mentioned Nike or had Nike's logo on show. This activity reportedly generated Nike with $474 million in media value in 2016 alone. In other words, Nike only needed another successful year like this one to make back the $1 billion it signed over. Not bad, right?!
This partnership is a perfect example of the overlaps sponsorship marketing shares with other partner marketing types, hence why we've also included it in our selection of the best partner marketing examples. For instance, the Nike tick on display in the star's Instagram posts could just as easily be seen as product placement. And the deal's focus on his social media presence could just as easily be interpreted as influencer marketing (which is in itself a kind of referral marketing agreement). Is your mind blown yet?!
--
At the end of the day, you don't have to be one of these huge global names to gain value for your business through sponsorship. This is one partnership type that really does work on all scales. And as these 6 sponsorship marketing examples show, it can be a fantastic tool for increasing brand awareness and bettering brand reputation.
To find out more about marketing your brand through sponsorship, check out our complete guide to sponsorship marketing. Or, why not browse our piece on the different types of strategic partnerships for more ideas on how you can leverage the power of partnerships to achieve growth?
Either way, remember to sign up with Breezy to start the hunt for potential sponsorship opportunities and other strategic partnerships. You got this!