When did affiliate marketing start? A brief history
Publication date

Author

Reading time

8 minute read
Affiliate marketing as we know it relies heavily on the internet, cookies and tracking links (check out our beginner's guide to affiliate marketing if these terms aren't ringing any bells). But, depending on how you look at it, you could go so far as to say that the principles behind affiliate marketing have been around since long before the dawn of the internet.
So, when did affiliate marketing actually start? Our brief timeline should help to shed some light.
A brief timeline of affiliate marketing
Pre-internet
The concept of performance-based marketing didn't rear its head until the internet (think how hard it would be to accurately track performance without it!). But you can see a ton of precursors to affiliate marketing before the internet's arrival.
First, there's referrals – if you take away the performance-based reward, this is essentially what affiliate marketing is, right? (we know, it's a lot more complex than that, but it's a start!). Referral marketing has been around for almost as long as humans. We're no history buffs, but we can certainly picture our best mate recommending the go-to seamstress for next week's ball if we were living in 'Pride and Prejudice' times. Likewise, in 1760, the Queen of England had a tea set made for her by a potter named Wedgwood (according to Social Media Today). Is it any wonder that the Wedgwood brand still trades off her Royal approval over 200 years later?!
Even Shakespeare's First Folio, which was published way back in 1623, has its similarities to affiliate marketing. Shakespeare's friends, John Heminges and Henry Condell, wrote a preface to it, in which they asked people to buy it and tell their friends to do the same (not dissimilar to a modern-day pyramid scheme!). They may not have done it for money (Heminges claims they 'did not dig for gold') but they did get other rewards, such as a dedicated poem from Sir John Salusbury (check out the Shakespeare Birthplace Trust for more).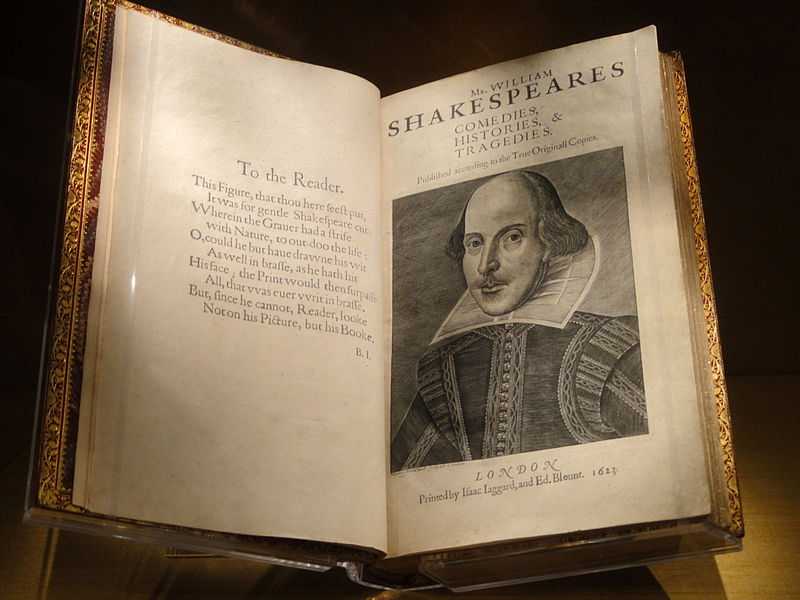 Okay, so referrals aside, we can also see some early examples of performance tracking, based on how brands calculated ROI prior to the internet. Most forms of advertising were sold to brands based on estimates for how much exposure their promotions would get (for example, how many cars would drive past a billboard or how many people would tune into a radio program).
However, some brands were able to get a clearer idea of how effective a promotion was by offering up a unique discount that consumers could claim by citing the advert they saw (according to WebFX). This is a tactic we still see today. For example, you've probably seen some ads with discount codes on the tube. Or even in Instagram posts where the use of tracking links is more restricted than elsewhere online (more on this in our piece on the problems with paid partnerships on Instagram).
Post-internet
Although we've managed to squeeze the whole history of affiliate marketing pre-internet into just five paragraphs, things get a lot more fast and furious once the internet's born. Fasten your seatbelt!
1969
The first workable prototype of the internet is born! In October of this year, ARPANET delivers its first communication from one computer to another. (Source: History.com)
1989
William J. Tobin, founder of PC Flowers and Gifts, starts using Prodigy to sell his products. Prodigy is the first online information service and receives a commission for every sale. As such, Tobin is the first to conceptualise affiliate marketing as we now know it. (Source: LinkedIn)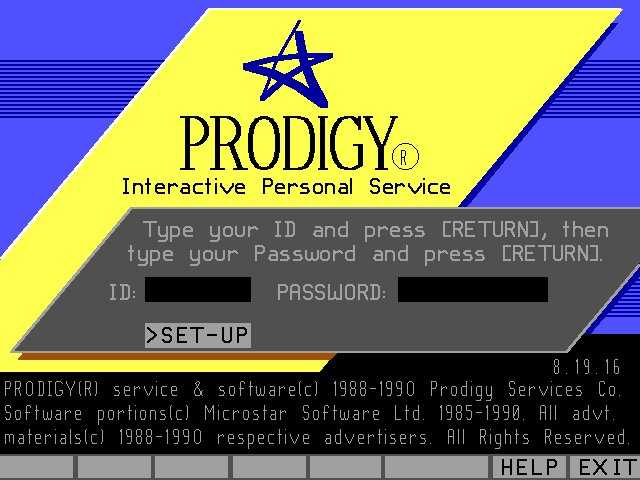 English scientist, Sir Tim Berners-Lee, invents the World Wide Web (WWW). Although the internet already exists, it's the WWW that helps popularise it amongst the public. (Source: CERN)
1993
By 1993, PC Flowers and Gifts is generating $6 million per year in sales on the Prodigy network. (Source: Wikipedia)
1994
Computer cookies are invented by Lou Montulli, who is working at Netscape Communications Corporation. They're first used to check whether users on the Netscape website have visited before. (Source: HistoryofInformation.com)
Wired.com, which was then known as HotWired, invents the web banner ad. Rumour has it that the first banner ad was from AT&T, reading: 'Have you ever clicked your mouse right here? You will.' (Source: Wired.com)

CDNow launches its BuyWeb Program, which is now credited as being the first real affiliate program. Music websites are encouraged to review albums before linking readers through to CDNow to purchase them. (Source: Business Model Navigator)
1996
Amazon launches its own affiliate program, Amazon Associates. Contrary to popular belief, Amazon isn't the one to pioneer affiliate marketing, being a couple of years behind. That said, it's certainly the one to popularise it. (Source: Clickz)
William J. Tobin applies for a patent on tracking and affiliate marketing (although the patent isn't actually issued until 2000). (Source: LinkedIn).
Stephen and Heidi Messer invent and patent a way to show the value of advertising on the web when they create LinkShare. The affiliate network, which will later become known as Rakuten, will grow to become one of the most successful in the world. (Source: Sand Hill).

The Financial Times publishes an article alerting the general public to the use of cookies, sparking a lot of media interest and debate about potential privacy implications. (Source: HistoryofInformation.com)
1997
Wayne Marciano launches the first affiliate program directory, Refer-it.com, to provide an overview of the main affiliate programs for both affiliates and vendors. (Source: LinkedIn)
1998
PC Flowers and Gifts reaches almost 3,000 affiliate marketing partners! (Source: Skimlinks)
Two more major affiliate networks arrive on the scene. Commission Junction is set up by a group of students from the University of Santa Barbara, while Clickbank is founded by Tim and Eileen Barber. These networks open the door for smaller retailers to get involved in affiliate marketing. (Source: Zac Johnson)
A bunch more affiliate program directories spring into life, including AssociatePrograms.com, ReveNews.com and AffiliateGuide.com. These websites share articles and guides alongside their directories of affiliate programs. (Source: MoreNiche)
1999
Amazon reaches more than 350,000 affiliates! More than 20 years later, it will remain the largest affiliate program in the world – check out our list of strategic partnership stats for more jaw-dropping figures. (Source: Britannica)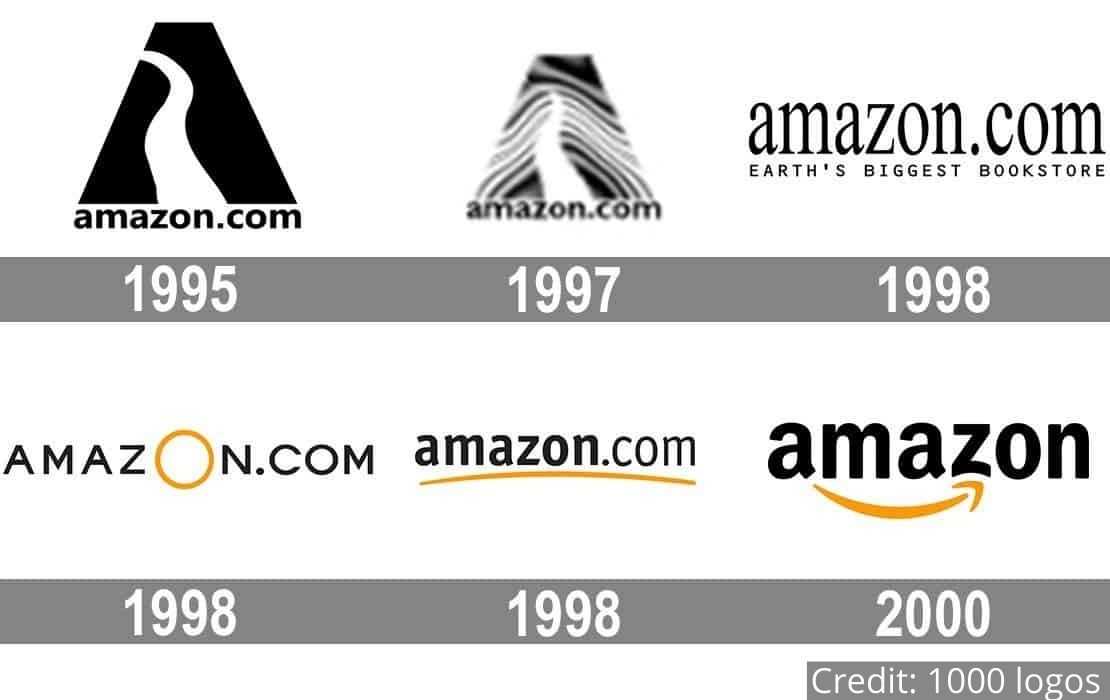 2000
The US Federal Trade Commission (FTC) first attempts to start regulating the internet. It begins with the 'DotCom Disclosures: Information About Online Advertising,' which focuses on simple disclosure statements. (Source: The Fashion Law)
Google AdWords first launches with 350 advertisers. (Source: Wordstream)
The 'dot com boom' (a stock market bubble caused by speculation in internet-based businesses) comes crashing down and some technology stocks lose 75% of their value. This sparks a new attitude amongst internet marketers who begin to recognise the importance of knowledge and learning in order to succeed. (Source: Corporate Finance Institute)
2001
eBay establishes its affiliate program, which will go on to include more than 300,000 partner websites across 13 countries. Find out more about the eBay Partner Network in our selection of the best affiliate programs. (Source: Small Business Trends)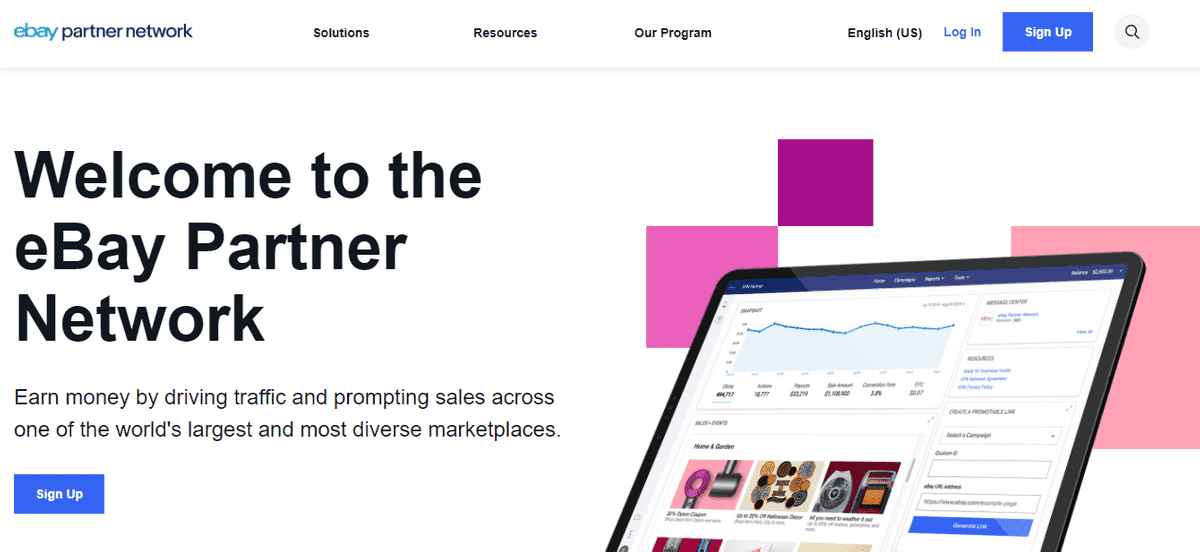 2002
The world's first affiliate program, CDNow, discontinues its affiliate program in favour of sending consumers to Amazon. (Source: CNET)
2003
Shawn Collins and Missy Ward launch what is now the biggest performance marketing event in the world, Affiliate Summit. The first conference takes place in New York City with just 200 attendees. (Source: Zac Johnson)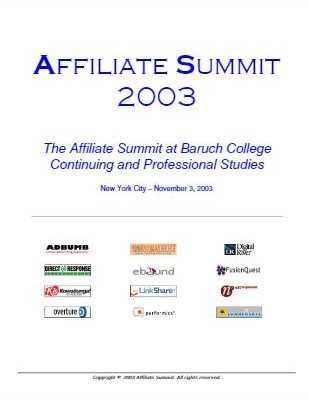 Commission Junction is acquired by online ad technology, ValueClick, for $58 million. (Source: Digital Commerce 360)
2004
The first affiliate SAAS platform is launched! Post Affiliate Pro is founded by Maros Fric, Andrej Harsani and Viktor Zeman and is the first to use multiple tracking methods to ensure reliability. It will go on to power more than 30,000 affiliate programs all around the world. (Source: Post Affiliate Pro)
2005
LinkShare is acquired by Rakuten for $425 million, less than 10 years after it was created. The largest affiliate acquisition to date, it makes Commission Junction's acquisition in 2003 look like a bargain. (Source: The Wall Street Journal)
2006
MySpace reaches 100 million users and surpasses Google as the most visited website in the US. Meanwhile, Facebook transitions from being a Harvard-only network to accepting anyone aged 13 or older. Together, these social media platforms change the shape of the internet. (Source: Forbes)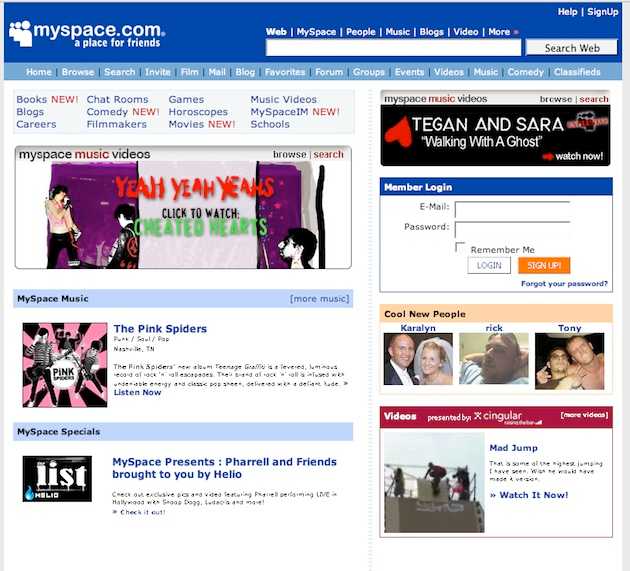 Affiliate networks are now generating revenues of around $6.5 billion worldwide, and around £2.16 billion in just the UK. Adult, gambling and retail are the most active sectors. (Source: MoreNiche)
Geno Prussakov creates AM Navigator to help vendors manage their affiliate programs. In the same year, it's voted Best Outsourced Program Management Agency of the Year by online affiliate marketing community ABestWeb.com (and subsequently goes on to pick up the award for the next two years in a row). (Source: AM Navigator)
2007
Google arrives on the affiliate marketing scene when it acquires DoubleClick Performics for $3.1 billion. Over the course of the next year, the rebranded Google Affiliate Network becomes the third-largest affiliate network after Rakuten LinkShare and Commission Junction. (Source: GeekWire)

2008
The Affiliate Nexus Tax (nicknamed the Amazon Tax) is adopted by the state of New York, requiring affiliates to collect sales tax from vendors. Amazon responds by closing its affiliate program to all New York residents. (Source: Zac Johnson)
The Performance Marketing Association (PMA) is founded in the US to advocate on the behalf of businesses and individuals comprising the performance marketing industry. (Source: PMA)
2009
The FTC requires bloggers, celebrities and affiliate marketers to include a disclosure statement whenever they're being compensated for mentioning a topic, service or brand. Disclosure statements, privacy policies and terms and conditions will go on to become the norm on almost every website – read our guide on how to disclose affiliate links for more. (Source: Terms Feed)
PeerFly launches, which will soon grow to become the largest affiliate marketing network in the world, with more than 250,000 affiliate accounts. (Source: PeerFly)
2011
60% of affiliate marketers are now using Pay Per Click (PPC) to promote their affiliate products and drive sales. (Source: Orion)
Eight US states have now adopted the Nexus Tax. Amazon continues to close its affiliate program to individuals who live in each of these states. (Source: San Jose State University)
2012
Affiliate marketing now represents 6% of the UK's online economy, generating a whopping £9 billion in sales. (Source: Medium)
A US District Judge from Colorado rules that the Nexus Tax is unconstitutional. (Source: Sovrn)
The first conference focused on affiliate management takes place in San Francisco, created by Geno Prussakov (who also founded AM Navigator). The launch of Affiliate Management Days demonstrates the new range of job opportunities created by affiliate marketing's rapid growth. The event continues to take place today. (Source: AM Days)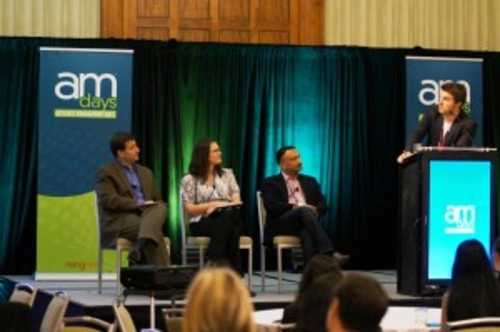 2013
Google shuts down the Google Affiliate Network. However, it continues to facilitate performance-based marketing with its Google Adsense program, through which it pays out billions of dollars. (Source: Small Business Trends)
Amazon brings in more than $60 billion in the year 2012-13, with 40% of its revenue coming from affiliate marketing. (Source: PRWeb)
2015
Affiliate marketing accounts for 16% of all US eCommerce sales and 15% of the digital media industry's revenue now comes from affiliate marketing. (Source: Business Insider)
2016
81% of brands have now adopted affiliate marketing, along with 84% of publishers. (Source: AWIN)
2017
US retailers spend $5.4 billion on affiliate marketing in this year alone, with spend increasing by 10.1% each year. (Source: Statista)
Retail is the biggest affiliate marketing sector in the UK, with a 43% share of the country's yearly affiliate revenue. (Source: IAB)
Awin emerges when it consolidates Zanox and Affiliate Window operations, both of which have been driving affiliate sales since 2000. (Source: AWIN)
2019
Breezy is founded! With affiliate managers typically spending 35% of their time on partner discovery, Breezy is designed to make finding the right partners for your brand quick, easy and pain-free.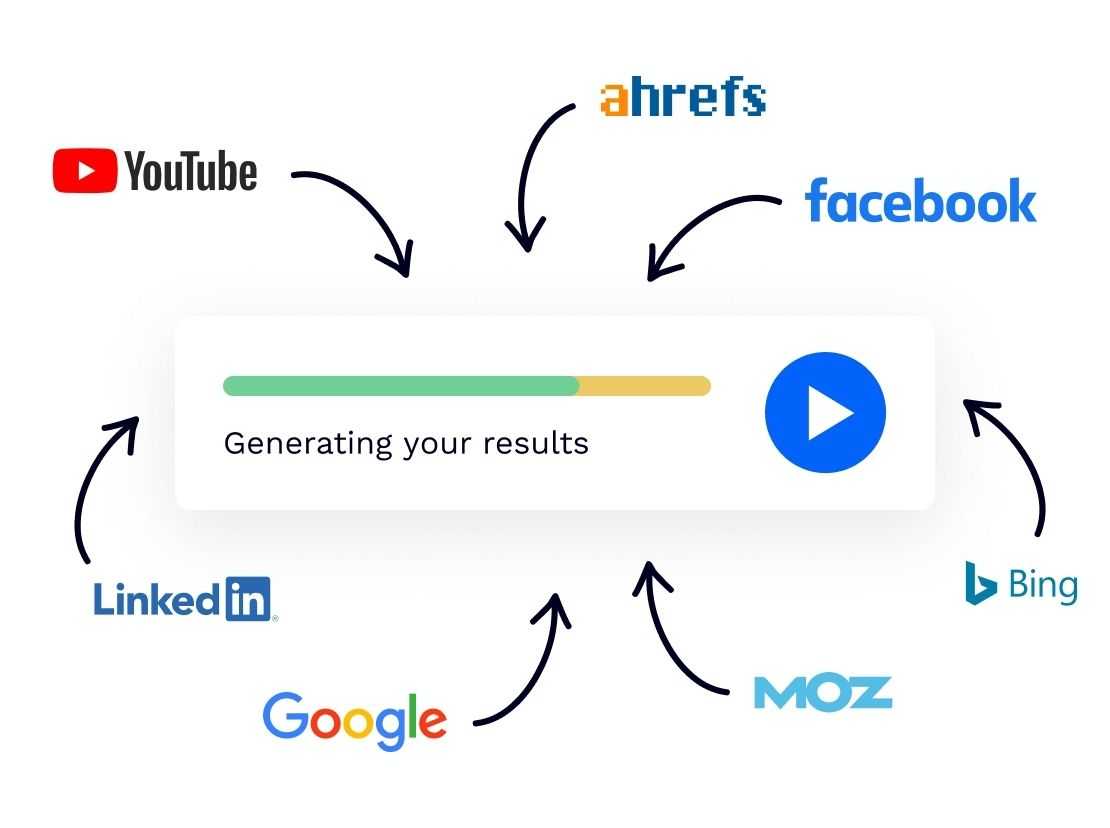 Phew! As you can see, despite affiliate marketing being less than 25 years old, it's already had a rich and varied history. Ready to be a part of it? Read our guides to learn how to become an affiliate marketer or how to create an affiliate program for your business. Then, simply book a demo with Breezy to see how our partner search engine can help you find affiliate marketers and brands that could be the perfect affiliate partners for you.
Imogen Beech
Imogen is a copywriter and content writer with over two years' experience writing about the exciting world of strategic partnerships, as well as running her own business. She loves learning about new topics as she writes, and has enjoyed penning articles on industries ranging from mortgages to events, theatre to home improvements and everything in between.
View more by Imogen Beech