From TV to sports: the complete guide to sponsorship marketing
Publication date

Author

Reading time

8 minute read
A whopping $65.8 billion was spent on sponsorship globally in 2018 – up from $60.1 billion just two years before (according to Statista).
But despite this sizable market, we'd argue that sponsorship is an effective partner marketing strategy that's still underestimated and underutilised. In fact, whether you're a not-for-profit, a huge global corporation or a small family-run business, there's sure to be a sponsorship opportunity that's perfect for your brand.
Here, we'll explore exactly what sponsorship marketing is, how to create a fool-proof sponsorship strategy and why it can be so powerful.
But what is sponsorship in marketing?!
Sponsorship marketing is when one brand aligns itself with an aspect of another brand. Often, this will be an event, such as a sports game, a performance or a conference. But brands might also choose to sponsor a TV program, a charity or even a celebrity.
Usually, the sponsor offers support in the form of finance or other resources. In return, the sponsee helps to boost their brand awareness and reputation.
Sponsors can come in many different forms, including:
Cash sponsors: The sponsor gives the sponsee financial support. Big brands such as McDonald's, Pepsi and Coca-Cola invest billions of pounds in sponsorship every year.
In-kind sponsors: Rather than giving the sponsee cash, the sponsor donates products or services. This could be anything from catering to printing.
Media sponsors: Essentially a form of in-kind sponsorship. Media sponsors promote the sponsee's activity, perhaps by posting about it on social media, by publishing blog posts or even by broadcasting it on television in the case of large events and sports fixtures.
Promotional partners: Similar to media sponsors, promotional partners are generally individuals who can help to promote the sponsee's activity – such as bloggers or influencers. They often agree to sponsor events in return for speaking slots.
Sponsorship opportunities can be in very high demand, particularly for high-profile events and sports. But any kind of business can become a sponsor, whether they're a small, one-person band or a household name.
For example, a small, family-run business could get its logo printed on the uniform of a local amateur sports club. A larger nationwide brand could get a short feature ahead of their chosen TV program. Or a giant like Coca-Cola could run campaigns in conjunction with the Olympic Games, such as the brand's famous #thatsgold campaign during Rio 2016.
The opportunities are endless!
Right. So, what are some examples of sponsorship marketing?
Whether it's the local corner shop sponsoring the yearly community pantomime or a global giant sponsoring the Olympic Games, there are a few common kinds of sponsorship marketing you should be aware of.
Sports sponsorship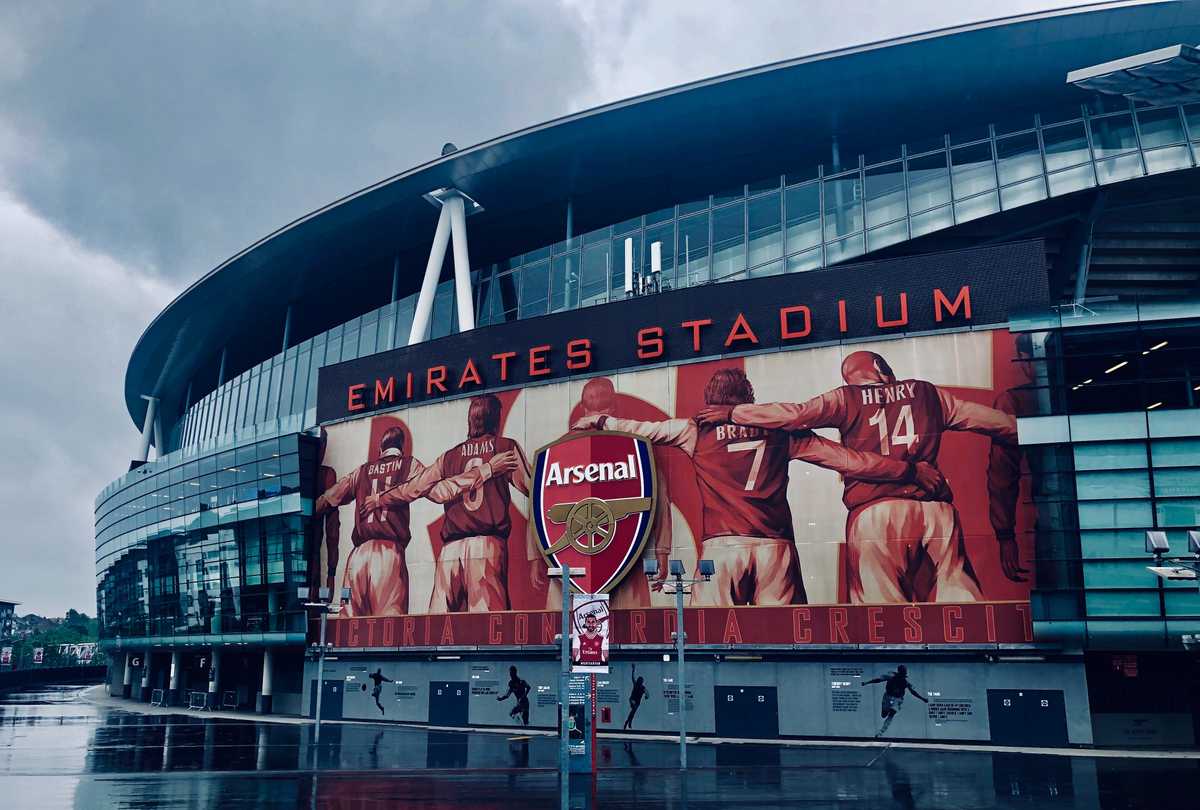 Sports sponsorship is when a brand decides to align itself with a certain sport, usually in an attempt to increase brand awareness.
Think about it: you'd be hard-pressed to watch a sports game without coming across the logos of at least half a dozen or so brands – on board advertisements, on team kits, on TV breaks when games are televised… the list goes on!
Some of the most popular kinds of sports sponsorship include:
Event sponsorship: The European Rugby Champions Cup is known as the Heineken Champions Cup for sponsorship reasons.
Stadium sponsorship: Emirates sponsors Arsenal's stadium, which is known as the Emirates Stadium.
Shirt sponsorship: Chevrolet's branding is famously displayed on Manchester United's team kit.
Team sponsorship: SPAR is the major sponsor of British Athletics.
Athlete sponsorship: 23% of the top 30 male tennis players are sponsored by (and play wearing) Nike and 40% benefit from racket sponsorship from Wilson (according to Score and Change). Meanwhile, Ronaldo is set to make over $1 billion in sponsorship from Nike after signing a lifetime endorsement deal (according to Man of Many).
Broadcast Sponsorship: Confused.com and Land Rover shared equal sponsorship of ITV's Rugby World Cup coverage in 2019. In fact, 80% of the value gained from sports sponsorship came from TV advertising in 2019, although that figure's predicted to drop to less than 73% by 2024 (as revealed by Statista).
Some of these sponsorship types, such as shirt or athlete sponsorship, share a large overlap with product placement – particularly when games are televised. Read more in our guide to product placement.
If we're talking about large, high-profile events, venues or teams, there can often be multiple sponsors who receive different levels of exposure depending on who bids the highest. Different kinds of sponsors include:
Main title sponsor: This is the highest-contributing sponsor. Brands are willing to pay around $50 million a year to get their branding printed on the team shirts of global teams like Real Madrid or Manchester United.
General sponsor: A general sponsor is a huge contributor who could be providing up to 50% of a sponsee's total sponsorship revenue. They're likely to receive extensive press and media coverage as well as enjoying access to licensing rights.
Official sponsor: This is a smaller contributor, of which there can be many. Often, this kind of sponsor will be known by its industry or category – for example, a brand could be acknowledged as the 'official insurance partner.'
Informational sponsor: An informational sponsor usually gives its support in the form of services, such as taking care of media coverage or PR, and is known as an 'official partner'.
Event sponsorship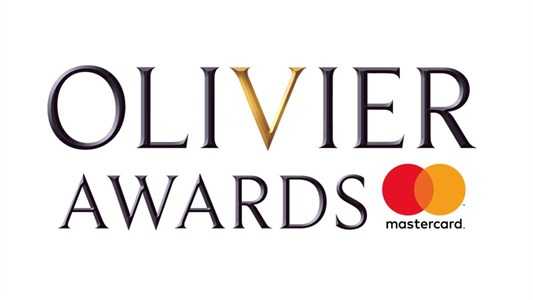 Think of any event. Whether it's a charity ball, a stage show, a conference or an awards ceremony, we bet there are sponsorship opportunities available. In fact, Bizzabo reveals that 33% of mid-to-senior-level marketers allocate at least 21% of their marketing budget towards sponsoring or exhibiting at events.
To take a couple of high-profile examples, Mastercard famously sponsors the Olivier Awards every year. And PepsiCo religiously sponsors the NFL Super Bowl, sinking $100 million into it in 2020 alone (according to NS Business).
On that note, it's worth mentioning that PepsiCo was actually ranked top US sponsor of 2015 by IEG, after spending a grand total of $370 million on sponsorship marketing in just that year! Check out our list of 104 strategic partnership stats for more mind-blowing facts about sponsorship.
Sponsors can offer events value in lots of ways besides just financial support, from free audiovisual services to printing marketing materials or providing food and drinks. But of course, the sponsor also has to receive value in return.
Some common forms of exposure for event sponsors include:
Promotional items: Event attendees may receive free items that feature the sponsor's branding, such as pens or mugs.
Event signage: A sponsor's physical branding could be found around an event in places like posters, decals, banners or stands.
Online branding: Promotion of the sponsor doesn't have to be limited to the actual event itself. Instead, a sponsor could be featured on the sponsee's social media channels, website, podcast and more.
Event branding: The sponsor's branding may appear alongside the event name and logo, perhaps with the words 'sponsored by'. Sometimes, the sponsee is incorporated in the name of the event itself, like with the 'Virgin London Marathon.'
Hosting sessions: Depending on the format of the event, there may be opportunities for sponsors to speak directly to the attendees, perhaps by running a talk, participating in a panel discussion or even manning an information stand where attendees can find out more about the sponsor.
TV sponsorship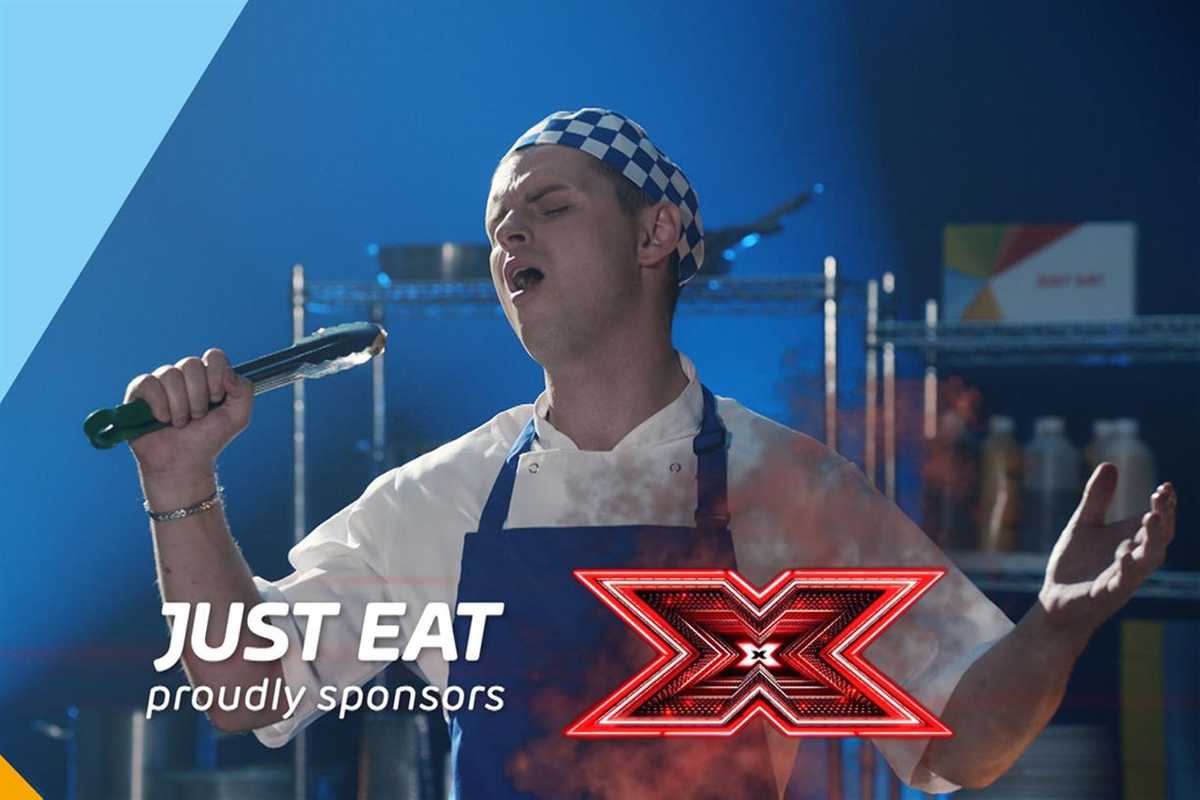 TV sponsorship is an effective way for brands to get their names in front of a larger audience. Chances are you've probably heard the words 'sponsored by…' before many of your favourite TV programmes!
If we look at Channel 4 alone, you'll find MoneySuperMarket sponsoring films, Hillarys sponsoring homes and Mini sponsoring adventures. And that's just the tip of the iceberg!
Depending on the channel, brands could choose to align themselves with:
Single programmes
Strands of programming
Day-parts
Genres
Whole channels
More and more, brands are moving beyond simply aligning themselves with one-off programmes. Instead, they might partner with broadcasters more closely to get exposure on-air, in marketing surrounding the programme, in branded promo trails, on the programme website, in a competition led by the broadcaster and much much more.
These kinds of sponsorship opportunities can be combined with other similar types of strategic partnerships, such as product placement.
Of course, TV isn't the only kind of broadcasting that offers sponsorship opportunities – brands can also team up with radio stations, podcasts or even YouTube channels to offer and benefit from sponsorship. In this way, opportunities aren't limited to those big national or international brands. By partnering with local radio stations or niche podcast creators, smaller brands can also utilise sponsorship to great effect.
To see a selection of brands that have nailed sponsorship, check out our top sponsorship marketing examples.
Great! What are the advantages of sponsorship?
Just like with any kind of partnership, sponsorship marketing brings some key benefits to each of the partner brands (when it's done well!).
For the sponsor
Brand awareness: Sponsorship offers brands the chance to get in front of new (and often, large!) audiences.
Reputation: By aligning themselves with something that their audience really cares about, such as a sports team or TV programme, brands can improve their reputation.
Brand positioning: Brands can use sponsorship to reach specific demographics, in the same way as Red Bull was able to get the attention of a sporting audience by sponsoring sports events and athletes.
For the sponsee
Financing: Sponsorship helps to offset the cost of carrying out the sponsee's activity, whether it's holding an event or staging a sports game.
Expertise: In the case of in-kind or media sponsors, the sponsee gets exclusive access to a brand's network and expertise.
Authority: Getting a household name as a sponsor can help to lend a sponsee's activity legitimacy.
And there must be some disadvantages?
True, sponsorship's not all sunshine and roses. If brands aren't in it for the right reasons, there can be a number of pain points.
For the sponsor
Hard to measure: Sponsorship marketing can be hard to track and measure, particularly when activities take place offline.
Passive: Usually, sponsorship is fairly passive, without many opportunities to give audiences a CTA. This makes it better suited to gaining brand awareness than hitting sales targets.
In high demand: The biggest sponsorship opportunities can be competitive, making them hard (and expensive!) to access. However, don't underestimate the power of sponsorship in smaller, less competitive niches, such as local opportunities.
For the sponsee
Balancing needs: Sponsees can find it hard to cater to the needs of both the sponsor and the audience. For example, a sponsor may want airtime, but the audience may not enjoy having to listen to an hour-long pitch!
Hang on: what is the difference between sponsorship and partnership?
As far as we're concerned, sponsorship is a type of partnership. After all, it involves two brands collaborating to bring benefit to them both.
However, it's certainly not always the most collaborative type of partnership there is – especially when we're talking about cash sponsorship, which can be transactional. Often, the sponsee will sell promotional spots to sponsors for a set fee, which is really no different from a traditional advertising deal!
And just look at the 'sponsored content' that you can find on many publishers' websites. There's usually not much to differentiate these from traditional advertorials (check out our guide to content partnerships for more).
That said, let's not forget the scope that sponsorship marketing has – especially when it comes to in-kind and media sponsorship, where no money actually changes hands. Instead, the sponsor and the sponsee have to focus on using their individual skills and talents to benefit one another. If that's not a strategic partnership, then we don't know what is!
--
At the end of the day, there's no denying that sponsorship marketing is a lot harder to measure than other partnership types, and isn't the best-suited to getting across targeted sales messages. But if you're in it for the right reasons, it's a powerful tool for getting in front of new audiences, increasing brand awareness and providing a boost to brand reputation.
If you're looking for sponsorship opportunities, or any other kind of partnership, remember to book a demo with Breezy to see how our partner search engine can make your life so much easier. All you have to do is give us some info to guide our search – like your competitors and keywords – and then we'll do the hard work of finding you partner prospects, so you don't have to!
Imogen Beech
Imogen is a copywriter and content writer with over two years' experience writing about the exciting world of strategic partnerships, as well as running her own business. She loves learning about new topics as she writes, and has enjoyed penning articles on industries ranging from mortgages to events, theatre to home improvements and everything in between.
View more by Imogen Beech