How to leverage seasonality for your business with seasonal partnerships
Publication date

Author

Imogen Beech

Reading time

7 minute read
No matter what kind of business you run, the chances are your sales predictably go up or down at specific times of the year. If your business is B2B, you might notice that August is a particularly quiet month as all your contacts are on holiday. Or, if you're a clothing brand, you might see a surge in sales when you launch new collections each season.
Seasonal partnerships are all about leveraging seasonality to boost your income during those busy times of the year and encourage more sales during those quieter ones. Here, we'll cover some top tips about forming seasonal partnerships that will help you to grow your brand. But first...
What is seasonality?
Seasonality refers to trends that take place predictably at given times of the year. This could be the arrival of new seasons but mostly it refers to specific events and holidays, like Christmas, Black Friday or Halloween.
Some of these trends might occur all over the world, but others could be unique to specific countries – like Thanksgiving in America – or to specific groups of people – like half-term for families.
As a business, being aware of these trends will allow you to predict what your audience is going to be interested in at given times of the year, and to create content, products or events that appeal to those interests. By leveraging seasonality in your marketing, you'll be well-placed to create a buzz around your business, increasing sales and brand awareness.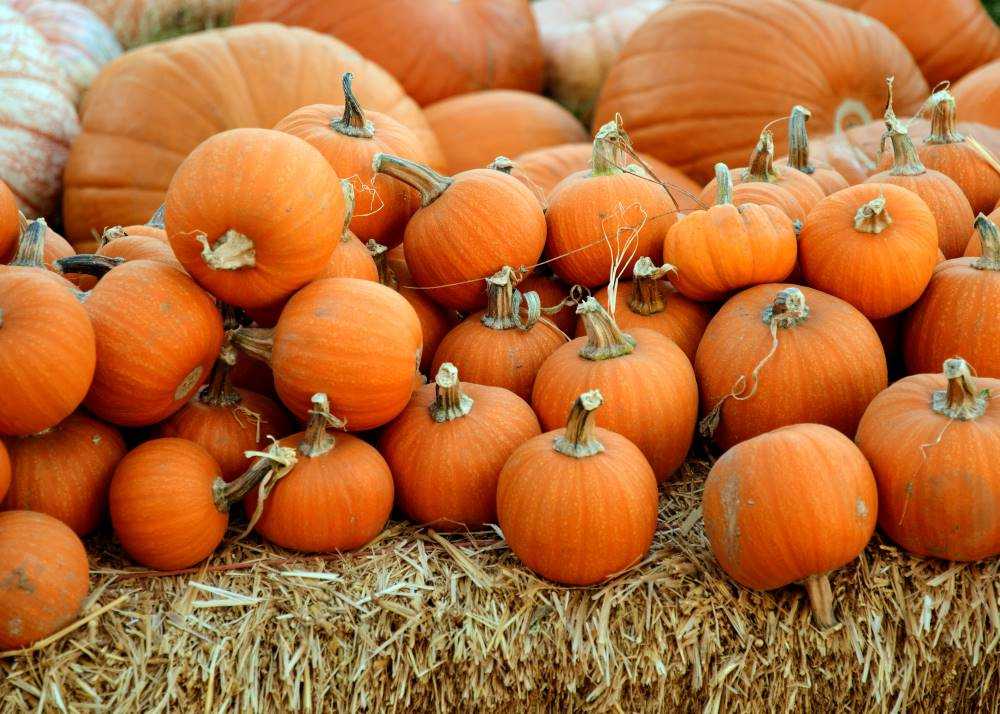 Where do seasonal partnerships come into it?
Okay, so partnerships aren't a requirement if you're looking to leverage seasonality for your business. But they're a fantastic tool that will help you to create that all-important impact around your seasonal marketing campaigns.
Seasonal partnerships are all about businesses working together to create and take advantage of seasonal opportunities. By teaming up, businesses can fill a gap in their offerings to give their audiences something even more unique and exciting than they could alone.
For instance, food delivery app, Deliveroo, and frozen yoghurt brand, Snog, teamed up on Valentine's Day 2019 to create a new product called Oyster Fro-Yo. The seasonal product partnership saw Snog's frozen yoghurt combined with freshly caught oysters to form a unique aphrodisiac, while the product was available to order exclusively on Deliveroo.
In a similar (but rather different!) vein, Hampton Court Palace regularly hosts the Terrible Tudors from Horrible Histories during May half-term holidays. This co-branded event is a great way to make Hampton Court Palace the go-to destination for families during the school break. For more seasonal partnership examples, read our dedicated blog with our top picks.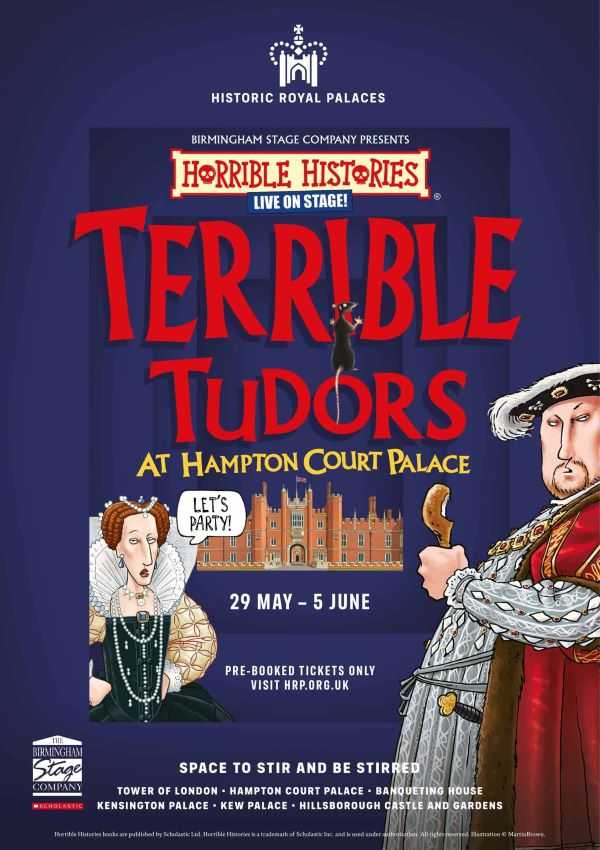 Seasonal partnership tips
Of course, the kinds of seasonal partnerships that are right for you and your brand will vary depending on a number of factors. So, let's look at some tips for forming seasonal partnerships that truly work for your business.
1. Get to know your customers
Probably the most important consideration when it comes to forming seasonal partnerships is your customers. Remember that seasonality is all about predicting trends that your audience will be immersed in at a given time of the year. So, you'll need to truly make an effort to understand what's important to your customers.
For example, while some events, like Christmas and Easter, are widely celebrated in largely Christian countries, partnerships centred around Holi, Eid or Hanukkah could be much more relevant depending on your target market.
Similarly, while some events are widely known and celebrated, others will be much more niche. One such event is cuffing season, described in the Urban Dictionary as those colder months during which people who would normally rather be single find themselves wanting someone to snuggle up with. This could be a great opportunity for fun marketing campaigns and partnerships if you're targeting young singles, but not so much if your business is aimed at families.
Ultimately, when you come to create your seasonal partnership strategy, you'll need to scour your calendar for events and holidays that are really going to resonate with your audience. These dates should be the focus of any seasonal partnerships that you form.
2. Look to diversify
Seasonal partnerships are a great way to diversify your business, particularly if you run a seasonal business that brings in the majority of its income at one or two specific times of the year.
For instance, if you run a campsite, the likelihood is that most of your income is made over summer. Or, if you sell Christmas hampers, it makes sense that your sales will exclusively come in over the Christmas period.
By collaborating with a partner who can help you to expand your offering, you could diversify your business and appeal to customers at other times of the year, helping you to create a more consistent income.
Let's return to our campsite example. By teaming up with other local businesses, you could host seasonal events to bring people to your campsite off-season. For instance, you could partner with a local brewery to host a beer festival over Oktoberfest. Or, you could team up with a theatre company or tour guide to offer ghost walks over Halloween.
Similarly, let's go back to our Christmas hamper example. By partnering with wedding suppliers, you could expand your business to create wedding hampers. As weddings typically take place over the summer months, this would allow you to bring in an income outside of your typical season.
As you can see, by diversifying your business with the help of a partner (or two!), you'll be able to leverage other yearly trends to bring in a consistent income throughout the year.
3. Consider your objectives
We know, we know, we said that the goal of seasonal partnerships is to leverage seasonality. But in reality, it helps to be more specific.
What exactly do you want to achieve from leveraging seasonality? Are you hoping to use a seasonal partnership to increase brand awareness? Reach new audiences? Boost sales?
Being specific about what you're hoping to achieve will determine the whole way you approach your partnership, from what type of strategic partnership you embark on to which partners you decide to work with.
Seasonal partnerships can cover the whole spectrum of strategic partnership types. When you're choosing which type of partnership will best suit your business, it's important to let your goals lead the way.
For instance, if you're hoping to boost sales, you might put together a strategy centred around Black Friday affiliate marketing. Or, if your goal is to raise brand awareness, you might choose to embark on a humorous product partnership to get some press attention over a big holiday, like Valentine's Day – in a similar vein to the Snog and Deliveroo partnership we mentioned earlier.
Read our piece on the 14 types of strategic partnerships for a clear idea of the different partnership types available and the unique benefits they can bring to your brand.
4. Find partners that fill a gap for you
When you're hunting for the right seasonal partner for you, you'll need to consider how that partner is going to help you achieve your objectives – what can they bring to the table that you can't?
If you're hoping to create a new seasonal product, perhaps you're looking for a partner who could help you to fill a gap in your technology. Or, if you're hoping to increase brand awareness and reach new audiences, perhaps you're looking for a partner whose reputation and loyal customers you can leverage.
Let's go back to Deliveroo and Snog's partnership for Valentine's Day. By teaming up with Snog, Deliveroo was able to fill a gap in its technology (Deliveroo doesn't make yoghurt after all!) with a brand that has gained a reputation for creating a quality product. Meanwhile, Snog benefited from a rush of orders over Valentine's Day, as the new product was publicised and put front and centre on Deliveroo's platforms. Both partners also benefited from the publicity gained from creating such a unique product.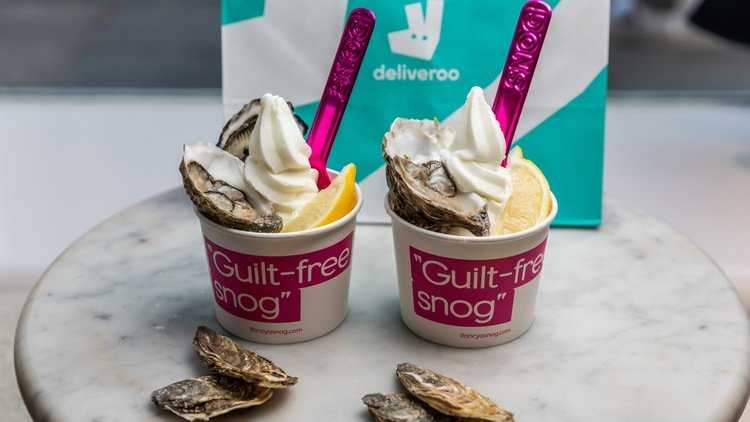 At the same time, it's important to ensure that any partners you're considering partnering with complement your business. This is as much about ensuring that they share your values and your customers' values as it is about making sure they can fill a gap for you.
For instance, if sustainability is a big part of your brand ethos, you'll want to ensure that any seasonal partners you collaborate with are environmentally friendly – otherwise, you'll quickly lose your audience's trust, no matter how impactful your partnership seems to be. Our guide to creating strategic partnerships that work for your brand has a ton more advice on finding the right fit.
5. Put together an agreement
You might think that a seasonal partnership doesn't warrant an agreement – after all, your partnership is only going to last for a short period of time, so how much can really go wrong, right?! Wrong!
We'd always recommend putting together a thorough agreement when you're negotiating a seasonal partnership – no matter how short-lived that partnership might be. An agreement isn't just about protecting yourself and your business, it's also about ensuring that everybody understands what their role is in the partnership.
An agreement should lay out exactly how long your partnership will last, what the goals are, who is responsible for what and any resources that will be invested by either partner. By formalising these expectations, you'll make sure that everybody is on the same page and will therefore ensure that the partnership is as effective as possible (our article on why partnerships fail has more).
You could also include a get-out clause that outlines what should happen if either partner wants to leave the agreement, as well as information about how the agreement could be extended if the partnership goes particularly well. Which brings us onto...
6. Debrief
Once your seasonal marketing campaign is over, it's important that you analyse how it performed, both internally and together with your partner. What worked? What didn't? What could have been done differently?
This will allow you to learn from your joint activities so that you can apply these lessons to future seasonal partnerships and make them even more successful.
If the partnership worked well, this is also a good opportunity to discuss how you might continue to work together in the future. Could the partnership be extended? Or might there be more opportunities to collaborate on new seasonal projects later in the year?
Of course, you don't want to end up partnering with the same organisation every season, as this would reduce the impact of your seasonal partnerships. However, if your partnership is bringing in income or has made you realise that there's a gap in the market you could continue to fill together, it makes sense to consider how you can leverage that demand for the benefit of you both. Perhaps a long-term strategic partnership is on the cards!
--
Whatever time of the year it is, there's sure to be a big event around the corner. Whether it's Black Friday, Halloween, Christmas or Valentine's Day, consider how you can leverage that buzz to create an impactful seasonal marketing campaign, with the help of a seasonal partnership (or two!).
You might be hoping to boost sales, diversify your business or increase brand awareness. Either way, leveraging seasonality is just too good an opportunity to miss!
Looking for brands you could team up with on a seasonal partnership? Then remember to sign up with Breezy. We'll help you to uncover thousands of hidden partner prospects so that you can fill a gap in your offering and reap the benefits of teamwork.