5 totally awesome seasonal partnership examples
Publication date

Author

Imogen Beech

Reading time

5 minute read
Whether you're looking to leverage the magic of Christmas, the romance of Valentine's Day, the chaos of half-term or the purchasing frenzy of Black Friday, a seasonal partnership is a trick you'll want to have up your sleeve.
Seasonality is all about predicting what your audience is going to be interested in at a given time of year so that you can use this info to boost your business. But two heads are better than one. And by partnering up to appeal to those interests, you'll be able to take your seasonal marketing campaigns to the next level, creating something you just couldn't alone.
Here, we'll look at 5 totally awesome seasonal partnership examples to give you some all-important inspiration.
1. Deliveroo and Snog: Valentine's Day
Valentine's Day feels like the perfect opportunity to up the romance with an aphrodisiac. And that's exactly what Deliveroo and Snog capitalised on when they teamed up on a product partnership for Valentine's Day 2019.
The partners combined Snog's famous frozen yoghurt with freshly caught oysters to create a unique aphrodisiac. For two days only, Brits could order the so-called Oyster Fro-Yo to enjoy at home from Snog, exclusively on Deliveroo.
Whether the unique concoction (which contained six oysters) tasted any good is anyone's bet. But it certainly turned heads and we bet that was the partners' first goal here. Not only did they create a buzz through stirring up a humorous seasonal snack, but these two big brands would have also been able to leverage one another's reputations to tap into new markets.
At £19.99, it didn't come cheap. But can you really put a price on the food of love, made famous by the notorious Casanova?! We thought not.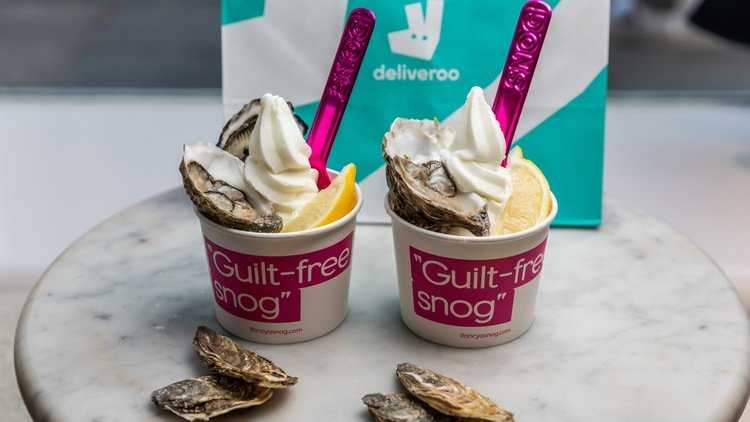 2. UNICEF and Vivendi: Christmas
You might not have heard of the media group Vivendi, but we bet you've heard of one of their brands – Paddington! And no, we're not talking about the train station, but rather about everyone's favourite talking bear!
UNICEF and Vivendi regularly embark on a seasonal marketing campaign that involves selling Paddington-branded advent calendars at Christmastime. However, these aren't just any advent calendars. Instead of chocolate behind each window, the calendar reveals 24 life-changing gifts for children around the world, such as school supplies, vaccines, blankets and more. It's a great way to leverage a Christmas tradition to raise money for a very important cause.
As a children's charity, it's hard to think of a better advocate for UNICEF than Paddington Bear. So, you won't be surprised to hear that this seasonal marketing campaign is just one part of a larger charity partnership that's been in operation since 2017.
Some more of the pair's activities include Paddington's Parcels (a scheme that encourages people to send parcels full of presents to children in danger), Paddington's Postcards (a monthly postcard from Paddington in return for a regular gift to UNICEF) and activities centred around World Children's Day. So far, the partnership has raised £2 million for children around the world and has brought Paddington's lessons of giving and kindness to countless others.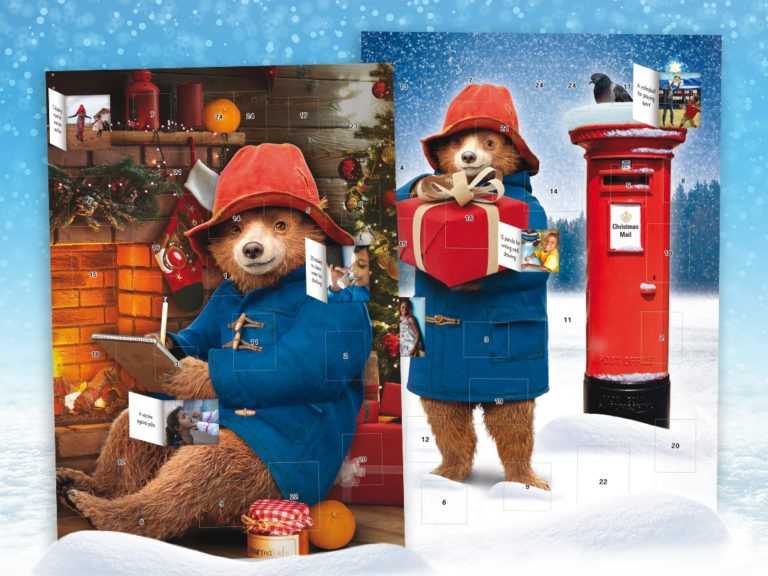 3. Hampton Court Palace and the Terrible Tudors: Half-term
During May half-term holidays, Hampton Court Palace regularly hosts the Terrible Tudors from Horrible Histories in a performance by The Birmingham Stage Company. As the home of Henry VIII and the Tudor dynasty, the partnership seems more than a little appropriate! But it's also a very clever way of leveraging seasonality.
Half-term is a time of year where families everywhere are desperately looking for activities to keep their children entertained. By hosting the Terrible Tudors, who became famous thanks to the series on CBBC, Hampton Court Palace is able to tailor its offering specifically to children – making it the go-to destination during the May half-term.
Families get to enjoy a one-hour performance that's both hilarious and educational. Then, they can walk in the footsteps of the characters themselves as they explore the Great Hall and historic kitchens, or enjoy the playground built on the site of Henry VIII's jousting area. By bringing together the best of what they both offer, the Terrible Tudors and Hampton Court Palace have all the perfect ingredients for a truly historical half-term activity!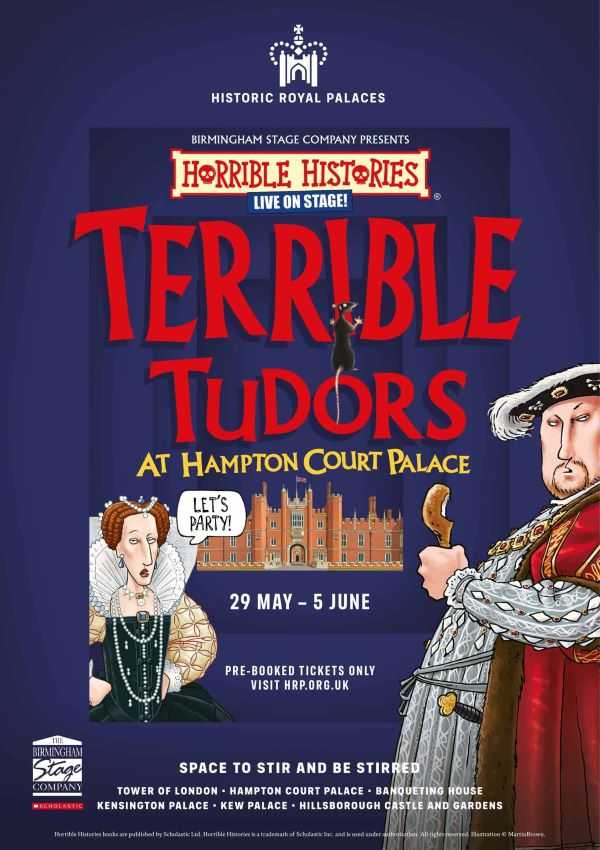 4. Williams Sonoma and Streeteasy: Christmas
Leading retailer of kitchen products, Williams Sonoma, and New York City real-estate marketplace, Streeteasy, embarked on a scrumptious seasonal partnership during Christmas 2018. They commissioned an award-winning gingerbread architect to build a scaled replica of the NYC skyline – entirely from gingerbread!
An impressive take on the Christmas tradition of building a gingerbread house, the creation featured many iconic NYC landmarks, including the Empire State Building, Chrysler Building and Statue of Liberty. It stood at over six feet tall, weighed over 300 pounds and took more than two months to make, according to Business Wire! The hefty finished product was available to view by members of the public at Williams Sonoma's Columbus Circle store.
The partnership brought together Williams Sonoma's love of connecting people over food and Streeteasy's passion for NYC real estate. Their Christmassy creation not only served to increase footfall to Williams Sonoma's store, but it also helped the partners to increase brand awareness. The partners asked visitors to share their photos on social media, tagging the two brands and using the hashtag #GingerbreadCity.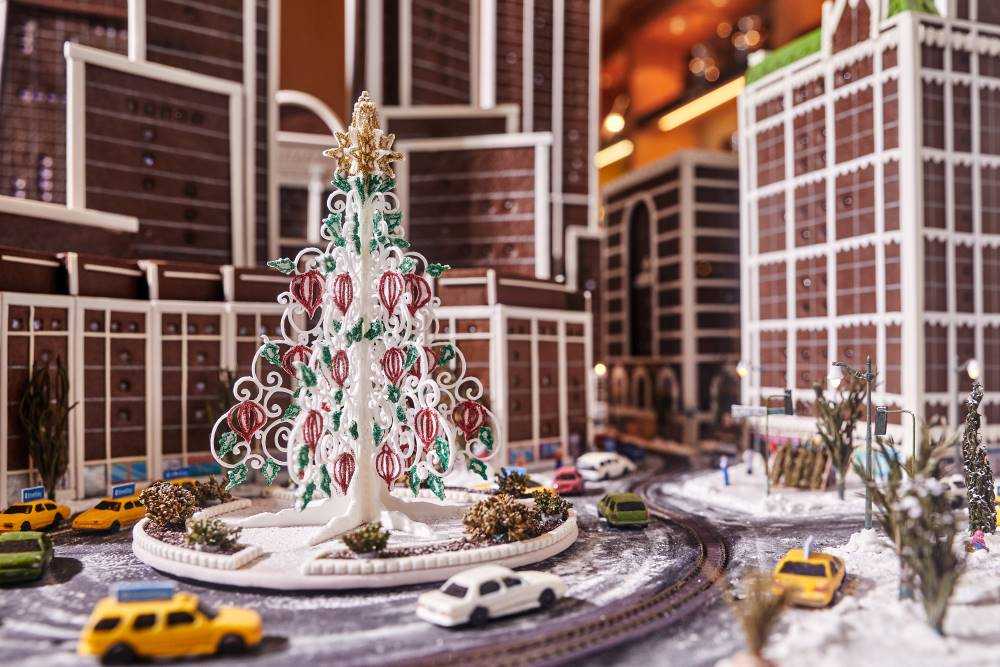 5. British Gas, Mando, Spark Lab and Centrica XR Solutions: Easter
During Eastertime 2019, British Gas partnered with Mando (a rewards solutions company), as well as Spark Lab and Centrica XR (a team dedicated to promoting immersive technologies), to promote their incentive programme, British Gas Rewards.
By partnering with experts in immersive technologies, British Gas was able to create a unique augmented reality experience for Rewards customers – to their knowledge, the world's first-ever loyalty reward experience using augmented reality!
Accessed online, the family-friendly game allowed customers to interact with Wilbur the Penguin (the British Gas mascot at the time) and help him find Easter eggs. In doing so, participants had the chance to win millions of prizes, from Amazon Echos to Sky store vouchers and passes for Merlin theme parks.
British Gas' seasonal partnership with Mando, Spark Lab and Centrica XR Solutions allowed it to say thank you to its most loyal customers, further helping to incentivise loyalty. But it also enabled it to promote its loyalty program and its longstanding incentive marketing partnerships more widely. In fact, in an interview with The Wise Marketer, Catherine Lodwidge (British Gas' Loyalty Marketing Lead) revealed that 'the number of active members jumped considerably during the game and this has sustained after it' – showing that rewarding loyalty really does pay!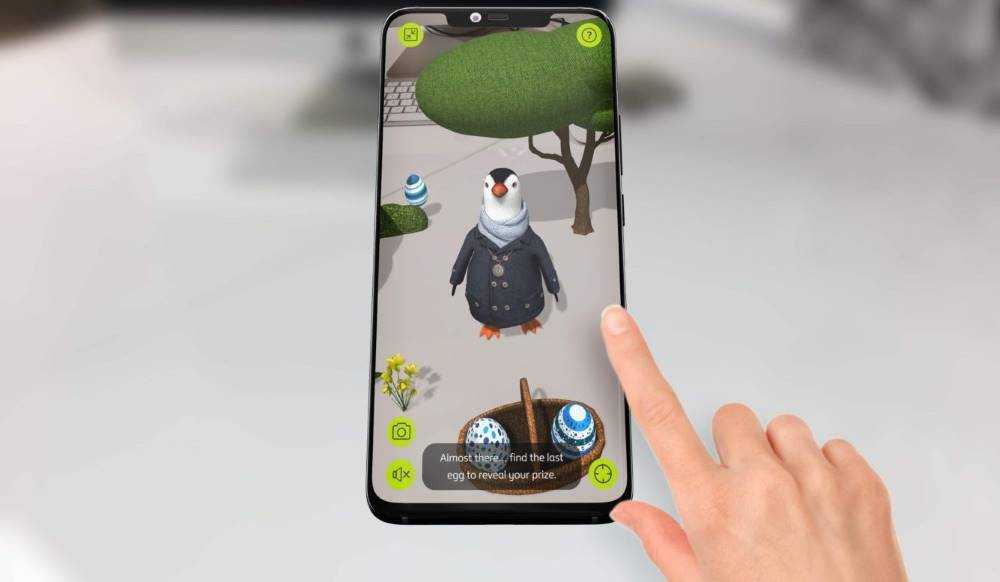 --
As you can see, there's a whole host of seasonal partnership examples that you can take inspiration from when you're planning your own. And, although they're wildly different, they all take skills from both partner brands to create a brilliant seasonal marketing campaign that neither brand could achieve alone.
Looking for a partner to launch a standout seasonal marketing campaign with? Then sign up to Breezy. We'll help you find hundreds of relevant Prospects (way!) more quickly and easily.