Think back to the last movie or TV programme you watched. Did you spot any product placements? How about in the last song you listened to? Or in that PS4 game you played the other day?
Whether you notice it or not, product placement is taking place all around you, all the time. In fact, 75% of broadcast-network shows feature placements of some kind (according to Priceconomics). And just last year, a whopping $20.6 billion was spent on product placement globally (according to PQ Media).
Read on to reveal the best product placement examples out there. And don't forget to check out our complete guide to product placement to understand more about this amazing type of strategic partnership.
Product placement in movies
1. Toy Story and Etch-A-Sketch
Thanks to its inclusion in the Toy Story franchise, Etch-A-Sketch experienced a whopping 4,000% increase in sales! If that's not a lucrative partnership, we don't know what is. But as if that wasn't enough of a claim to fame, it's by no means the only toy that Toy Story has helped to sell...
Sales of Mr Potato Head also increased by 800% after the original Toy Story release, prompting the manufacturers to alter the product to make it look more similar to the character in the film. And the franchise even put Slinky Dog's manufacturer, which had ceased trading, back into business after it was inundated with 20,000 new orders!
2. E.T. and Reese's Pieces
Hershey's saw a 65% increase in profits after its Reese's Pieces were used to lure E.T. down to earth in the film. The brand agreed to spend $1 million promoting the movie in order to get landed with the spot. But things could have turned out very differently...
Director Steven Spielberg originally wanted to fill the spot with the better-known M&Ms. But after Mars rejected the offer, Hershey's was approached. Clearly, Mars had no idea that E.T. would end up being one of the highest-grossing films of all time!
3. GoldenEye and BMW Z3
James Bond was once known for his love of Aston Martins (or at least, that's what he drove in the films). Until that is, BMW paid $3 million to make the BMW Z3 Bond's car of choice in 1995's GoldenEye.
It could have been a risky move because if the film had been delayed by just a few months, BMW would have been stuck advertising the previous year's model. But instead, the deal paid off perfectly. Within the first month of the film's release, 9,000 orders came in, totalling $240 million in advance sales alone.
4. Austin Powers in Goldmember and the Jaguar XK8
In this self-parody of the Austin Powers series, Austin Powers drives a 'Shaguar' (in other words, a Jaguar XK8). The product placement almost doubled sales of the car.
But this wasn't the only vehicle featured in the movie, which also saw Michael Caine drive BMW's new Mini Cooper. At the same time, Starbucks, Pepsi and Heineken all had their own prominent product placement spots, alongside smaller product placements for Doritos, Subway, Applemac, AOL, Taco Bell and Nokia. Altogether, the film totalled $70 million of promotion.
5. Fight Club and Oliver Peoples
Over 75 brands have product placement spots in Fight Club, including Ford and Starbucks. But eyewear brand Oliver Peoples has the most screen time (4 and ¾ minutes) and appears consistently through the movie with three of its models on show.
In the film, Brad Pitt (playing Tyler Durden) wears a striking pair of red sunglasses. In fact, they're so recognisable that the brand didn't even need its logo visible to gain from the product placement. It made nearly $900,000 from the spot in 1999 and just under $16 million to date.
6. Spider-Man: Far From Home and United Airlines
Spider-Man is no stranger to product placement. But one of our favourite examples has to be United Airlines' partnership with Spider-Man: Far From Home in 2019. Not only does Peter Parker start his journey on a United Airlines plane, but a United Airlines employee also features in the film (you'll never believe it, but this employee's name was actually Peter Parker. No jokes).
Alongside the placement, the airline partnered with the movie to showcase Spider-Man in their in-flight safety video. Although United Airlines refused to disclose how much they paid for the spot, it's worth noting that the film broke a Sony record, bringing in $185 million in ticket sales in just the first 6 days after it was released. So, it's safe to assume the airline raked in a lot!
Product placement in TV shows
7. Stranger Things and Eggo
Before Eggo was featured on Stranger Things, sales of the frozen waffles were in decline. But after the show's lead character was shown to have a particularly strong love for them, sales rocketed by 14% in 2017 and 9.4% in 2018.
Although the brand didn't pay to have Eggo included, they certainly made the most of it (and who can blame them?!). In summer 2019, they even ran retro ads that matched the show's 1980s theme, in the lead-up to its third season.
8. Love Island and Missguided
In 2018, online fashion brand Missguided partnered with Love Island to style the reality TV show's contestants over the course of its eight-week run. This was the most thoroughly integrated fashion partnership seen on British TV, earning the pair a Campaign Media award.
Missguided sales increased by 40% as a result of the partnership, with items worn by the show's most-liked contestants regularly gaining a boost of 300-500%. In fact, during the course of the series, 18% of Missguided's sales came from items featured in the programme.
9. Friends and Pottery Barn
In season six of Friends, Rachel buys a new apothecary table from Pottery Barn but then tells her roommate, Phoebe, that she found it at a flea market. Not only does Ross state, flabbergasted, 'She hates Pottery Barn?!', but by the end of the episode, Phoebe has been thoroughly won over.
Surprisingly enough, Pottery Barn didn't actually pay for the product placement – they just donated the table! They've described it as 'the gift that keeps on giving', as apparently phones still 'light up with catalogue requests every time [the episode] airs.'
10. Community and KFC
KFC's partnership with NBC's Community is testament to the fact that product placement partnerships don't have to be one-off publicity stunts. KFC is mentioned throughout the entirety of the series, with the characters often sharing the food over their study room table.
The partnership was initially free, but one particular episode in 2010 saw the writers insert a large number of references to the fast-food chain. At this point, NBC decided to approach KFC to work out a larger, paid deal. The episode in question placed the cast in a spaceship simulator sponsored by the brand. In a witty move, one of the characters considers handing out KFC sandwiches to reporters, but decides not to in case the press mistakes them for product placement!
11. Sex and the City and Manolo Blahnik
It's hard to think of Sex and the City without thinking of Carrie Bradshaw's obsession with Manolo Blahnik. Not only are his shoes mentioned by name in 16 episodes, but a custom-designed pair even pop up in The Sex and the City Movie as the object with which Carrie's boyfriend proposes to her (in place of a diamond ring!).
Thanks to the Spanish designer's prominence in the TV show, he became a household name. But he's not the only one to rise to prominence thanks to Carrie Bradshaw. She also helped to popularise Jimmy Choo and Magnolia Bakery. In fact, when Carrie Bradshaw ate a Magnolia cupcake, there was only one store. Now, there are 19 across six different countries!
12. Big Brother and IKEA
Big Brother isn't just a popular TV series in the UK. It's also got versions all over the world, including in Israel. So, it's no surprise that IKEA was keen to get involved.
In 2016, the furniture brand signed a deal with the Israeli version of the show, agreeing that its furniture would be unpackaged and assembled by the contestants when they first entered the house. Not only did the collaboration see 200,000 people taking a virtual tour of the Big Brother house on IKEA's website, but it also increased sales by 13%. All in a day's work(!).
Product placement in music
13. Chris Brown's Forever and Wrigley's Doublemint gum
Did anything seem strange to you about the chorus in Chris Brown's top 10 hit, Forever? Let us help you out: the chorus actually contains a chewing gum jingle, 'Double your pleasure / Double your fun and dance.'
According to Wrigley, this was all a clever ploy to familiarise consumers with the brand before they released a commercial jingle with the same tune, also performed by Chris Brown. Although Wrigley refused to disclose how much it paid for the opportunity, the fact that the brand didn't reveal its plans until almost a year after the song's release shows just how flawlessly executed the whole thing was.
14. Ariana Grande's Break Free and Beats
In Ariana Grande's music video for Break Free, she can be seen kissing a weird elephant-like creature over a Beats Pill speaker – presumably because music and love go hand in hand...? This is just one example of over 40 music videos that feature product placements for Beats (or at least, that's how many have been listed out by Complex).
Although Dr. Dre hasn't disclosed how much the company forks out on product placement for Beats (it's almost a dirty word in the music industry and usually takes place behind closed doors), these kinds of partnerships are central to the brand's marketing strategy. The Beats Pill even managed to crop up at the MTV Video Music Awards!
15. Busta Rhymes' Pass the Courvoisier and Courvoisier
When it comes to product placement in music, it's not always about the brand seeking out opportunities from the artist. Product placement can also be a great way for artists to attract the attention and financial support of big brands – as Busta Rhymes demonstrated with his single Pass the Courvoisier.
According to Busta Rhymes' management, his mention of the cognac brand was just an artistic choice. But after the song helped contribute to a double-digit increase in sales of the liquor, the brand reached out to Busta Rhymes' management company to work out a bigger promotional deal.
Product placement in gaming
16. Fortnite and Nike
With around 250 million registered players, it's no surprise that brands want in on Fortnite's success. In 2019, Nike's Jordan brand teamed up with the video game to offer players limited edition 'skins' (downloadable character variants), featuring the brand's signature sneakers.
While the ins and outs of the deal are largely unclear (did the partners split the revenue generated from selling the skins??) one thing's for sure: by replicating the exclusivity of a real-life 'sneaker drop' in the virtual realm, the sportswear brand reached a ton of young consumers and Fortnite was able to generate $203 million in digital revenue that month alone.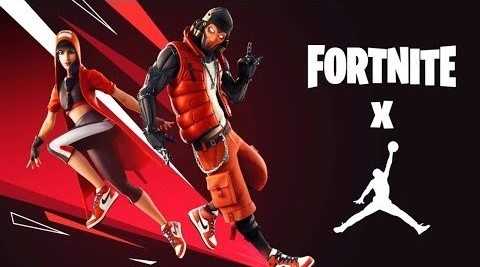 17. Uncharted 3 and Subway
When you think of the Uncharted games, most of us would picture jungles and temples. But a promotion for Uncharted 3 might also have left you thinking of something quite different… Subway! The 'Subway taste for adventure' partnership saw Subway selling Uncharted themed cups that would allow consumers to access the multiplayer mode of Uncharted 3 weeks before its release – for free!
In the game, players could unlock Subway themed items, like caps and shirts, by picking up Subway treasures. We couldn't find any stats to demonstrate how many people took part, but a quick Google will show you just how much publicity the partnership gained. You'd think that would be worth it alone!
18. Burnout Paradise and Obama's presidential campaign
Product placement and politics aren't usually known for going hand in hand. But in 2008, Barack Obama's team signed a deal that placed Obama campaign posters on billboards within the racing game Burnout Paradise.
The Guardian reports that John McCain was also approached with a similar deal but rejected the offer. Whether the billboards flying past in this infamously fast racing game had anything to do with Barack Obama's success is uncertain. But we can't help thinking that McCain might rethink his decision now if given the chance!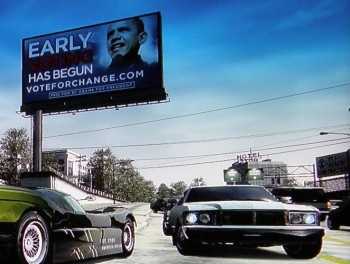 --
So, next time you've got your feet up and you're watching the telly (or listening to music or playing your favourite video games), remember to keep your eyes peeled. How many brands are they plugging? Has it worked?
If you're ready to follow in these brands' footsteps and form some of your own partnerships, just book a demo for Breezy. Who knows, you could even end up being the next lucky brand that increases its revenue by 4,000% (no guarantees though!).
Imogen Beech
Imogen is a copywriter and content writer with over two years' experience writing about the exciting world of strategic partnerships, as well as running her own business. She loves learning about new topics as she writes, and has enjoyed penning articles on industries ranging from mortgages to events, theatre to home improvements and everything in between.
View more by Imogen Beech