Wondering what's been going down in the world of partnerships this September? Well, you're in luck!
In this second instalment of our monthly strategic partnership news roundup, we'll introduce you to some groundbreaking partnerships and industry updates to have emerged during the month of September. From Uber Eats nabbing one of Deliveroo's partners to Volvo helping the Eden Project to reduce carbon emissions, here are our top picks.
Homes England creates 31 new strategic partnerships to deliver affordable housing
Homes England has revealed the names of 35 new partners who will be working with the organisation through 31 strategic partnerships. These partners will collectively deliver 90,000 affordable homes, funded through grants.
Up until now, Homes England only allowed housing associations to access the strategic partnership funding, but this marks the first time that it's opened up its criteria to allow councils and for-profit organisations to apply. Four for-profit providers, including Legal & General and McCarthy Stone, will receive a share of the funding. Altogether, the new strategic partners will access nearly £5.2 billion through the Affordable Homes Programme (AHP).
Learn more at Inside Housing.
Relevant partnership types: Outsourcing, distribution marketing partnerships, product partnerships.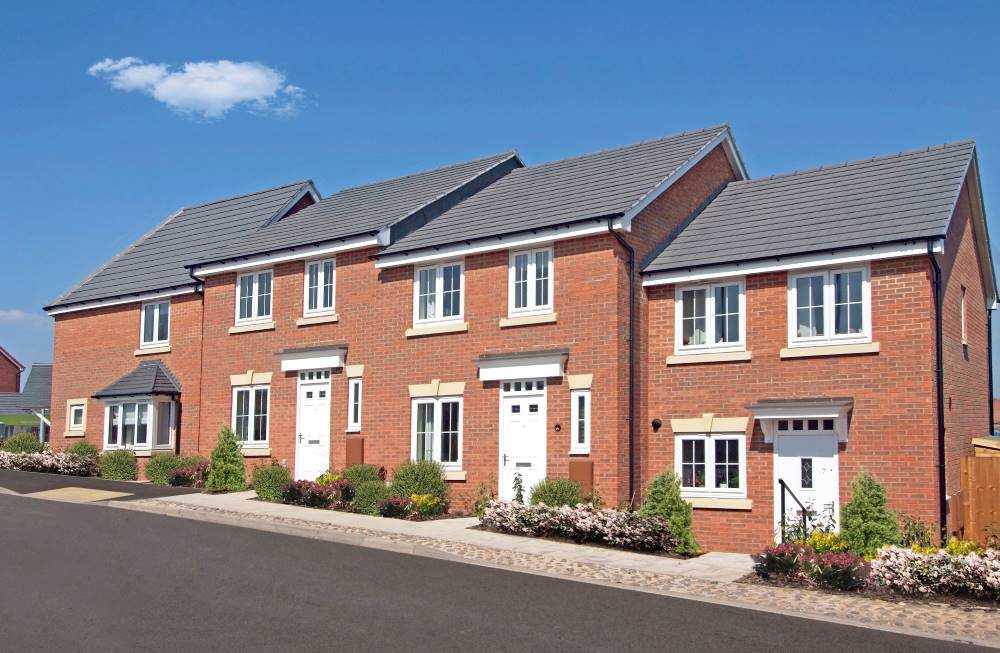 Sky and BBC extend their long-term strategic partnership
The BBC and Sky have renewed their long-term strategic partnership which aims to showcase the BBC and its brands, such as BBC iPlayer and BBC Sounds, across Sky TV products.
The deal is part of a wider collaboration that has seen the partners share sports broadcast rights, such as for the Women's Super League. It also supplements an agreement announced at the end of 2019, which would see BBC iPlayer launching on Sky Q and Sky AdSmart tech being explored for targeted trailers for the BBC.
The partners say that the deal reinforces their joint support for the UK creative economy. Both brands share a commitment for investing in UK-made content for UK audiences, and believe the collaboration will give audiences better access to programmes that resonate with UK audiences and where they're from.
Learn more at IBC.
Relevant partnership types: Distribution marketing partnerships.
Volvo and the Eden Project team up to share the benefits of low emission vehicles
Volvo and the Eden Project might sound like a strange combination to you, but the pair have recently launched a new three-year partnership that will see them working together to share the benefits of low emission vehicles. Volvo will become the Official Automotive Partner of the Eden Project and Eden Sessions, a yearly series of music concerts that takes place in front of the charity's Biomes.
As well as acting as the official Presenting Partner of the Eden Sessions, the deal will see Volvo providing a fleet of electric vehicles to help reduce the carbon footprint of hosting the concerts. It's hoped that this will also encourage more people to consider switching to an electric vehicle to help protect the environment.
Volvo set a number of climate goals in 2020 and has become a world leader in sustainability in the car manufacturing industry. Its partnership with the Eden Project, an educational charity that aims to connect people with the natural world, will further help to demonstrate its commitment to the environment.
Learn more at Campaign.
Relevant partnership types: Sponsorship.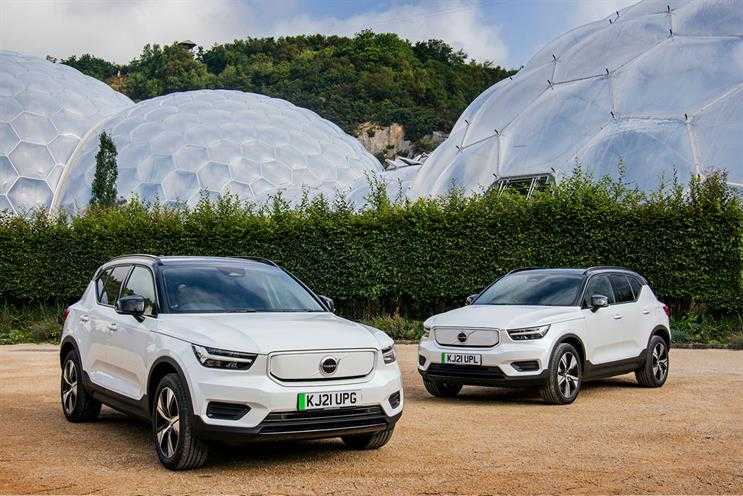 Uber Eats takes Shell partnership from Deliveroo
Until this month, Shell petrol station shops were listed on the Deliveroo platform. But Uber Eats has since 'stepped up its battle' to become Shell's exclusive partner.
Uber Eats customers can now order products from 183 Shell forecourt grocery stores across the UK, with 158 more to follow in the coming months. These include Little Waitrose, Budgens and Jamie Oliver's deli, as well as Shell's own Select branded stores. More than 250 will be able to take orders 24 hours a day.
Products that will be available to customers through the partnership include everything from fresh fruit and veg to cooked food and household essentials. The partnership reflects a growing demand for groceries and essential items on Uber Eats, with 90,000 orders for bananas and over 120,000 orders for loaves of bread made via the app in the last 3 months alone.
Learn more at City AM.
Relevant partnership types: Distribution marketing partnerships.
New Spice Girls series asks how much sponsorship is too much
This month marks the release of a new documentary series about the rise of the Spice Girls, Spice Girls: How Girl Power Changed Britain. You might be thinking 'What's that got to do with strategic partnerships??' and we don't blame you. However, Episode 1 provides an enlightening reminder about the backlash the group received for the number of sponsorship deals they signed.
In one year alone, the Spice Girls signed over 20 sponsorship deals, including deals with Pepsi, Cadbury's, Walkers, Impulse and Polaroid. This resulted in a great deal of criticism from the public and the press, as well as questions about whether their incessant sponsorship marketing and product placement undermined the message of 'girl power' that the group claimed to stand for. The media controversy certainly seemed to contribute to their diminishing international chart positions, raising the question 'How much sponsorship is too much?'
Learn more at Channel 4.
Relevant partnership types: Sponsorship, product placement, influencer marketing (a type of referral marketing).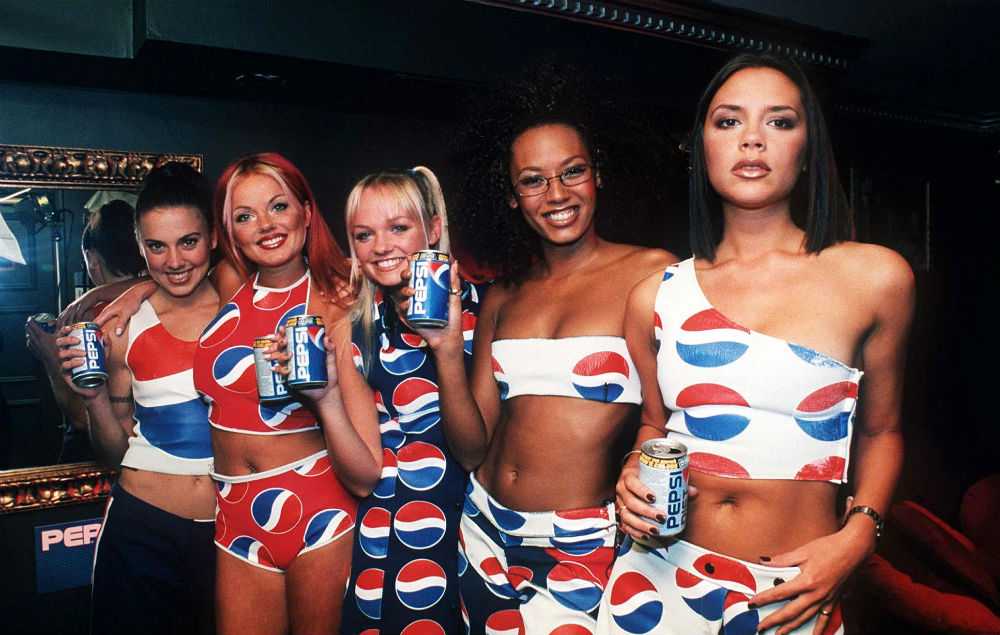 Xbox becomes the official gaming partner of The FA
The FA has announced that Xbox will become the official gaming partner of England's national football teams, across the Lionesses, eLions and the Three Lions. The deal also includes Wembley Stadium and St George's Park.
The message accompanying the partnership's announcement and official trailer is 'When Everyone Plays, We All Win,' airing the partners' shared values around the importance of inclusivity, accessibility and safety in games. Xbox's financial support will allow The FA to continue investing millions of pounds into football at all levels. Meanwhile, Xbox and The FA are able to publicise their joint commitment to inclusivity, helping them to boost the way their brands are perceived by the public.
Learn more at The FA.
Relevant partnership types: Sponsorship, co-branding.
--
There's no doubt that September has been an interesting month when it comes to partnership news! If you missed last month's instalment, you can catch up by reading our August strategic partnership news update. Or, if you're hoping to find strategic partners of your own, just book a demo for Breezy. With a little help from our partner search engine, who knows, you might even make it into our next partnership news roundup!
Imogen Beech
Imogen is a copywriter and content writer with over two years' experience writing about the exciting world of strategic partnerships, as well as running her own business. She loves learning about new topics as she writes, and has enjoyed penning articles on industries ranging from mortgages to events, theatre to home improvements and everything in between.
View more by Imogen Beech