The days are getting longer and the Valentine's Day cards are coming down… which can only mean one thing. It's time we released February's strategic partnership news roundup!
In February, we saw a whole host of new and exciting partnerships come to life. Here's all you need to know to keep your finger on the partnerships pulse.
Ford will join reigning champions Red Bull to return to Formula One
In February, the news was announced that Ford will be joining forces with reigning champions Red Bull, to return to Formula One. It will partner with Red Bull Powertrains, the company that was set up to build engines for Red Bull and its sister team, AlphaTauri, once an existing customer arrangement with Honda expires. 
The partnership, which will kick off in 2026 when the sport enters a new era, will make use of Ford's expertise, unit control software and analytics. 'Red Bull Ford' will provide power units to both Red Bull teams until at least 2030. The news comes as we await details from Honda about its future involvement in the sport, after several teams approached it about a partnership to start in 2026.
Read more at Reuters.
Relevant partnership types: Product partnerships.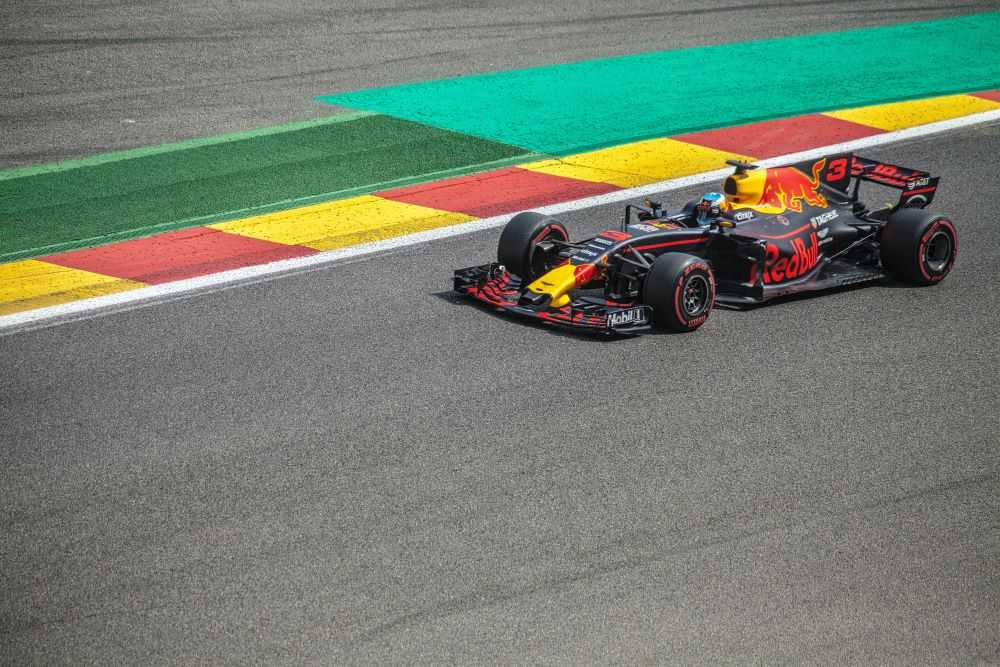 Jaguar Land Rover and Nvidia to open self-driving car centres in Europe
While we're on the subject of cars, another vehicle-related partnership has made it onto our news roundup this month. Jaguar Land Rover agreed a long-term strategic partnership with chipmaker, Nvidia, last year. Now, as part of the collaboration, they will launch three autonomous vehicle hubs in Europe.
The self-driving car centres will open in Munich, Bologna and Madrid – locations that were chosen because of their access to top talent. From 2025, all new Jaguar Land Rover vehicles will be built on Nvidia's Drive automotive software, which will give them access to a whole suite of automated driving, parking and driver assistance systems. Partnerships have long been central to the race to create autonomous cars – our blog on the future of business partnerships has the full lowdown.
Read more at Tech Monitor.
Relevant partnership types: Product partnerships, distribution partnerships.
National Bonds helps the Arab Women Authority to empower Arab women
National Bonds is the UAE's leading Shari'a-compliant savings and investment company. Meanwhile, the Arab Women Authority is an NGO that aims to empower Arab women across the MENA region. Now, the two have joined forces to support women in their societal and economic development.
The partners will host forums and events with the aim of providing women with important financial management skills and savings tools. They'll also exchange experiences to support micro-income-generating projects for women. Through their efforts, the pair hope to inspire a strong savings culture in the region and provide job opportunities to support the progress of Arab women.
Read more at Fintech Finance News.
Relevant partnership types: Cross-sector partnerships, charity partnerships.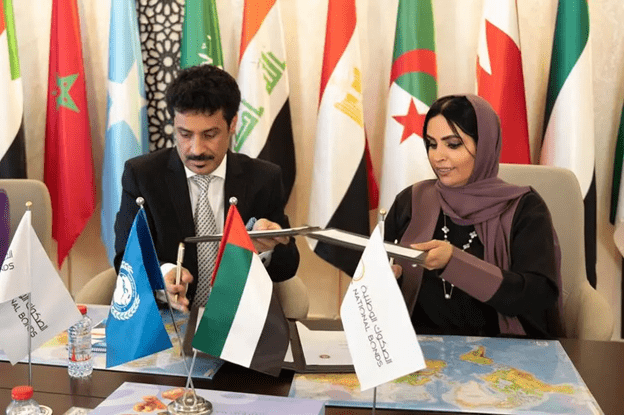 Partnership in Egypt helps McLarens expand its regional footprint
Global insurance services provider, McLarens, has partnered with Egypt Global Adjusters (EGA) – a leading Egyptian loss-adjusting firm headquartered in Cairo. EGA will become McLarens' exclusive affiliate in Egypt, allowing McLarens to provide an immediate response to any claims matters arising in the country.
For McLarens, the alliance will serve to strengthen its regional footprint while providing a platform for growth across North Africa. Meanwhile, EGA will benefit from being able to expand its offering, as it becomes part of a global network of market-leading, technical adjusters and surveyors.
Read more at Insurance Journal.
Relevant partnership types: Distribution partnerships.
Controversy over how to categorise airline partnership
Struggling with debts and the effect of the Covid-19 pandemic, Kenya Airways and South African Airways agreed to a strategic partnership in November 2021. They hoped that a collaboration would combine their strengths to improve their financial viability and increase passenger traffic. But now, the Common Market for Eastern and Southern Africa (COMESA) has announced that it intends to treat the partnership as a merger, due to its effect on regional competition.
The partners have denied that they are merging, claiming that the partnership will make use of their existing assets. However, the COMESA Competition Commission has argued that the partnership should be categorised based on the effect it will have on competition, rather than its form. The collaboration, which could have been a valuable lifeline for the two flag carriers, may well find itself hindered by the regulatory requirements placed on it by competition bodies.
Read more at Simple Flying.
Relevant partnership types: Joint ventures, distribution partnerships.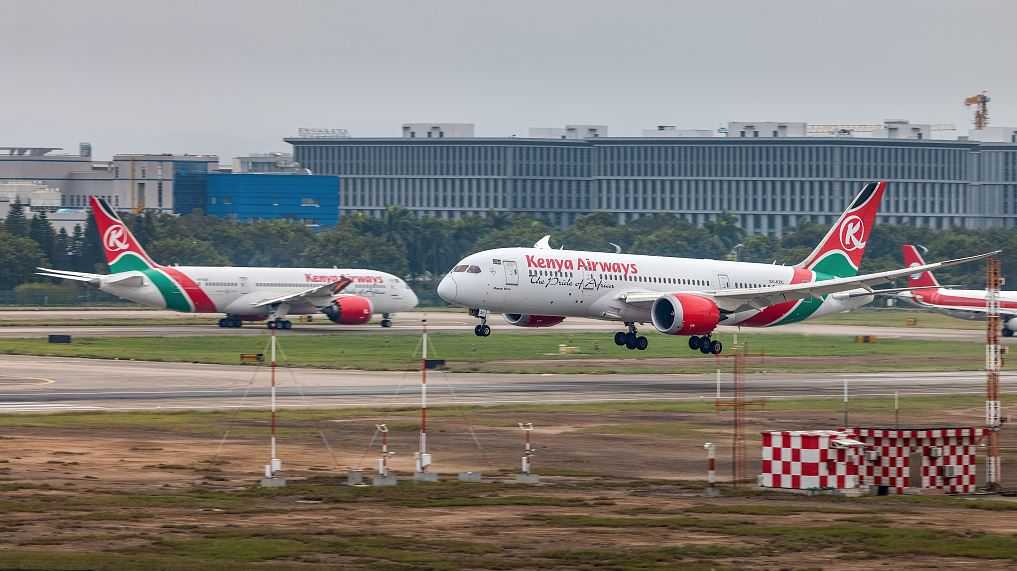 Mercedes and Google collaborate on 'super computer-like' cars
Yet another vehicle-related partnership to make this month's roundup, Mercedes-Benz has partnered with Google on navigation, to give all cars with automated driving sensors 'super computer-like performance.' The partnership will allow Mercedes to offer traffic information and automatic rerouting in its cars, as the German car manufacturer attempts to compete with Tesla and Chinese newcomers.
On top of this, the pair's collaboration will enable drivers to watch YouTube on their car's entertainment system when parked or in Level 3 autonomous driving mode (which allows a driver to take their eyes off the road in certain areas as long as they can take back control when needed). Other carmakers like Renault, Ford and Nissan have also embedded Google services into their vehicles to offer features like Google Maps and Google Assist.
Read more at Reuters.
Relevant partnership types: Product partnerships, supply chain partnerships.
--
February might be the shortest month of the year, but it certainly hasn't been short on strategic partnership news. Partnership managers around the world have been as busy as ever forming partnerships that we can take inspiration from.
If you're raring to establish some newsworthy partnerships of your own, make sure to book a demo for Breezy. Our partner intelligence and discovery platform is ready and waiting to kickstart your partnership success!
Imogen Beech
Imogen is a copywriter and content writer with over two years' experience writing about the exciting world of strategic partnerships, as well as running her own business. She loves learning about new topics as she writes, and has enjoyed penning articles on industries ranging from mortgages to events, theatre to home improvements and everything in between.
View more by Imogen Beech