8 key strategic partnership management skills
Publication date

Author

Reading time

6 minute read
Want to become a partnership manager? Or looking to learn more about partnership management so you can grow your small business through the power of partnerships?
Whatever your goals, managing partnerships will take time, effort and a lot of patience. In this industry, you can't just pay for a certificate that you can brandish around letting people know you've got the training you need to cut it. Instead, you'll need to focus on brushing up on some specific skills. 
With that in mind, here are eight of the main strategic partnership management skills you'll want to focus on. Good luck!
1. Communication skills
First things first, partnership management relies on good communication skills. You'll need to be skilled in communicating both during the negotiation phase of a partnership and long afterwards – by regularly checking in with your partner, you can make sure you're on the same page and working towards common goals.
Of course, working together doesn't mean you should be looking over each other's shoulders all the time. But communicating on a regular basis is vital so that you can keep up-to-date on one another's progress and learn of any issues sooner rather than later. After all, the sooner you can air any difficulties you're experiencing individually, the sooner you can work together to resolve them, preventing small niggles from becoming bigger problems.
Remember, communication isn't just about telling your partner what you want and need (although that does come into it!). It's also about listening to what your partner needs from you. Only by meeting your partner in the middle can you ensure that you're both equally invested – which is key to developing a successful strategic partnership! On that note…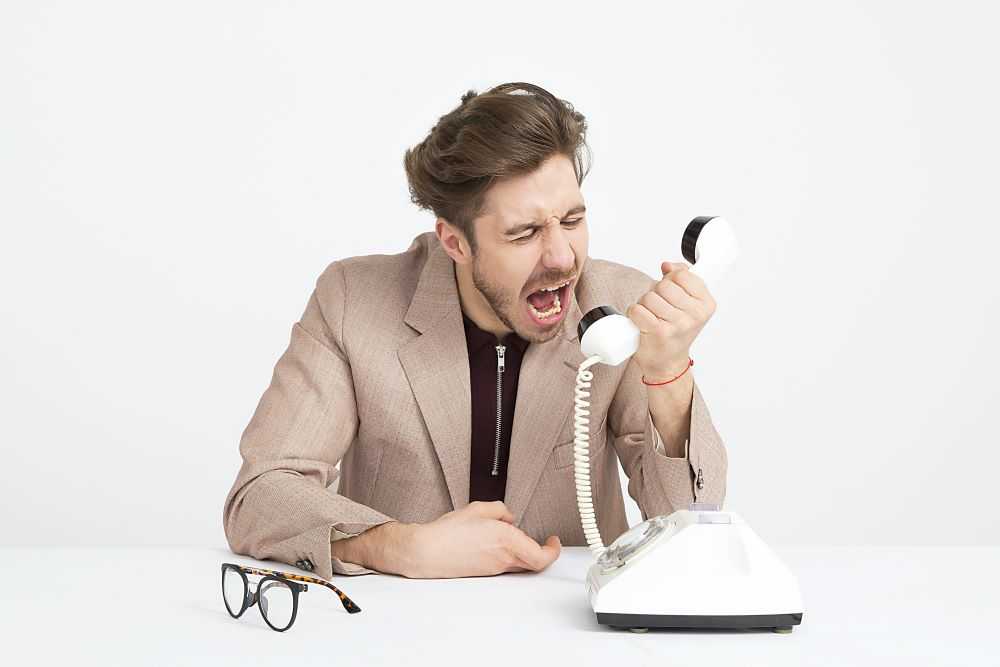 2. Empathy
According to the Cambridge Dictionary, empathy is the ability to share someone else's feelings or experiences by imagining what it would be like to be in that person's situation. In partnership terms, that means taking the time to put yourself in your partner's shoes and understand things from their perspective.
It can be tempting to put your business first when negotiating a partnership. But it's vital that you make your partner's needs a priority too – if the partnership isn't set up to be equally beneficial to both of you, they're not going to put as much time and effort into the collaboration as you are (why would they?!). And this will limit how helpful the partnership can be.
By truly making the effort to understand your partner's goals and preferences, you'll be able to advocate for them internally and safeguard their interests – which is an essential part of keeping your partners happy and engaged. Sometimes, your partner might not tell you how they're feeling, so it's up to you to try and get to the bottom of things through a mix of communication and empathy. Hence why these are two of the most useful partnership management skills!
3. Strategic thinking
Partnership management is all about using partnerships to help your brand to reach its goals. That means to be a successful partnership manager, you'll need to have a strong understanding of your company's objectives, as well as its strengths and weaknesses. Then, you can develop a partner ecosystem strategy that can truly make a difference!
The ability to think strategically will ensure you have the right focus when you're forming new partnerships or further developing current ones. After all, it's not enough to form partnerships just for the sake of it – all your partnerships should be working as hard as they can to take your brand to the next level, often by plugging different gaps in your brand's skillset or in its offering.
You'll also need to have an eye on both the long and short-term. While some partnerships are great for creating quick wins – like influencer marketing, which can create a short, sharp uptick in sales – others are about playing the long game. For instance, content marketing partnerships can be a valuable tool to improve your brand's SEO, but it will take a while before you start seeing results. 
Ultimately, strategic thinking will allow you to zoom into the nitty gritty of individual partnerships, as well as to see your partner ecosystem more broadly as a whole, ensuring that every decision you make is working towards the bigger picture.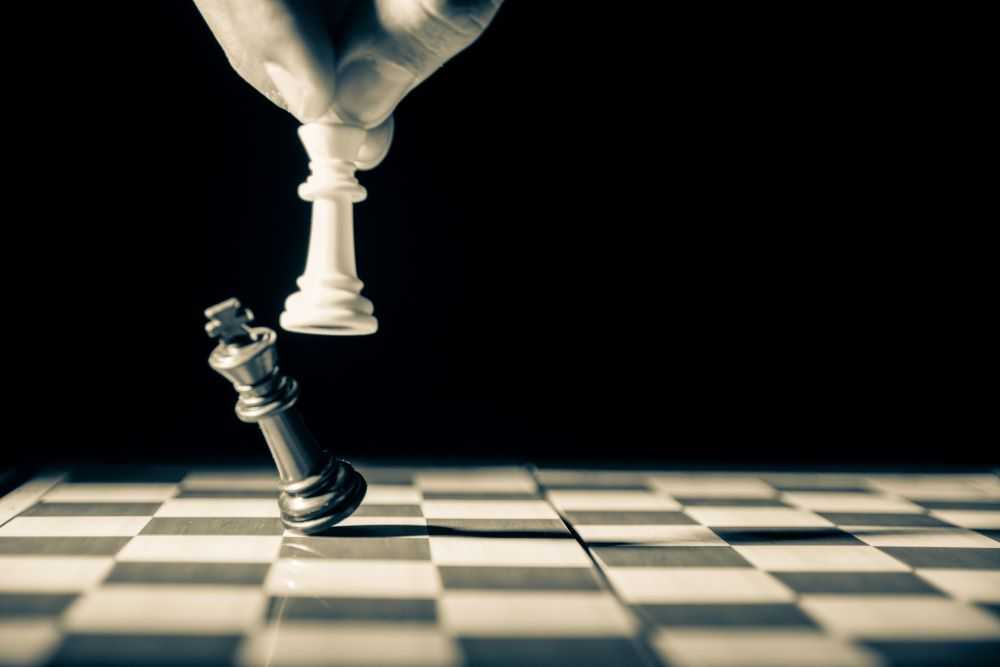 4. An analytical mindset
Ah yes, one of the most important strategic partnership management skills, but one that's so often underrated. Having an analytical mindset is crucial when it comes to managing partnerships, as it's what enables you to understand why something did or didn't work. 
Think about it: forming partnerships and managing your partners is all very well. But without measuring their impact, you'll have no way of knowing how successful your partnerships have been. And without understanding whether your partnerships have helped you to reach your goals, how can you confidently make decisions about where to take your partnership strategy next?
With an analytical mindset, you'll be able to pinpoint useful partnership KPIs to measure your partnerships' impact – which you can use to spot patterns about what your successful and unsuccessful partnerships have in common. You'll also be able to analyse your competitors' partnership activities and draw conclusions that could help you to take your strategy from strength to strength.
5. Creativity
Now for something a bit different – creativity might not be the first thing you'd think of if we asked you to brainstorm the most central strategic partnership management skills, but it's certainly an important one. After all, the very best strategic partnerships are those that involve thinking outside of the box!
A strategic partnership is all about bringing together the best of two brands, making them stronger together than they are alone. So, every partnership will be slightly different. Using your creativity will allow you to think of impactful partnership ideas that truly utilise both of your skills.
Just remember that collaboration is key. Rather than dreaming up the perfect partnership idea all by yourself, you'll need to combine your creative thinking with your partner's, so that you're giving yourself the best possible chance of dreaming up a partnership that'll work for you both. Plus, we all know that two heads are better than one!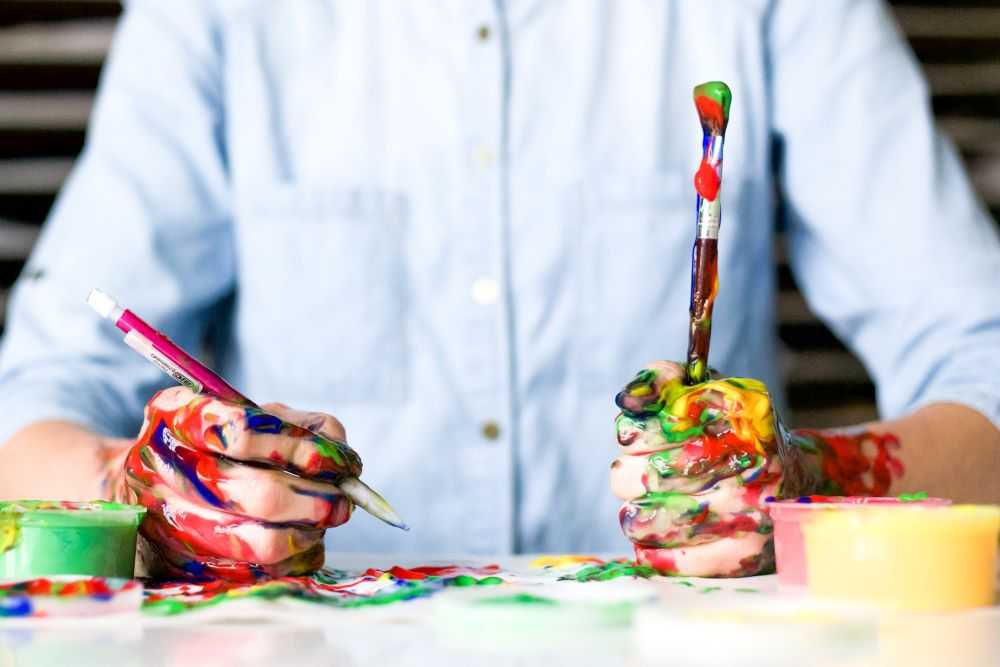 6. Organisational skills
It probably goes without saying that you'll need to be organised. After all, you'll likely have multiple partnerships to manage, all with different brands, different timescales, different aims and different deadlines! 
Your organisational skills will become all the more vital once you start to scale your partner programme – when you go from managing just five or 10 partners to managing hundreds (if not thousands!), the ability to plan and put rigorous processes in place will be absolutely essential. For instance, you might need to create a centralised information hub, templates and clear systems for communication.
Partnership management tools can certainly lighten the load. But if you have strong organisational skills to lean on, you'll be able to ensure that none of your partners is left by the wayside and that you're meeting all your deadlines in a timely manner. Which brings us onto…
7. The ability to prioritise
Being a partnership manager usually comes with a heavy workload. As you'll see in our selection of strategic partnership stats, the average affiliate or partnership manager spends 35% of their time looking for new partner prospects (although if you book a demo for Breezy, you'll see how our tailored partner search engine can make this way quicker!). Then you'll also have to negotiate new partnerships, action them, check in with existing partners, measure the impact of your activities… the list goes on!
All this means you'll need the ability to prioritise. Not all tasks are equally urgent or important, and you'll need to be confident distinguishing between them and placing your focus where it's needed most. Former US president, Eisenhower, understood how challenging that can be and developed a decision-making matrix designed to help. 
Crucially, anything urgent and important should be the top priority. Anything not important and not urgent you can probably forget about. And things that are in between? Well, they're ripe for scheduling or delegating.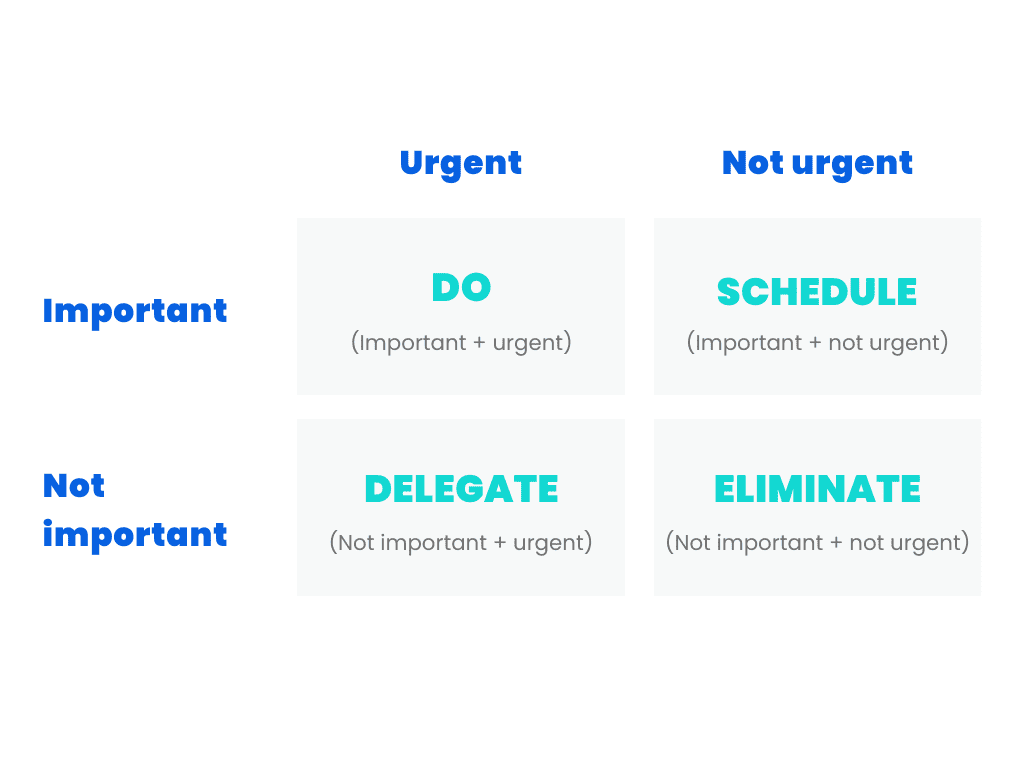 8. The ability to thrive in a fast-paced environment
Finally, you'll need to be able to not just cope, but flourish, in a fast-paced environment. 
The world of partnerships is changing all the time. You'll always be dealing with something new – from new trends that you'll want to tap into with your partnerships, to new technologies you need to embrace to stay ahead of the curve. Not just that, but many types of strategic partnerships can make a big difference to your brand very quickly – which means the stakes are high and everything feels urgent!
Being able to keep your cool under pressure is essential so that you don't get overwhelmed by everything that's constantly demanding your attention. Instead, if you're someone who can embrace change and who loves being kept busy, it sounds like you'll probably have the perfect strategic partnership management skillset to succeed!
–
As you can see, there are lots of strategic partnership management skills that you'll need to hone in order to be successful at managing partnerships – whether you view partnership management as a future career, or you're simply looking to grow your small business through partnerships for startups.
And these are just the tip of the iceberg! We could also talk about listening skills, management skills, the ability to work well in a team… the list goes on! But by starting with the partnership management skills we've outlined above, we're sure you'll have a great foundation to build on long into the future.
On which note, don't forget to book a demo for Breezy! Our advanced partner search engine will make finding potential partners (way!) quicker and easier, so you can focus on using your brand new skills to manage those partnerships to the best of your ability. Enjoy!
Imogen Beech
Imogen is a copywriter and content writer with over two years' experience writing about the exciting world of strategic partnerships, as well as running her own business. She loves learning about new topics as she writes, and has enjoyed penning articles on industries ranging from mortgages to events, theatre to home improvements and everything in between.
View more by Imogen Beech