10 of the best partner marketing examples
Publication date

Author

Imogen Beech

Reading time

11 minute read
Partner marketing, also known as partnership marketing, is a kind of umbrella term that includes any type of strategic partnership centred around marketing. That's right, it's a huge world that includes all sorts of different brands working together in more cool and diverse ways than you can imagine! 
Here, we've broken down our top partner marketing examples and we've tried to make sure that they span the whole range of what partnership marketing can look like. So, if you're looking for inspiration, you're in the right place!
1. VICE and Vans
Magazine VICE and clothing brand Vans collaborated on a content marketing partnership that saw the duo create a series of videos for Broadly – VICE's 'women's interest' site. The video series, aptly named Boardly, shines a spotlight on women from all walks of life who share a passion for skateboarding and whose identity has been shaped by it in various unique ways.
But why exactly was a skateboarding video series a smart strategic move for the two brands? 
Well, skateboarding is a largely male-dominated sport. By collaborating on content that puts women's skateboarding stories centre stage, VICE and Vans were able to demonstrate their commitment to busting gender stereotypes. But that's not all.
Skateboarding is a large part of Vans' identity, with its shoes being used since the earliest days of the sport. By creating skateboarding-related human interest stories, Vans was able to demonstrate its products being used in real life, by real inspirational women. This was a great avenue for it to expand its female customer base, particularly as the stories were to be showcased on VICE's channel aimed at women.
For VICE, this content marketing example was part of a larger relaunch of Broadly, which aimed to make the site into a leading channel for gender and identity-focused content – exactly the kind of content achieved through its collaboration with Vans! And the new approach certainly worked. Broadly became VICE's most-trafficked channel in 2018 and 2019, which was precisely the time during which this partner marketing example ran.
2. 50em.com and Keap/Ontraport
50em.com is an affiliate blog that's centred around promoting only two tools: Infusionsoft (by Keap) and Ontraport. With just seven pages, the website focuses on helping readers to choose between these two competing marketing automation softwares, which the blogger has personal experience using on a daily basis.
While most affiliates sign up with many more than just two affiliate programmes, we love 50em.com's approach. By keeping his site super niche, he's able to reach readers with a strong search intent – anyone who finds the site organically is likely to be actively looking to buy. That's a huge positive when it comes to affiliate marketing, as affiliates get paid based on how their promotions perform – usually a percentage of any sales they help to drive.
Better still, both Infusionsoft and Ontraport are high-value subscription products that can cost hundreds of dollars per month. That means that, for 50em.com, the commission on just one sale is likely to prove extremely lucrative.
Meanwhile, you might think that competitors Ontraport and Keap wouldn't be too thrilled about being promoted alongside one another. However, 50em.com singles them out as being better and more cost-effective than all their other competitors. And it recommends them both equally for different purposes and groups of consumers. 
This means that any leads they receive from their affiliate partner are likely to be highly qualified and very likely to convert. Ultimately, this partner marketing example is a huge positive for both brands, in just the same way as it is for the blogger himself.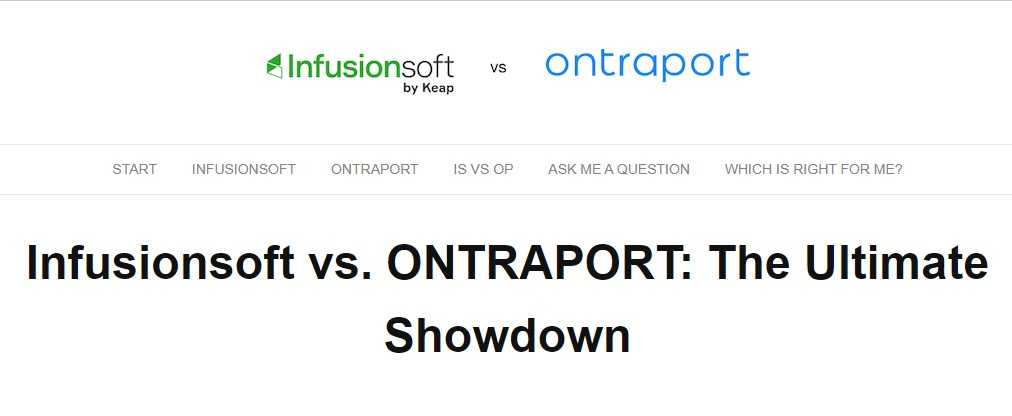 3. Red Bull and GoPro
Energy drinks maker Red Bull and action camera manufacturer GoPro are famed for their partner marketing activities, which are part co-branding, part content marketing and part comarketing all rolled into one.
Their biggest activity (both together and individually) was Stratos in 2012. This event was hosted by Red Bull and involved Felix Baumgartner jumping from a helium balloon 24 miles above the earth, capturing the whole thing on a GoPro camera. He shattered three world records, broke the sound barrier and was watched live by 8 million viewers, setting a new record for YouTube in the process.
After countless similar (although significantly less extreme!) stunts, Red Bull and GoPro finally formalised their long-term partnership in 2016. They penned a deal that made GoPro into Red Bull's official Point-of-View Camera and Content Partner, while Red Bull received equity in GoPro.
The partnership is equally beneficial to both brands in different ways. GoPro gets access to more than 1,800 of Red Bull's extreme sporting events, which its partner brand pumps huge amounts of cash into (Red Bull reportedly invested $64.8 million on the Stratos jump alone). This gives GoPro the perfect content to show off its action cameras. And, of course, the content it creates is shared across Red Bull's channels as well as its own, helping to raise brand awareness.
Red Bull, on the other hand, gets its activities filmed flawlessly – GoPro's point-of-view cameras provide the perfect perspective to make the daring stunts look even more death-defying! While only a limited number of people can attend Red Bull's events, GoPro's footage allows its feats to be accessed by the masses, enabling Red Bull to reach new audiences and further enhance its adventurous reputation.
4. Ben + Jerry's Canada and Wattpad
Next up, another fantastic – but very different – co-branding and comarketing example that also shares a big overlap with content marketing. Ice cream manufacturer Ben + Jerry's Canada teamed up with online writing and reading platform Wattpad on a campaign called Pen your Pride. To mark Pride month, the partners encouraged writers to post stories on Wattpad sharing moments where they felt proud to be part of the LGBTQ+ community.
The partners pledged to donate $10,000 to the ILGA (International Lesbian, Gay, Bisexual, Trans and Intersex Association) and also aimed to generate 10,000 stories through the campaign. However, much as we'd love to think that these brands were behaving altruistically, we're sure their motives must have been a little more strategic than that.
For Wattpad, this was its first branded write-a-thon. And what better partner to be associated with than a household name like Ben + Jerry's? It would have been a powerful way to showcase the power of its platform and bring in new readers and contributors, at the same time as engaging with a topic that had already proven to be important to its community – Wattpad's readers had already spent billions of minutes reading LGBTQ+ stories on the platform.
Meanwhile, for Ben + Jerry's Canada, the campaign was an opportunity to showcase its values, increasing positive brand sentiment and raising awareness of the company's involvement in the LGBTQ+ community. Given how engaged Wattpad's 80 million readers and writers already were on the topic, Wattpad's platform was the perfect home for the content generated.
Ultimately, the partners surpassed their goals, achieving 170% of their target for stories created. The stories also received almost 600,000 engagements on the platform and more than 1 million social impressions globally. In fact, the Wattpad community was 25.4% more likely to buy Ben + Jerry's after the campaign!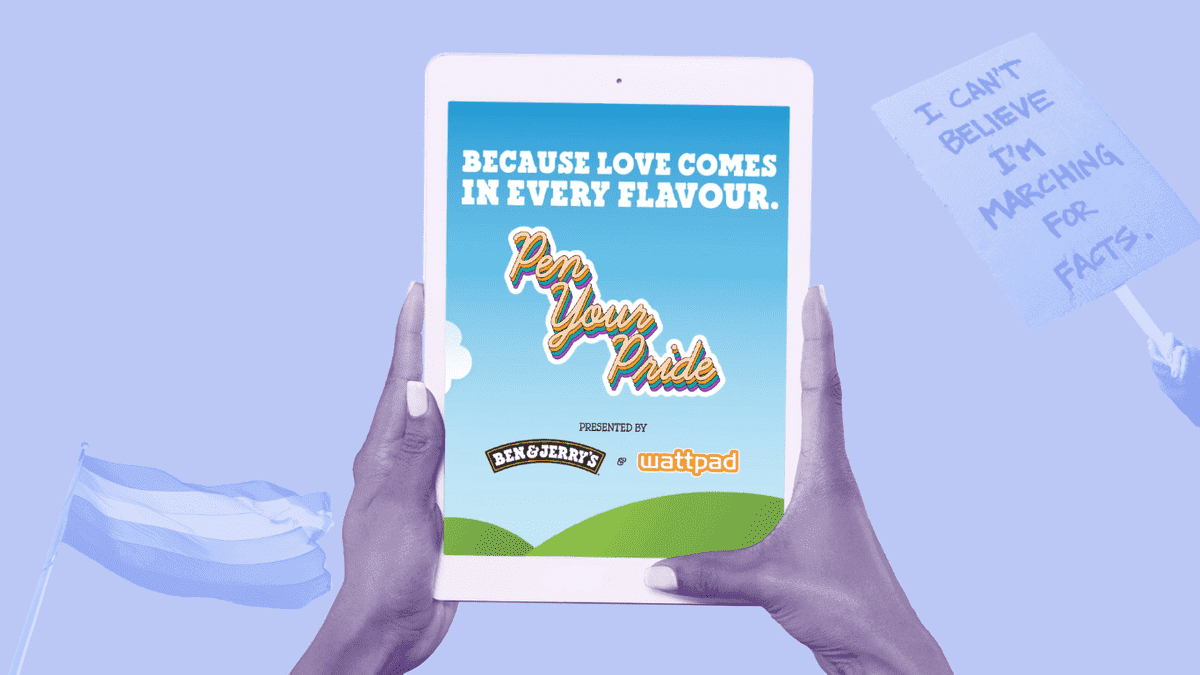 5. EE and Apple
EE and Apple have for years had a distribution marketing partnership in the form of a digital bundling agreement. Customers of the mobile network EE get a free Apple Music subscription for six months.
So, why are the pair such a good match?
Well, let's look at it from EE's point of view first. Someone buying a new phone is likely to be in need of both a mobile network and music streaming service at the same time. By giving its customers free access to Apple Music's library of 45 million tracks, EE is able to make itself look even more appealing, giving it an edge over its competitors in order to encourage people to switch to EE (in this way, it could also be seen as an example of incentive marketing). In fact, the partnership actually improved the brand's customer NPS by four points!
Meanwhile, Apple Music also has competitors, some of which have a freemium option, like Spotify. Giving EE customers exclusive access to what is usually a paid-for subscription product is always likely to result in a high take-up rate (after all, who wants to pass up on free stuff?!) but in this case, the take-up rate was a whopping 45% above what was forecast! This is a great chance for Apple to showcase its product in the hope that customers will like it so much that they'll be happy to pay at the end of the six months.
To truly cement their joint offering, the partners actually went one step further and embarked on a product partnership that saw them integrate their solutions. This has allowed EE customers to easily activate Apple Music on their accounts, making that high take-up rate possible. And it's also enabled customers to be seamlessly billed after the free period – a vital part of generating revenue from the agreement for Apple.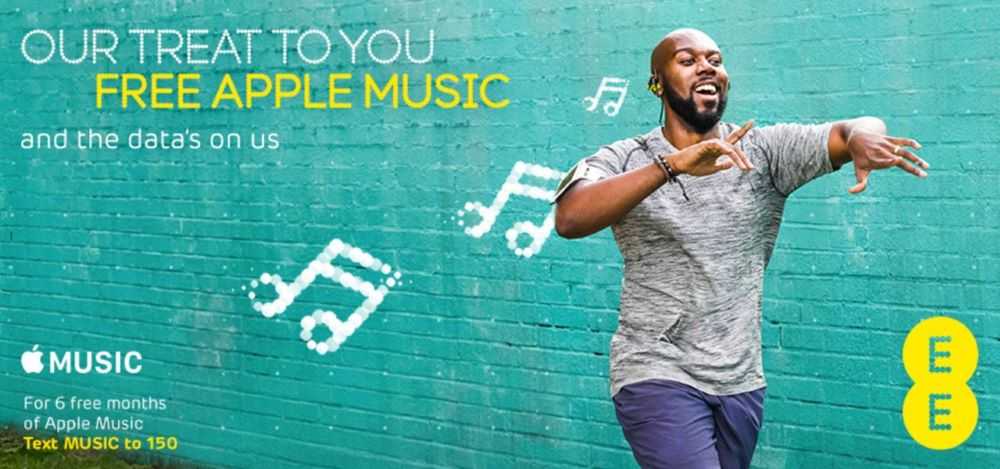 6. Nike and Cristiano Ronaldo
Footballer Cristiano Ronaldo is likely to become the richest Nike athlete in the world after signing a lifetime sponsorship deal with the sportswear brand, worth up to $1 billion!
The pair penned their agreement in 2016, but were long-term partners already, having worked together since 2003 (around the same time that Ronaldo joined Manchester United). Forbes reports that, by the time the lifetime deal was agreed, Ronaldo had already been through more than 60 pairs of Nike football studs!
Although it's unclear exactly what the terms of the deal were, we do know that in the year leading up to it, Ronaldo had already created 347 posts on social media with a mention of Nike or with the Nike logo on show. This activity alone reportedly generated Nike with $474 million in media value, just in 2016 (according to Hookit). 
With that in mind, the partnership seems like a pretty good deal for Nike as well as for Ronaldo (in fact, you could even say they got themselves a bargain!). If 2016 was anything to go by, Nike could almost make that $1 billion back after a couple of years!
While the partnership is a great example of sponsorship marketing, it also shows how overlapping the different kinds of partner marketing can be. Nike's logo being visible in so many of Ronaldo's social media posts could easily be viewed as an example of product placement, while Ronaldo's 'endorsement' of the brand shows a crossover with influencer marketing.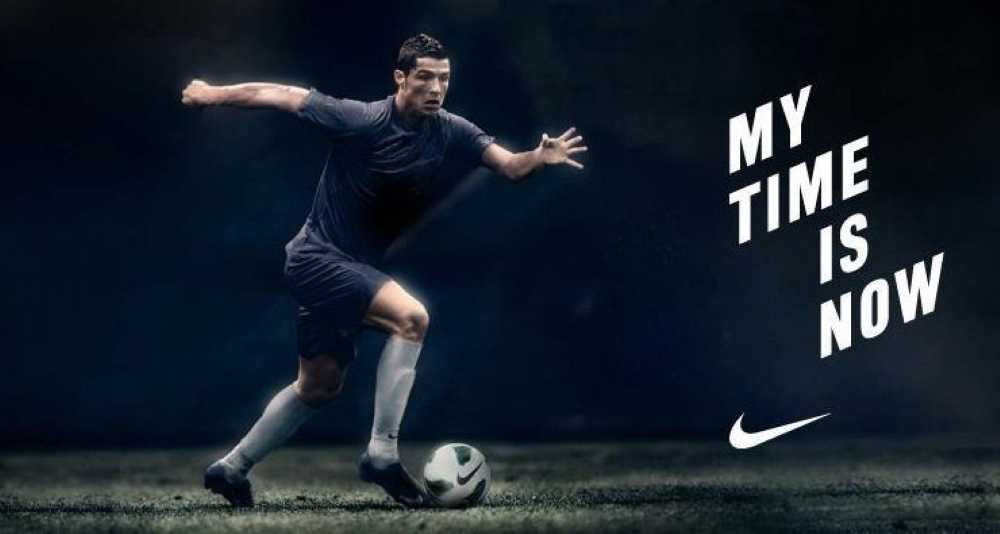 7. Land Rover and James Bond
Talking of product placement, the James Bond movies have always been riddled with great examples, especially when it comes to Bond's choice of car. For instance, 007 was known for his love of Aston Martins until BMW paid $3 million to make the BMW Z3 his car of choice in 1995's GoldenEye. Just one month after the film's release, 9,000 orders had already come in, totalling $240 million in advance sales alone.
In fact, being featured in a Bond film adds more than 1,000% to the value of a car compared to those that didn't feature, according to Bloomberg.
However, our favourite (and most recent!) example is 007's partnership with Land Rover in 2021's No Time to Die. Alongside the other cars featured, Bond is chased by villains who are driving new Land Rover Defenders. 
The film shows the Defenders driving cross-country through mud and even performing flips (although you'll be relieved to hear that they're still no match for Bond, who manages to get away). So, it's the perfect showcase for Land Rover, which is known for its four-wheel-drive vehicles and off-road capabilities!
But our favourite thing about this product placement is the supporting activities the partners planned surrounding it. To maximise the impact of the pair's partner marketing plan as much as possible, Land Rover actually created a 007-inspired special edition model to tie in with the release of the film. The Defender V8 Bond Edition features a 'Defender 007' rear badge, '007' puddle lamps and treadplates, an all-black makeover outside and 22-inch black alloy wheels. And to up the hype, it's extremely exclusive, with only 300 available globally (and just 15 in the UK).
Although it's unclear how much money the partnership is generating for Land Rover, the brand is set to make millions from sales of the new limited-edition vehicle, with prices starting at over £105,000. Plus, we're confident that sales will go up across the board as Bond fans who can't get their hands on the new model still have the other vehicles in the Land Rover Defender family to consider.
8. Kellogg's and Merlin
We're sure most of us still remember the days of freebies inside cereal packets, but Kellogg's rewards have got a lot more exciting (as far as we're concerned, at least!). 
The cereal brand has teamed up with Merlin to offer its customers a free adult ticket to a Merlin theme park when an adult or child ticket is bought. Consumers simply have to buy a promotional cereal packet and find the unique 10-digit code printed inside it. They can then head to the Merlin website to book, pay and print their tickets – after which they can even skip the queue!
This is a great example of an incentive marketing partnership. Why? Well, buying a packet of cereal is much cheaper than buying a ticket to a theme park! So, it's a powerful incentive that's sure to encourage many more sales of Kellogg's products.
On the other hand, Merlin benefits from getting a ton of publicity as its branding is printed on Kellogg's packets up and down the UK. So, the partnership is a great way for them to boost brand awareness, even amongst those who don't buy Kellogg's products (think how many people walk down the cereal aisle at one supermarket alone!).
Even better though, offering a free ticket is a fantastic way to encourage a family trip to a theme park. Nobody's going to want a free ticket to go to waste, but the freebie can't be used without paying for another ticket. So, the partnership may just persuade people who might otherwise never consider visiting a Merlin attraction to make a booking, boosting the brand's revenue!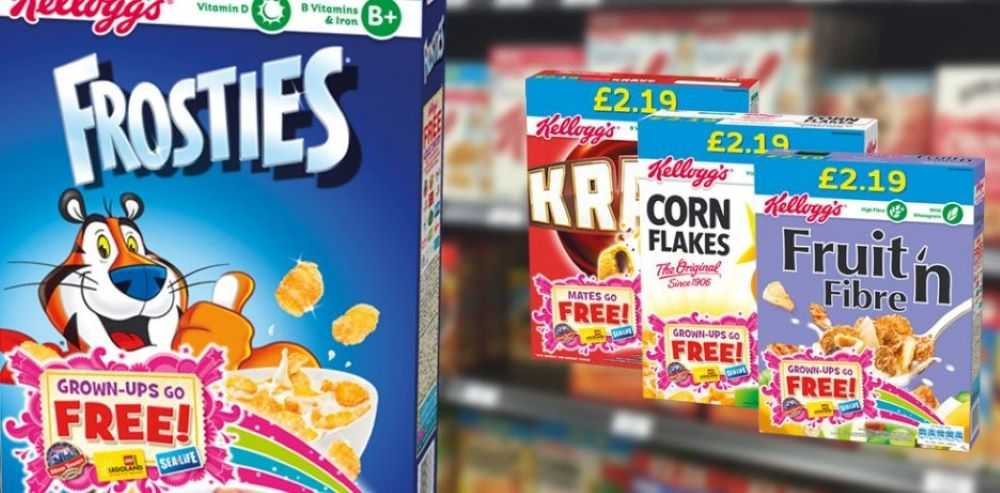 9. Homebase and Homeprojects
One of the simplest yet often, most effective, types of partner marketing is a referral agreement. And, where these are concerned, we believe that Homebase and Homeprojects have got things right.
As a home improvement retailer, Homebase designs and sells kitchens but it doesn't install them. Instead, it refers customers to its partner brand Homeprojects, which specialises in home installation.
Let's look at why the partnership is beneficial to Homebase first. We couldn't actually see how Homebase gets rewarded for its referrals, but we assume there'll be a monetary reward somewhere down the line. However, even if we exclude that, the partnership is an important part of the brand's offering. 
Most customers who buy a kitchen will need somebody to install it for them, so the partnership allows Homebase to provide its customers with value. Plus, many other kitchen designers, like Wix, do offer installation services. Although Homebase doesn't, having a trusted partner that it can seamlessly refer its clients to allows it to compete.
Now, it's easy to see how Homeprojects benefits – it gains customers! Homebase is a big, well-known retailer that's sure to get a high volume of customers through the door. Being recommended by a household name like that would be a great way to get a boost to brand awareness and to validate Homeprojects' offering, as well as giving it a steady stream of qualified customers.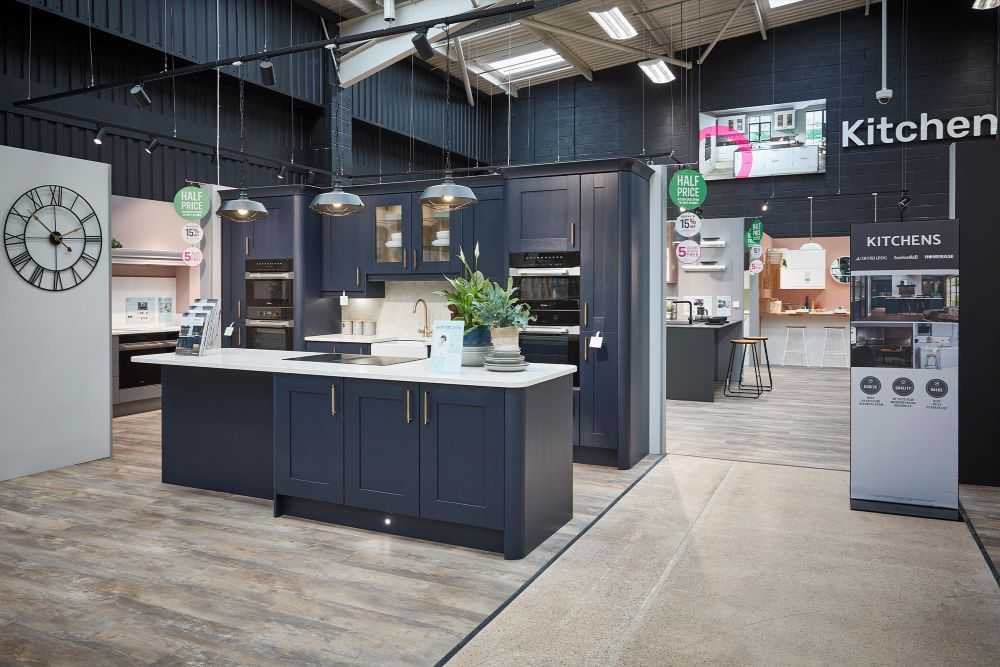 10. Starbucks and Mermaids
Finally, we love Starbucks and Mermaids' charity partnership. The pair launched a campaign titled #WhatsYourName, which aimed to increase awareness of gender diversity while raising money for Mermaids, a charity that supports gender-diverse children.
At the heart of the campaign was a co-branded TV ad that showed a young person trialling their chosen name at a Starbucks store – thought up when Starbucks realised that members of the transgender community (many of whom were Mermaids service users) were frequently doing exactly that.
The ad won Channel 4's Diversity In Advertising Award and garnered a lot of praise from the public. So, as well as helping to boost awareness of an important cause, the ad also served to improve Starbucks' reputation, by displaying its support for the transgender community and Mermaids itself.
Alongside the ad, Starbucks stores sold limited-edition mermaid-shaped cookies to raise money for the charity and pledged to donate at least £100,000 to Mermaids, to help it expand its helpline services.
Perhaps most importantly of all though, this charity partnership example saw the pair working closely together to ensure that the transgender community was being authentically represented in the ad. Mermaids was able to educate and advise Starbucks, even working with the coffee shop to help it develop its own transgender inclusion policies.
--
As you can see, partner marketing can take many different forms, from comarketing to sponsorship, referral agreements to content marketing and much else in between! 
If you're hoping to form an impactful partner marketing agreement (or two or three!) then you're in the right place! Sign up with Breezy to find realms of hyper-relevant partnership opportunities. Then, use this list of partner marketing examples for that all-important inspiration to launch a campaign you can be proud of!