Want to use partner marketing to grow your business? Great decision! High-growth brands are a massive three times more likely to use marketing partnerships as part of their overall strategy than no-growth firms, according to the Hinge 2020 High Growth Study.
But you can't just decide to start a partner program and expect the results to come flooding in. Instead, you'll need to carefully plan your partner marketing strategy so that it's working as hard as it can for you and your business. The first step? Brush up on these partner marketing best practices to be sure you're on the right track.
1. Do your research on partner prospects
Before approaching potential partners, make sure to do your research on them. Not only is it important to make sure you're approaching prospects that have a decent chance of being successful partners for your brand, but it's also polite. The last thing potential partners want to receive is a generic message that's clearly been copied and pasted across to hundreds of prospects!
Before approaching any prospects, make sure that they're relevant and that they share a similar audience to you. We'd recommend looking into their partnership history to see what kinds of collaborations they've formed in the past. And it's useful to check their reputation hasn't suffered a knock too – in this case, partnering with them could come with some negative associations for your own brand. Our strategic partnership guide has some more tips on finding the right fit.
However, it doesn't stop there. Once you've decided to approach a prospect, you'll need to get yourself as familiar as possible with their brand, and have a look into the most relevant person in the organisation to approach. That way, you can ensure your first contact with them is as personal as possible. 
Luckily, Breezy makes all of this super quick and easy. Our data snapshot tool allows you to see a ton of relevant information about each prospect without ever having to leave the Breezy software, so you can earmark prospects to contact. Plus, we can even find contact information for your favourite Leads, saving you time that you can use to ensure your partnerships are a success.
2. Develop a partnership agreement
Before carrying out any joint activities, it's best practice to put together a partnership agreement or contract. Firstly, it's an important way of protecting yourself in case the worst happens and your partner doesn't keep up their end of the bargain. But on top of that, it's a really great way of making sure that neither of you enters into the partnership with realistic expectations, and that you're both on the same page.
Exactly what's included in a partnership agreement can vary between brands and collaborations, but it can be useful to include information about what each partner will contribute to the partnership. You might both be planning on investing a cash sum, for example. Or perhaps one of you will be investing more money and resources while the other will be contributing more in 'sweat finance' (in other words, the time and labour). By documenting exactly what each of you will contribute and laying it out in your agreement, you're giving yourself the best chance of developing a successful strategic partnership.
You should also include information about the duration of your partnership. In The Art of Strategic Partnering, Mark Sochan recommends setting a duration of three to five years initially, although of course there are cases where this may need to be shorter, such as with seasonal partnerships. It can be tempting to set a shorter timeframe to test the waters, but it's important to give yourself enough time to actually get things done. Often, a year is simply too short to get anything accomplished.
Having said all that, you could consider putting in a break clause that allows you or your partner to cut your partnership short in certain scenarios. And we love the idea of including information in your agreement about how your partnership could be extended if it does well. After all, there's no point in ending a successful partnership just because your contract says you should!
Lastly, be sure to include information about who owns what IP, especially if you're going to be embarking on a product partnership. Mark Sochan advises coming to a clear, written understanding that each company owns its own IP and that if a product is developed together as part of a product partnership, you both jointly own the IP. That way, both partners can feel more confident sharing key information and data without worrying about giving away their secret sauce to their partner.
3. Make key decisions together
Partnerships are about collaboration, so it's only right that a partner marketing best practice is making key decisions as a team. 
First things first, we'd advise putting together a partner marketing plan at the outset of your partnership. This is a document that outlines all the ideas, goals, strategies and tasks that you and your partner have discussed in relation to your partnership.
A partner marketing plan is a great way to formalise your discussions so that everything you agree on with your partner can be referred back to in one centralised place. But even better, the act of creating your plan is an opportunity for you both to be really honest about your hopes and goals for the partnership, so that you can make sure you're on the same page.
Your partner marketing plan will usually include details like your joint value proposition, your target market for the partnership and who's responsible for doing what. This means that if there are any disagreements later down the line, you'll be able to refer back to your plan and hopefully resolve disputes much more easily.
Alongside your partner marketing plan, it can be helpful to create a detailed partnership calendar. This can outline the timescale for key activities as part of your partnership, including everything from meetings to launch dates, press releases to social media posts – and which partner is responsible for each activity. Ultimately, the more you decide and put down on paper at the start of your collaboration, the smoother you can expect your alliance to go.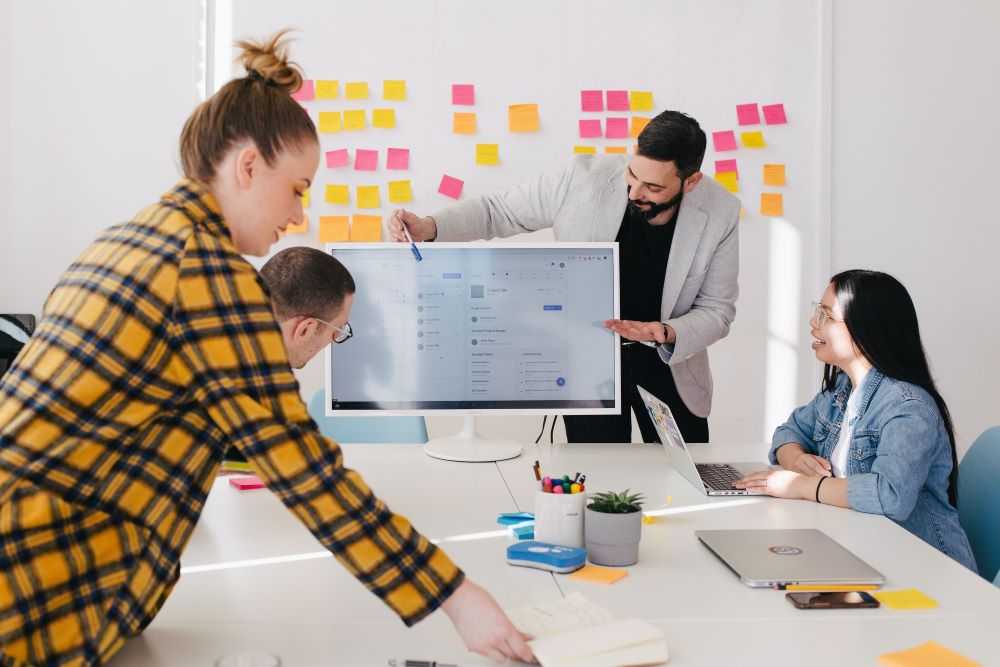 4. Schedule regular meetings
The chances are you're busy and your partner is too. So, meetings can easily fall by the wayside, especially if you're confident about the partner marketing plan you put in place at the beginning of your partnership.
However, communication is absolutely key to a successful partnership and is a basic partner marketing best practice! No matter how carefully you planned your collaboration at the outset, it's vital that you schedule regular catchups with your partners. 
Firstly, face-to-face meetings (or, if necessary, conference calls) give you a much clearer idea of how your partner is actually feeling than simply exchanging the odd email here and there. And secondly, it's important to remain reactive. As carefully as you may have planned your partnership, things change – new trends spring up and tactics that you initially thought would be fantastic may no longer be looking so rosy. Regular meetings will allow you and your partner to evolve and continue optimising your partnership so it's as effective as it can be.
We'd also recommend updating your partner marketing plan after meetings, to take into account any changes you discuss in person. Keeping your plan up-to-date will mean you both have a record you can refer back to, and will be useful in making sure stakeholders not present at a meeting are kept in the loop.
5. Use tools
There's a whole host of tools that can make it easier to find, manage and measure your partnerships. So, not only is utilising them generally thought to be best practice, but it's also common sense!
Of course, exactly what kind of tools you need will depend on the types of strategic partnerships you form. 
If you decide to create an affiliate program, your aim will probably be to onboard large quantities of partners all at once. This means you'll normally expect your partners to agree to your terms and conditions rather than negotiating and creating partner marketing plans in collaboration with each of them. So, giving them a platform through which they can sign up and onboard will be key. Affiliate link tracking software will often provide this for you.
That said, even other kinds of marketing partnerships like content marketing partnerships, distribution marketing partnerships and co-branding partnerships can benefit from partner relationship management (PRM) software. And there's a whole host of tools not specific to partnerships that can help with project management and communication too, such as Asana, Monday.com and Slack.
Of course, we can't talk about partnership tools without mentioning our very own partner discovery engine. We scour the whole wide web to find hundreds of relevant partner prospects for your brand, across all sorts of different partner marketing categories to make finding relevant partners (way!) quicker and easier for you. That way, you can save time hunting for partners and instead focus on making your partnerships a success.
6. Deliver value to your partners
As a business, you probably spend most of your time focusing on how you can deliver value to your customers. And partnerships are a great way to help with that. However, it's important to remember that you also need to deliver value to your partners. Let us explain. 
To develop a successful partnership, you need your partner to be just as invested as you are. And in order for them to be invested, they need to benefit from the partnership equally. It makes sense when you think about it: why would they continue to invest time, resources and energy into a partnership that only benefits you? 
Because of this, it's a partner marketing best practice to focus on your partner's needs and goals as much as yours, if not even more. And consider how you can continue to keep your partner happy and engaged.
If you're running an affiliate program, for instance, a key way to keep affiliates happy will be to give them competitive commission rates and to put in place a fair attribution model. But you can also help to sweeten your relationship by making it easier for them to convert their readers and earn that commission. For instance, you could consider sharing assets that they can use in their content, or running webinars to help them sell your products or services more successfully.
Remember also that feeling valued will make a huge difference to your partners' happiness and sense of fulfilment, much the same as it does for your employees and colleagues. So, consider rewarding their efforts with treats such as gifts, events or bonuses.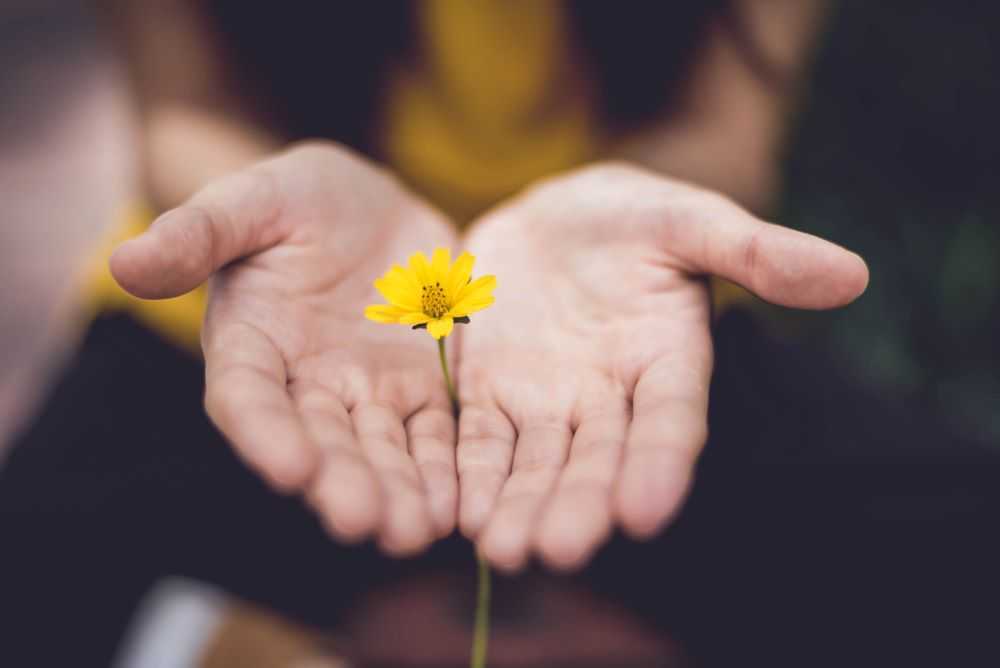 7. Measure and report
This best practice is crucial. If you don't measure and report on your partnership's activities, how will you know whether or not you achieved those goals you outlined in your partner marketing plan? And if you don't know, then how can you decide whether to extend your partnership or even how to move forwards with other partners in the future?
Make sure that, at the outset of your partnership, you agree on key performance indicators (KPIs) in collaboration with your partner. Your KPIs should be determined by the objectives you've settled on. So, if you want to increase reach, you could measure things like the number of page views. Or, if you want to increase engagement, you could measure things such as likes on social media, or shares of your content.
Remember that you and your partner may not always have the same goals for a partnership. For instance, when Wattpad and Ben & Jerry's Canada collaborated on a co-branded write-a-thon, Wattpad wanted to drive more readers to its platform while Ben & Jerry's was hoping to better its reputation by aligning itself with the LGBTQ+ community. Both partners were able to achieve their goals, but it would have been important to measure the impact of the partnership on both those factors to verify this (check out our top co-branding examples to learn more about this partnership).
Make sure that you put in place a system for measuring and reporting on your partnership's activities. You might need to obtain software, such as tracking tools, to help. And you should always remember to clarify who will be responsible for measuring what, on the understanding that any findings should be shared between both parties.
We'd always recommend meeting at the end of your partnership's agreed term to share your findings and discuss why the partnership was or wasn't successful. Even if the partnership hasn't been plain sailing, a meeting like this can help you both to move on without a bad taste in your mouths.
That said, there's no need to save all the reporting until the end of your partnership. Sharing stats and figures at regular intervals throughout your collaboration will help you both to understand what is and isn't working and hone your tactics to suit, giving you the best chance of improving your results in the future.
--
At the end of the day, creating successful partnerships requires hard work, patience and perseverance. But it's not rocket science! Just follow these partner marketing best practices and we can guarantee you'll be on the right track. Or, if a few extra tips would help, why not check out our top partnership tips for successful collaborations?
Either way, once you're ready to take the first step and find potential partners who could make a real difference to your growth strategy, be sure to book a demo for Breezy. Our partner search engine helps you uncover hundreds of hyper-relevant undiscovered partnership opportunities that could help you take your brand to the next level.
Imogen Beech
Imogen is a copywriter and content writer with over two years' experience writing about the exciting world of strategic partnerships, as well as running her own business. She loves learning about new topics as she writes, and has enjoyed penning articles on industries ranging from mortgages to events, theatre to home improvements and everything in between.
View more by Imogen Beech