Why partnerships are what your incentive marketing strategy is crying out for
Publication date

Author

Imogen Beech

Reading time

6 minute read
Are you looking to boost retention? Encourage your customers to make higher-value purchases? Increase customer-to-customer referrals?
Whatever's on your wishlist, the results probably aren't going to magic themselves out of thin air. Somehow, you're going to need to incentivise these behaviours in your customers.
If you're wondering how that can be done, don't panic. We're here to tell you exactly how incentive marketing works and why a partnership should be central to your strategy.
Let's start at the very beginning...
What is incentive marketing?
Incentive marketing is when a business rewards consumers for taking certain actions.
These actions might include making an initial purchase, making repeat purchases, signing up to an email list, referring a friend… the list goes on.
The idea is that, by providing rewards, the brand is able to incentivise more customers to display the actions it really wants.
Marketing incentives could include:
Vouchers
Discount codes
Rewards points
Product extensions
Cashback
Free samples or trials
And that's just the tip of the iceberg!
What about loyalty marketing?
Loyalty marketing is a kind of incentive marketing that rewards customers for being loyal.
What counts as a 'loyal' behaviour will vary between brands, but usually, it's about rewarding customers who purchase frequently, make high-value purchases or even refer a friend.
Often, these incentives will be promoted and distributed through a loyalty program. We bet you've heard of one of those!
Think of the Boots Advantage Card, which rewards customers with points to spend on return purchases. Or the more basic Caffe Nero loyalty card, which encourages customers to buy more hot drinks by offering them their tenth drink free.
Loyalty programs are so prolific that 77% of consumers say they take part in a retail loyalty program, while 46% have joined a hotel program and 40% are part of an airline program, according to Accenture.
Not only that, but Bond Brand Loyalty reports that 60% of loyalty program members express an interest in partnerships that they're introduced to through their programs.
Which leads us onto...
Where do partnerships come into it?
An incentive or loyalty marketing partnership is all about teaming up with another brand to offer rewards to your customers. Hence why this kind of partner marketing is also called a reward partnership!
Usually, a brand will team up with a partner to make the incentives it's offering even more exciting. In other words, a partnership allows brands to provide customers with rewards that it wouldn't be able to provide itself. As well as helping to encourage specific behaviours, this helps the brand to raise its profile and stand out from competitors.
Think about it: if you were considering buying a mattress from a company you'd never shopped with before, what would interest you more:
A discount on your next purchase?
A £40 Amazon voucher?
The chances are, you've opted for the Amazon voucher. See how powerful an incentive marketing partnership can be?
The logic behind your decision (whether consciously or unconsciously) may well have something to do with the fact you probably don't need another mattress. After all, you've just bought one, and mattresses aren't the kind of items that you buy all the time.
In a similar way, users of the American Express Preferred Rewards Gold Credit Card receive Membership Rewards points that can be redeemed on thousands of Amazon products. Since American Express isn't a company that can easily offer super-exciting discounts and freebies, the partnership really makes sense. This is different from brands like Boots, that are packed full of items that people need to stock back up on regularly.
So, we'd say that incentive marketing partnerships are even more useful for brands that deal with one-off purchases, high-value products, or that don't sell tangible items. Although that's not to say that Boots couldn't benefit from teaming up with a partner too!
Ultimately, it's super important to bear your customers and what they really want in mind, so that you're offering them rewards that will actually incentivise them – whether you're working with a partner brand or not.
What are some examples of incentive marketing?
Almost any kind of offer or discount can be made into an incentive marketing partnership, from your classic 'buy one get one free' to competitions and giveaways. We've listed just a few below, along with some examples of companies who have really nailed it.
Buy one get one free
A brand might incentivise high-value purchases or purchases of specific items by giving another brand's product away for free upon conversion. This overlaps strongly with bundling – a form of distribution marketing partnership (read our guide to distribution marketing for more).
Example: Network provider EE gives new users six months of free Apple Music.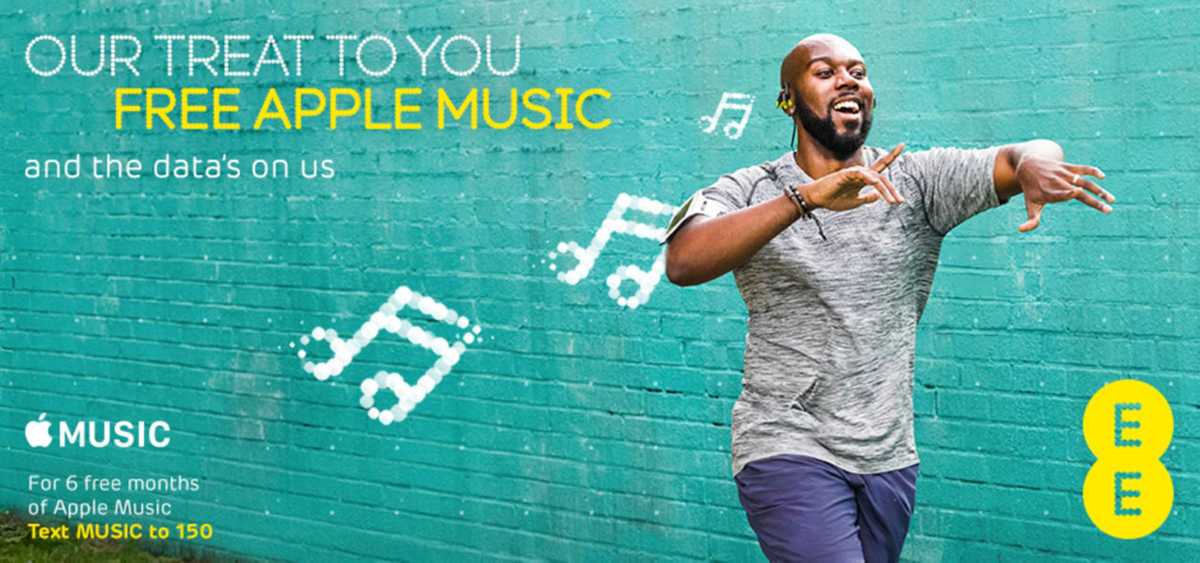 Competition entries
Competitions can be used to incentivise pretty much any behaviour, from submitting reviews to signing up to an email list or referring a friend. When a customer completes the desired behaviour, they usually get entered into a competition to win an item (or experience) provided by a partner brand – such as a free holiday.
Example: The Skinny Food Co. held a competition where customers who left Trustpilot reviews would be in with a chance of winning £500 worth of TUI holiday vouchers.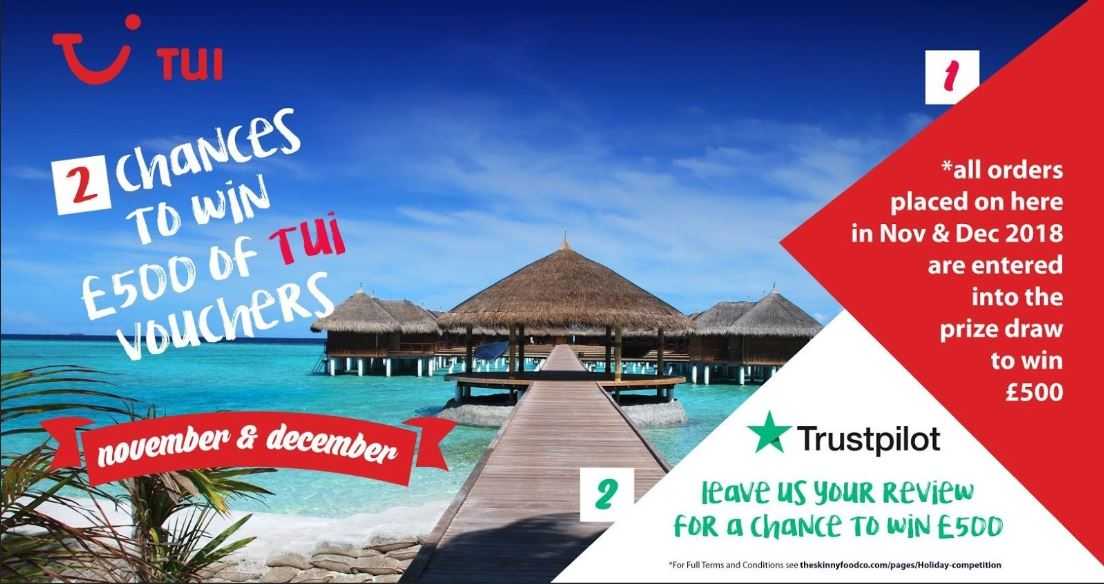 Giveaways
Giveaways are a common way for brands to increase their following or engagement on social media. Usually, the brand encourages consumers to like, share or comment on their social media post to be in with a chance of winning an item provided by a partner brand.
Example: Twitch Kittens gained more than 25,000 retweets when it launched a giveaway for a gaming chair specially designed by partners AKRacing.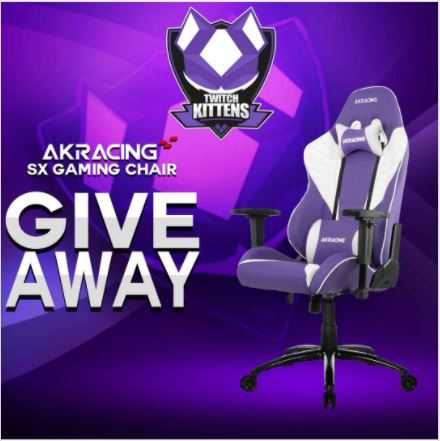 Rewards points
Just like American Express and Amazon's partnership, a brand might encourage loyalty by enabling customers to collect points for every pound they spend. Often, these points can then be redeemed with another brand.
Example: Tesco's Clubcard points can be used towards purchases with rewards partners including English Heritage, Cottages.com and the RAC.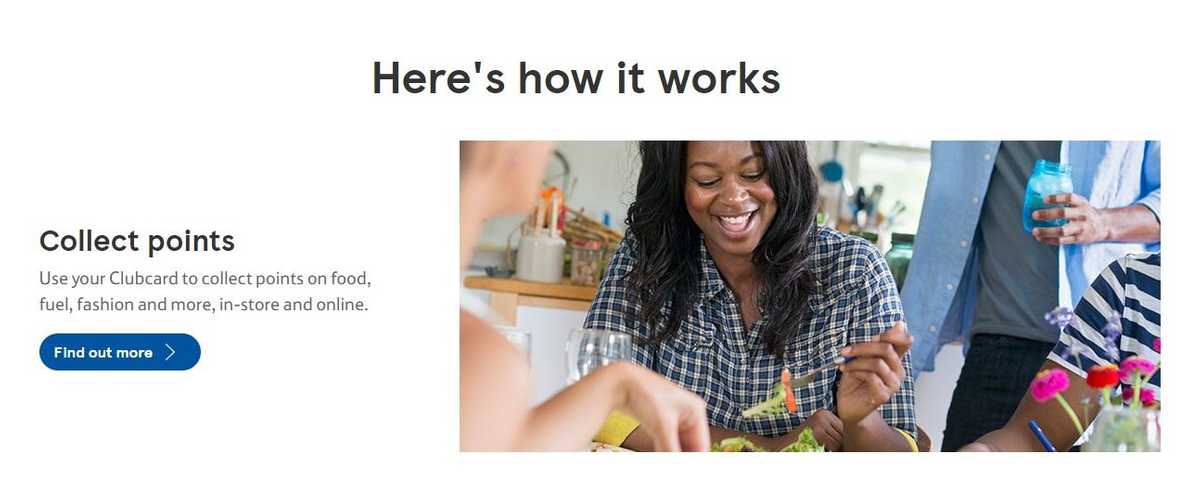 Vouchers
A brand might incentivise customers to refer a friend by rewarding them (and often the friend too) with vouchers for a partner brand. This overlaps with another type of strategic partnership – referral marketing partnerships – but crucially, in this instance, the reward is being provided by a partner.
Example: In order to encourage customers to refer a friend, Santander used to offer both the customer and their friend £50 Amazon vouchers upon switching (as you can see, Amazon's a recurring theme here!).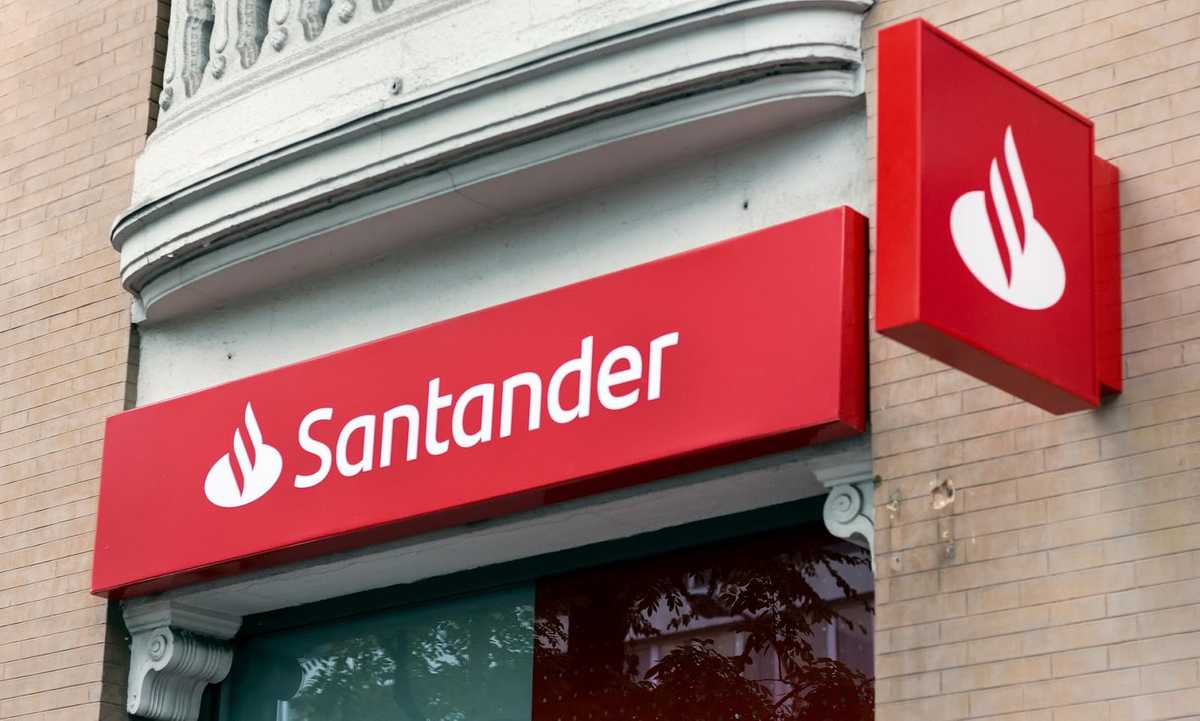 For more detailed insights on all of the above, along with many more, check out our piece on loyalty marketing examples.
How to form the right incentive marketing partnership for your brand
Forming incentive, loyalty or rewards partnerships isn't rocket science. But it is a fine art that needs to be carefully considered and executed. Bear these key considerations in mind to make sure you get it right.
1. Is an incentive partnership right for your brand?
As powerful as an incentive or loyalty partnership can be, they're not right for every brand. If your brand's not customer-facing, for instance, there may be less of a need for one. Or, if you're able to effectively incentivise customers using your own products, you may not need to work with a partner.
2. What behaviour are you looking to incentivise?
It's easy to get carried away with executing an incentive marketing partnership before checking that it's actually going to help you achieve your goals. Think carefully about what behaviours you're hoping to incentivise, then plan a partnership accordingly. If you're looking to incentivise initial purchases, your partnership and strategy is going to look very different from brands who are looking to incentivise loyalty!
3. What do your customers actually want?
There's no point in organising a fantastic reward with a fantastic partner brand if your customers just aren't interested! Take some time to really understand what makes your customers tick, and let that influence what rewards you put forward and what brands you approach.
4. How am I going to promote this?
There's no point in having a great reward planned if nobody knows about it. The whole purpose of an incentive marketing partnership is to encourage specific behaviours from your customers. That means you need to accurately communicate what the reward is and what they have to do to get it. Only then can it get to work!
5. How much am I asking my customers to do?
This one's a tricky balance. Of course, the whole point of incentive marketing is to encourage specific behaviours from your customers. But if you ask your customers to do too much in order to obtain the reward, they're just not going to bother. If you're trying to encourage customers to refer a friend for example, give them a template email or a template social media post (or both!), to make their job as easy as possible.
--
As you can see, incentives can be a really powerful way to grow your business. And teaming up with a reward partner to offer your customers even stronger incentives can be still more powerful!
If you're ready to get started, why not sign up with Breezy? The most tailored partner discovery engine ever, it's the perfect tool for finding your perfect rewards partners. You're welcome!