How to keep your affiliates happy and engaged
Publication date

Author

Imogen Beech

Reading time

7 minute read
If you've created an affiliate program for your business, you'll know that the challenges don't stop there. Actually setting up and growing your partner program is only the beginning – once it's up and running, you'll be relying on your affiliates to keep that income flowing in so it's absolutely vital that you work hard in keeping them happy. After all, losing affiliates means losing income from your affiliate program!
Here are eight ways to keep affiliate partners engaged.
1. Check in regularly
Set up regular calls with your affiliates to check in and see if there's anything you can do to support them in improving their performance (after all, the better they perform, the happier you both will be!).
By talking to your affiliates one-on-one on a regular basis, you'll be able to form a personal relationship with them, which will help them to feel invested in you and your brand. That paves the way to really make them feel seen and heard. 
For instance, you could mark special occasions such as Christmas or birthdays (if you know them) with a personalised gift to show your appreciation for them. Or, better still, you could let them know you're thinking of them over any more personal life events, such as sending them a card if they tell you they're getting married. It's all about the little touches!
Of course, not all of your affiliates will necessarily want to form a personal relationship with you, and that's okay too! Just make it clear that you're there for them and ready to listen if they want to talk.
2. Listen to feedback
Arguably the best way to keep affiliates happy is to find out about anything that's making them unhappy. After all, without that information, no matter how hard you try to improve things, you may never get to the heart of the problem they're experiencing.
Not all affiliates will be comfortable providing you with feedback face-to-face (especially if they have a larger criticism to voice) so we'd recommend sending out surveys periodically. Do this alongside asking for informal feedback from your affiliates when you speak to them one-on-one. And remember to make it clear that you're available to chat things through if they need support in any way (you could always put aside specific office hours for this if you're worried about getting inundated!).
However, it doesn't end with just receiving feedback. Make sure to take your affiliates' thoughts and comments seriously and use them to make positive changes to your program. 
Most importantly, even if you disagree with some of the feedback you receive, it's important to react positively and openly, and to thank your affiliates for sharing their thoughts. Otherwise, you may put them off sharing feedback again in the future.
3. Provide rewards and incentives
The primary reason an affiliate has joined your program is probably to earn a commission. So, on top of making sure that your commission rates are competitive and transparent, consider offering commission boosts and bonuses to increase productivity. Not only is this likely to keep your affiliate partners engaged, but it'll also help them to feel appreciated, which is key to keeping them happy.
An effective way of achieving this is to create commission tiers. That way, affiliates can see their earnings going up the more sales they create, encouraging them to build momentum. In fact, providing increases when your affiliates hit certain milestones has been proven to boost affiliate program earnings.
Alternatively, you could consider running an affiliate contest – perhaps with a leaderboard to gamify the experience. Or, you could explore introducing time-limited offers (to increase productivity during a quiet time of the year or to re-engage inactive members) or offering a hot-streak bonus (rewarding affiliates who achieve over a certain number of sales in a given period).
Remember, although money is a big incentive for affiliates, it's not the only way of rewarding them. You could also consider more personal gifts as a way to show your gratitude, such as Christmas hampers, a bottle of wine, a nice candle… the list goes on!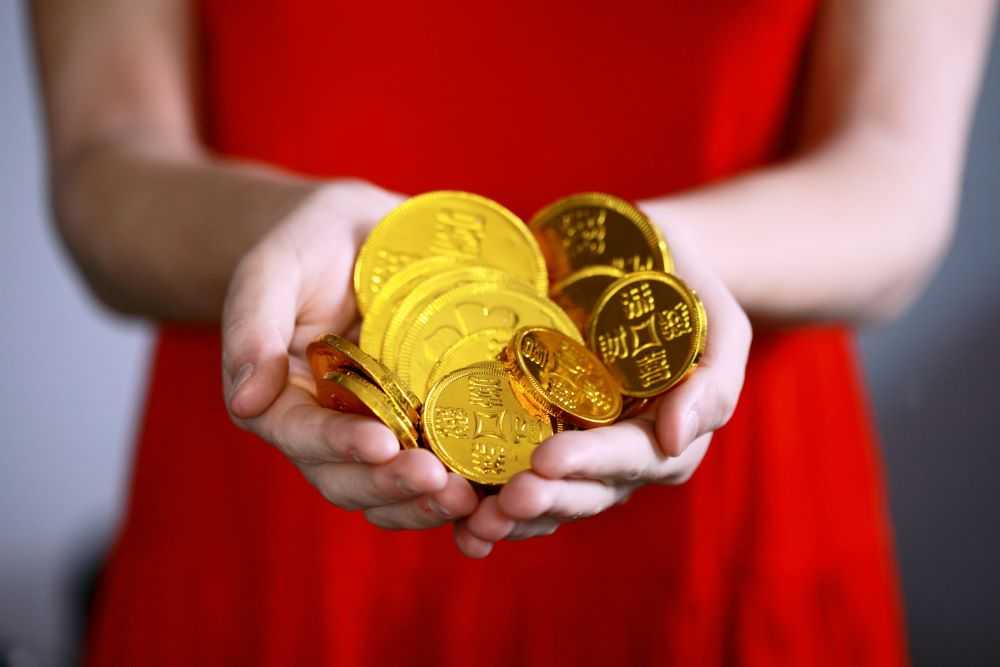 4. Pay your affiliates on time
On the subject of money, no affiliate wants to have to chase you for payment. So, although it might sound obvious, it's crucial to pay your affiliates in a timely fashion to avoid leaving a sour taste in their mouth.
Pay commission on a regular schedule and make it clear exactly when affiliates can expect to get paid. This can easily be done by automating the tracking and issuing of commission payments. 
Be sure to give affiliates access to a dashboard where they can see their payment history and stats (including a breakdown of the number of conversions they've achieved and how much commission they've earned from each one). That way, they can feel happy that they're receiving the right amount of money and they'll also know what they have to do better to earn more next time.
5. Host events
Make your affiliates feel like part of your team by bringing them together at key times of the year. Treating your affiliates to in-person events is a fantastic way to build a relationship with them face-to-face and to keep them happy. After all, it's well-known that people like doing business with people they like!
If your affiliates are spread out across multiple countries, you could consider hosting a number of smaller events in popular locations. Or you could even arrange a drinks reception or gathering during a larger event that your affiliates are likely to be attending anyway, such as Affiliate Summit.
Of course, with the arrival of the Coronavirus pandemic, online events have also risen in popularity. Although they may not be a like-for-like replacement of in-person events, they are a fantastic way of engaging affiliates who aren't able to (or simply would rather not) travel for whatever reason. 
If you choose to host an online event, consider how you can make it as special as possible. For instance, you could organise for a supplier to drop a tasty treat at your attendees' doorsteps in advance, or book some virtual entertainment to make it an evening to remember.
6. Share resources
Don't assume that your affiliates are as familiar with your brand's products as you are. Instead, make it a priority to share your knowledge with your affiliate partners so that you're setting them up for success.
You could conduct training sessions for new or underperforming affiliates to introduce them to messaging and tactics that tend to work when promoting your products. We'd also recommend sending out information about new products you're releasing and, where possible, samples. Samples are a great way to get affiliates invested in a product so that they can promote it authentically, which can make it a really worthwhile investment – particularly for your top-performing partners.
Make sure to create a library of creative assets for your affiliate partners to benefit from too. This might include pictures, videos or copy that they can use. After all, the easier you make your affiliates' jobs, the happier they'll be and the more income they'll generate for you. It's a win-win!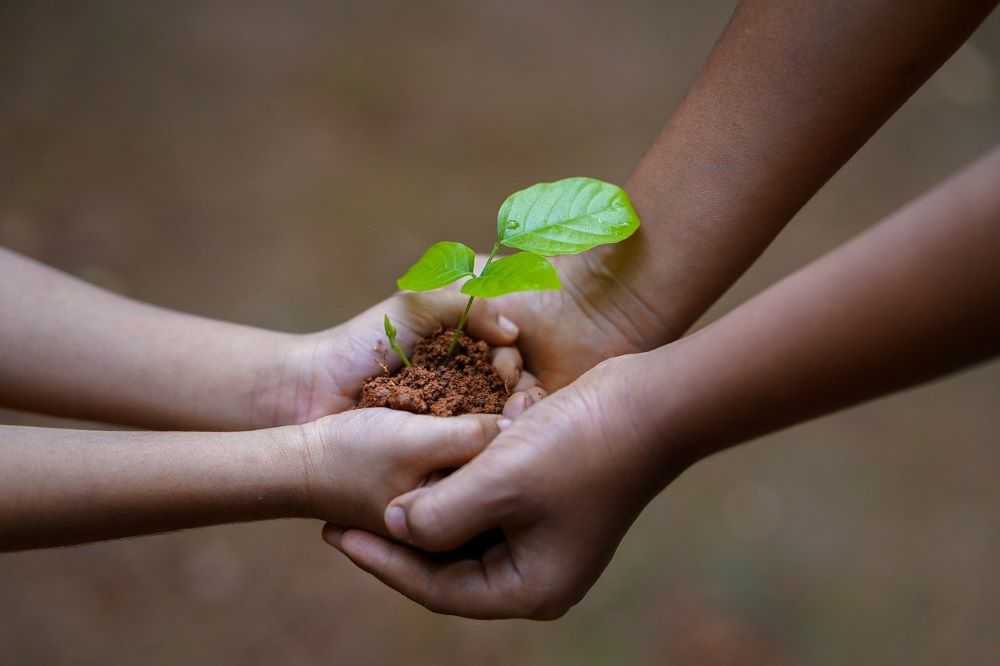 7. Communicate effectively and transparently
There's nothing worse than inundating your partners with salesy emails. After all, your affiliates are busy people and you don't want to go clogging up their inboxes. However, it's really important that you keep your affiliates informed of any developments that might affect them or help them to do their jobs better.
We've already mentioned the importance of checking in with them and trying to build a personal relationship. But it's also vital to keep them updated about things like:
Product updates. As mentioned above, your affiliates should be kept up-to-date about new products that are available for them to promote, or product improvements.
Marketing and assets. Let your affiliate partners know if you've added new assets to your library, if your business has updated its branding or if there's new copy they can use in product descriptions and other content.
Changes to your program. If you've made changes to your affiliate program, for example you've changed the commission rates or you're using a new way to attribute sales, you must let your partners know.
Trends and promotions. Tell your affiliates about events and trends you're going to be capitalising on, and let them know about any offers, sales and discounts you're planning in advance. That way, they can help you to create an impact by planning their own promotional activities to coincide with them.
Reports. You might find it handy to send your affiliates reports that detail your top-performing partners and products, especially if you're hosting a competition. Just be sure to keep the content as useful as possible – featuring a top earner is all very well, but providing some tips about what they did to get there is even better.
You could also consider sending out more general information that's likely to help your affiliates, such as industry news and trends. 
However, the biggest takeaway here should be that you need to communicate with your affiliates as transparently as possible. One of the main reasons why partnerships fail is a lack of trust. So, you need to demonstrate that you're being fair, honest and transparent in order to keep your affiliate partners engaged.
8. Advocate for your affiliates in-house
Finally, remember to make your affiliate partners a priority across your organisation. If you're a partnership manager, you'll need to be your affiliates' voice internally and stand up for their interests during in-house conversations that they're not a part of.
Although your partners aren't the ones handing you your paycheque, they are integral to the running of your business and a successful partnership manager will feel comfortable advocating for them internally. This becomes all the more important when things don't quite go to plan. While it can be tempting for higher-ups to withdraw budget from your affiliate program if it's not performing well, often this is a sign that it needs more investment and careful nurturing to support it in succeeding.
The same thing goes if you have underperforming affiliates. While there are some affiliate partners you'll want to remove from your program (such as those who don't follow your guidelines or don't fit your niche), be careful not to show too much favouritism to your top performers. Although the affiliates who aren't bringing you much income might feel like a drain on your resources, they may simply need some nurturing and support to help transform them into valuable assets.
—-
Keeping your affiliates happy is crucial to maintaining a successful affiliate program. And while there's a lot you'll need to consider, it's not rocket science! 
Much of what we suggest to keep affiliate partners engaged comes down to three simple things: relationship building, communication and support. Nail these and you'll be on your way to growing a successful affiliate program in no time. 
And if you're looking for more affiliates to join your program, don't forget to sign up with Breezy – we'll help you find relevant affiliates way more quickly and easily so you can focus on keeping them happy and engaged. How does that sound?!