How to make money affiliate marketing on Instagram
Publication date

Author

Imogen Beech

Reading time

10 minute read
If you're after a way to make money as an affiliate without a website, Instagram is a great shout. After all, it boasts over 1 billion monthly users – more than 500 million of whom use Instagram Stories every day (according to BusinessofApps). Not only that, but a whopping 55% of fashion shoppers have made a purchase after being influenced by an Instagram creator's post (according to Hootsuite), showing just how much influence affiliates on Instagram can have.
However, despite all its potential, there are some quirks of the platform that can make getting rewarded for paid partnerships on Instagram just a little bit challenging. With that in mind, here's how to make money affiliate marketing on Instagram.
How does affiliate marketing on Instagram work?
Affiliate marketing all centres around sharing affiliate links to promote a brand's products. When a user clicks on your affiliate link and goes on to buy something, the brand will be able to tell where that user has come from and reward you for your efforts, usually paying you a share of the revenue.
In very simple terms, to make money as an affiliate on Instagram, you'll need to:
Set up an Instagram account. This should preferably be a Creator or Business account so that you can access insights about your audience demographics and other useful metrics.
Find a niche. Avoid trying to appeal to everyone and instead focus on doing one thing really well. This will help you to appeal to a select group of people, and will also make you more attractive to brands within your niche.
Grow your followers. This can be achieved by posting great content. Use hashtags so that your posts are seen by people outside of your immediate network and hopefully, they'll end up following you!
Join affiliate programs. You can find affiliate programs by joining affiliate networks, heading to the website of some of your favourite brands or signing up with Breezy to get recommendations. Once you've been accepted onto an affiliate program, you'll be able to generate unique tracking links to promote the brand's products.
Share your affiliate links. Finally, you'll need to share your affiliate links on Instagram and encourage your followers to click on them so that you can earn a commission if they go on to buy something. Remember that it's a legal requirement to disclose affiliate links so that users know you're being compensated.
Looks easy enough, right? There's just one problem. Instagram massively restricts where you can place your affiliate links.
Basically, most Instagram users, including affiliates, are restricted to using just one link on Instagram at a time – the one in their bio. This isn't ideal for a few reasons.
Firstly, most successful affiliates will promote more than one product and partner (in fact, we'd recommend this so that you're not putting all your eggs in one basket). By using just one affiliate link in your bio, you won't be able to promote all your partners at once. Yes, you could keep changing the link so that it corresponds with your most recent post, but this could result in losing out on valuable commissions from the brands you're not linking to at that time.
Secondly, asking people who see your post on their feed to head over to your profile in order to click your affiliate link is an extra step. We know, we know, clicking on someone's profile isn't exactly hard. But you want to make clicking your link as easy as possible in order to maximise the number of people who do it. Otherwise, what's to stop them from just Googling the brand you've promoted, bypassing your affiliate link altogether?
As you can see, making money affiliate marketing on Instagram requires a bit of thinking out of the box.
How to make money affiliate marketing on Instagram
Okay, so up until now, we've dealt with all the issues you'll face as an affiliate marketer on Instagram. But you want solutions!
Here are some ways you can get around the one-link rule to make money affiliate marketing on Instagram.
1. Use a link-in-bio tool
This is probably the most obvious workaround for the 'link in bio' dilemma we've just explained. When you use a link-in-bio tool, you still put just one link in your bio. However, this link leads to a dedicated page where your users can view a range of links and select the one they wish to follow.
There are lots of tools that can do this for you. A couple of the most popular are Linktree and Linkin.bio (a feature that comes with a subscription to social media management tool Later.com). Both these tools have free subscription options, but you may need to pay if you want additional capabilities, such as custom backgrounds and buttons.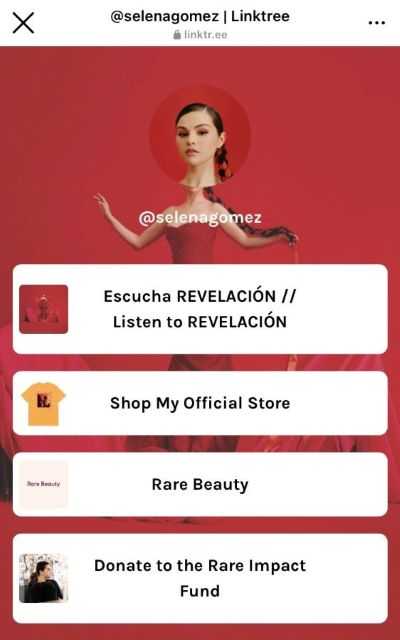 Alternatively, you can create your own version of a link-in-bio tool by building a website with a landing page that does the same thing. This is relatively easy to achieve using a website builder such as Squarespace or WordPress. It's likely to work out more expensive than using an existing link-in-bio tool as you'll need to pay domain and hosting fees, but it could be worth it if you want to use your affiliate website for other purposes too.
In a similar vein, some affiliate programs, like Amazon, will allow you to set up your own online shopfront on their website. On Amazon, this is known as an aStore and is basically a kind of personalised homepage where affiliates can collate all their recommended products. If a lot of the affiliate products you plan to promote are from one brand, this could be a great alternative to a link-in-bio tool as it will allow users to browse the full range of products you're promoting.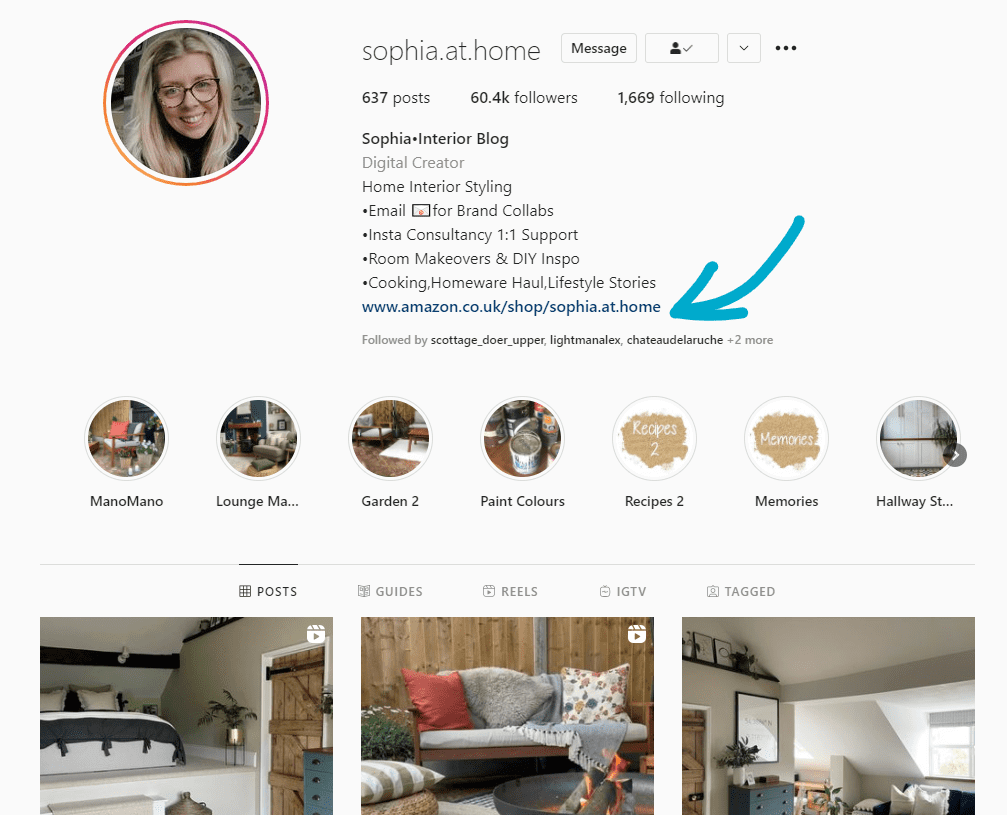 Either way, just remember that all these 'link in bio' tricks still require you to direct your followers to your profile. So, you could still lose out on commission from followers who see your promotions on their feed and buy the product without ever seeing your link. Having said that, in our opinion, it beats using just one affiliate link any day.
2. Use memorable links
Links are things you can click on, right? Well, technically yes. But needs must, and some affiliates get around the lack of clickable links on Instagram by creating short and memorable URLs that followers can memorise and type into their search bar.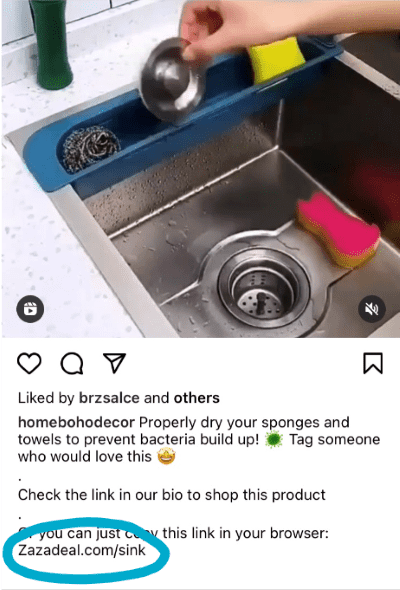 URL shortener tools like Bitly can be particularly helpful if you're looking to make your URLs shorter and therefore more memorable.
The positives?
Well, this way, you won't have to send users to your profile in order to share an affiliate link. Instead, you can just write the link out in the caption of any post, or overlaid over an image and anyone who views the post on their feed will see it.
The downside?
Well, it's kind of obvious, but these links can't be clicked. It's asking quite a lot of someone to memorise a link and then write it out in their address bar themselves. There's always a risk that someone just types the brand name into a search engine instead, which would prevent you from earning any commission.
As you can see, it's not a foolproof solution by any means. But it's better than nothing – especially if you use it in conjunction with other methods on our list.
3. Use a promo code
Here's another idea for you: where possible, why not avoid using an affiliate link altogether?
We know what you're thinking: 'Aren't affiliate links the things that allow your partner brand to reward you based on performance?'
Well normally yes, and many affiliate programs will only operate this way. However, others might consider giving you an exclusive promo code instead.
In this case, instead of sharing an affiliate link, you share your bespoke promo code. Then, when any of your followers go on to buy the product you've promoted, they'll (hopefully!) enter that code and your partner brand will know to reward you.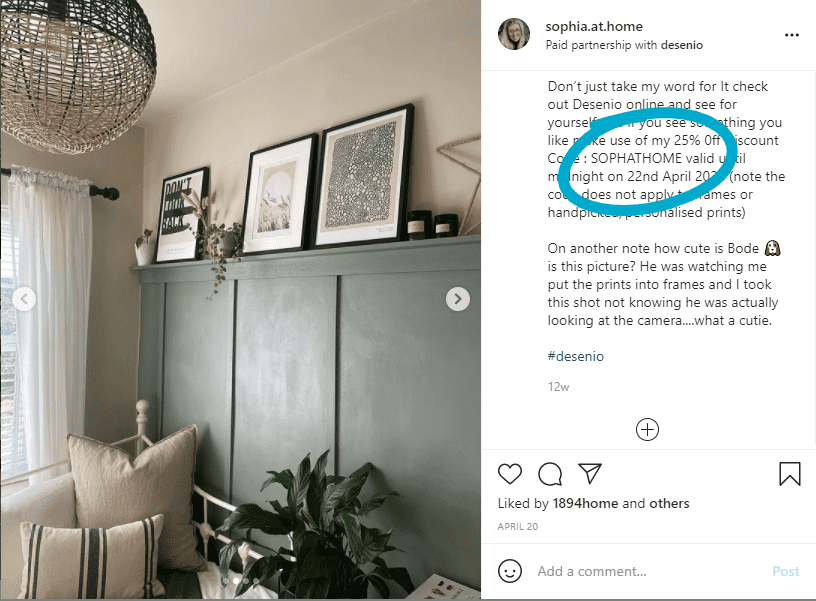 The only problem is that it's not quite as accurate as using an affiliate link. First, there are always going to be a few people who completely forget to enter your code. You'd be surprised, but even with a meaty discount, this does happen.
Second, what happens if your followers come across more than one promo code for the same brand?
Brands will generally be able to tell if a consumer has clicked on more than one affiliate link and will often be able to split the commission between multiple affiliates. However, most of the time, brands won't accept more than one promo code which means only the affiliate whose code is used will get rewarded. Hopefully, it will be yours, but sadly, this is something you can't control!
4. Use Instagram Stories
Let's not forget that Instagram has become as much about the stories as about the posts. And you'll be pleased to hear that affiliates can link out on Instagram Stories. Your users will just need to swipe up instead of clicking.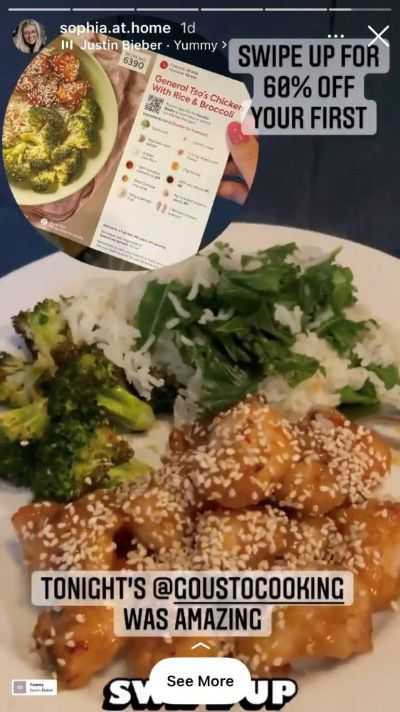 The only caveat is that to access this capability, you'll need to have a verified account (you know, the ones with the blue tick), or a business account with more than 10,000 followers. So, it's not really an option if you've only just become an affiliate marketer.
Once you can access it, however, it can be a great way to promote affiliate products. Not only do stories give you a really direct way of communicating with your followers, but they'll also appear right at the top of your followers' feeds, giving them a good chance of being seen.
That said, there are a couple of downsides.
For one thing, unless you pay for sponsored stories, your stories can only be viewed by your followers. This is unlike posts, which can be found organically if you use the right hashtags.
Plus, Instagram Stories are quite short-lived. They'll disappear completely after 24 hours unless you save them to your profile. Even if you do, it's pretty unlikely that someone's going to scroll through realms of your old content.
Don't get us wrong, we're not saying you shouldn't use stories. All we're saying is that you might want to consider using them alongside other methods on our list.
5. Pay to promote your posts
You might not have considered paying to promote your posts before, but paid advertising on Instagram can be a great way to get new eyes on your content. Better still, it lets you add a CTA button to posts, linking through to wherever you want!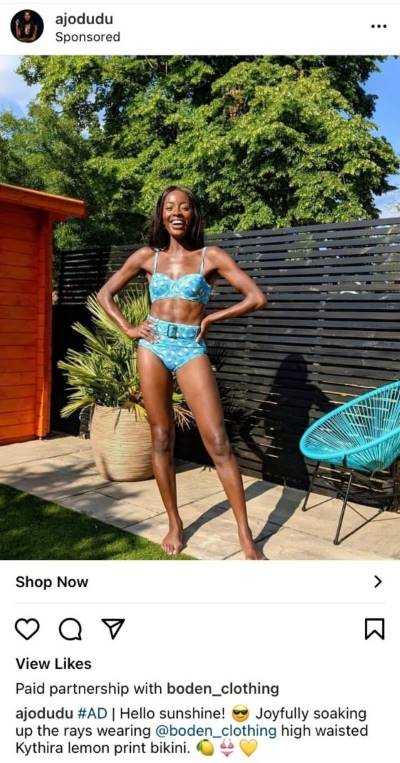 We get that you might be hesitant to pay to carry out your affiliate marketing activities. But you don't have to spend a lot on paid advertising on Instagram for it to be effective. A study showed that the average CPC (cost per click) for mobile app install ads was just $0.61, which is considerably cheaper than Facebook's $0.80.
Not only that, but you get to really carefully tailor how much you're spending and who your ads get shown to. Setting your budget and target audience's demographic in the app can easily be done in a few simple steps.
The only issue is if you end up paying for ads that don't then convert into sales. Or if you're paying more for your ads than you're getting paid in commission as an affiliate marketer.
However, we wouldn't stress too much. Not only is it unlikely if you're creating great content and working with brands that convert well. But if that does happen, you can simply pause your ads before you lose more than a few pounds. Easy!
6. Use IGTV
Instagram TV, more commonly known as IGTV, allows you to publish videos between one minute and an hour in length (depending on how big your account is). So, it's a great way to engage with your followers on a more personal level.
However, the really great thing about IGTV videos is that you can add a clickable link to the video description! To access the clickable link, viewers just need to click on the video title as they're watching. It's probably best to tell them to do this in the video though, otherwise, they may not see it.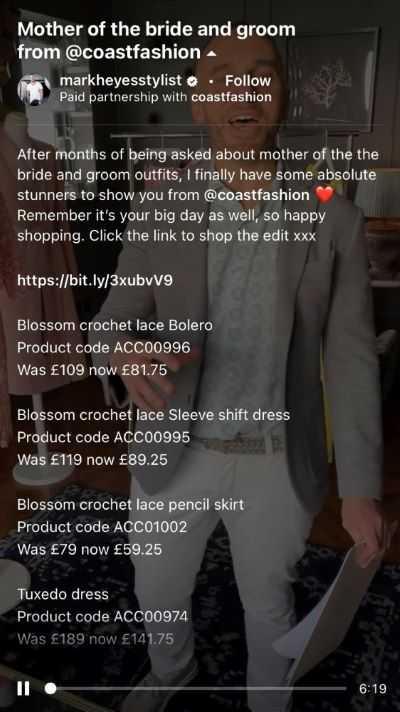 Instagram recently removed the IGTV tab from the Instagram app so, unfortunately, it's become relatively hard for viewers to find your videos organically. However, you can post one-minute previews that show up in your followers' feeds alongside regular posts.
This is a great way to promote affiliate products as, if viewers enjoy your preview, they can simply click on it to access your whole IGTV video (and therefore, to access your link!). Plus, just like standard posts, you can use hashtags to reach users who aren't yet following you.
It's true IGTV isn't perfect, but it's an extra opportunity to get your affiliate links out there. So, you may as well give it a go, especially if you have an affiliate product that would benefit from some catchy video content!
7. Work with brands using front-of-funnel metrics
Most affiliate programs work on a CPS (cost per sale) basis, giving affiliates a commission each time their promotions result in a customer making a purchase. But this isn't the only way of working.
As long as you're paid based on performance, there's no reason why you have to be paid at the point of purchase. Instead, you could be paid at any other point in a customer's journey, such as when a customer clicks your affiliate link (CPC) or when they see your promotion (CPM).
Because of the difficulty posting affiliate links on Instagram, it might be easier to use earlier metrics that are better suited to how users engage with content on the platform. For instance, a brand could pay you based on the number of likes a post gets, or on the number of comments.
For you, this could be ideal as it avoids the possibility that a user bypasses your affiliate link, preventing you from getting paid for your hard work.
For the brand, it's less ideal as a like or comment won't necessarily result in a sale – of course, it's safest for them to pay you only when they get paid themselves. That said, even if engagement on social media doesn't always result in a sale, there's a lot to be said for aiding brand awareness, and some brands are willing to work this way.
Ultimately, it's unlikely you'll find a deal like this by joining a generic partner program, but if you can start a conversation with the brand and negotiate your terms, it's well worth giving it a go.
--
As you can see, Instagram is a fairly restrictive platform when it comes to affiliate marketing and none of the solutions we've mentioned above is completely foolproof. But that doesn't mean you should steer clear of it.
Instead, it's just about understanding the restrictions and finding the ways around them that work best for you. Once you can do this, you'll be able to make money affiliate marketing on Instagram to your heart's content.
If you're looking for more tips on how to make money with affiliate marketing, check out our dedicated guide. Or, if you're ready to find the perfect affiliate partners, sign up with Breezy. We'll show you thousands of partner opportunities that you'd struggle to find anywhere else. You're welcome!