5 fantastic co-branding examples
Publication date

Author

Imogen Beech

Reading time

7 minute read
Why spend all your time and money marketing your brand alone when you don't have to?! As the old saying goes, two heads are better than one. And by teaming up on a co-branding partnership, you could not only split the cost and resources spent running a marketing campaign, but you could also benefit from leveraging another brand's reputation and market reach. Check out our guide to co-branding to find out more – it really is a no-brainer!
To give you a little bit of inspiration, we've taken a look at five fantastic co-branding examples. From jumping out of a helium balloon to encouraging kids to exercise, these brands have created waves with their creative approaches to co-branding partnerships. Here's what we can learn from them.
1. Red Bull & GoPro
GoPro and Red Bull's biggest branding collaboration was on their famous 'Stratos' campaign in 2012. They collaborated on an event where Felix Baumgarner jumped out of a helium balloon 24 miles above the earth, wearing a GoPro. He shattered three world records, broke the sound barrier and captured the whole thing on film.
Red Bull reportedly invested a whopping $64.8M on the jump. But when it comes to brand awareness it was certainly worth it – the numbers speak for themselves:
The live stream of the event on YouTube received more 340 million site views before the jump took place
8 million viewers streamed the event live, setting a new record for YouTube
German news channel N-TV set a new ratings record with 6.59 million viewers when Baumgartner landed the jump
Around 3.1 million tweets were sent relating to the event
And of course, that's not to mention the fact that people still talk about the event today – Red Bull's highlights video has received 46 million views on Youtube to date, which is just one reason why the pair have also made it onto our list of top comarketing examples (as well as our more general list of the very best partner marketing examples!).
So, why exactly are GoPro and Red Bull such great partners?
To start with, they're both lifestyle brands. And, while they sell wildly different products, they both promote the same lifestyle – one that's active, daring and usually, pretty extreme! These brand partners were made for each other because they're both targeting the same audience without competing.
While GoPro has the tech to help athletes and adventurers film their stunts, Red Bull uses its experience and reputation to run and sponsor events. So, it seems only natural that they teamed up by using GoPros to film action sports at events run or sponsored by Red Bull.
'Stratos' was the most successful and memorable of all the events they collaborated on because it was so extreme. And of course, it had never been done before! Because of this, it drew a huge amount of attention, especially on social media, helping both brand partners to expand their reach and leverage one another's fan bases.
Although we can't be sure how many additional sales this partnership resulted in, what we do know is that four years later the brands announced that they would be joining forces on a multi-year, global partnership, giving Red Bull equity in GoPro and giving GoPro exclusive access to more than 1,800 Red Bull events across more than 100 countries. So, we can safely say that their 'Stratos' event was a very successful trial for the real thing!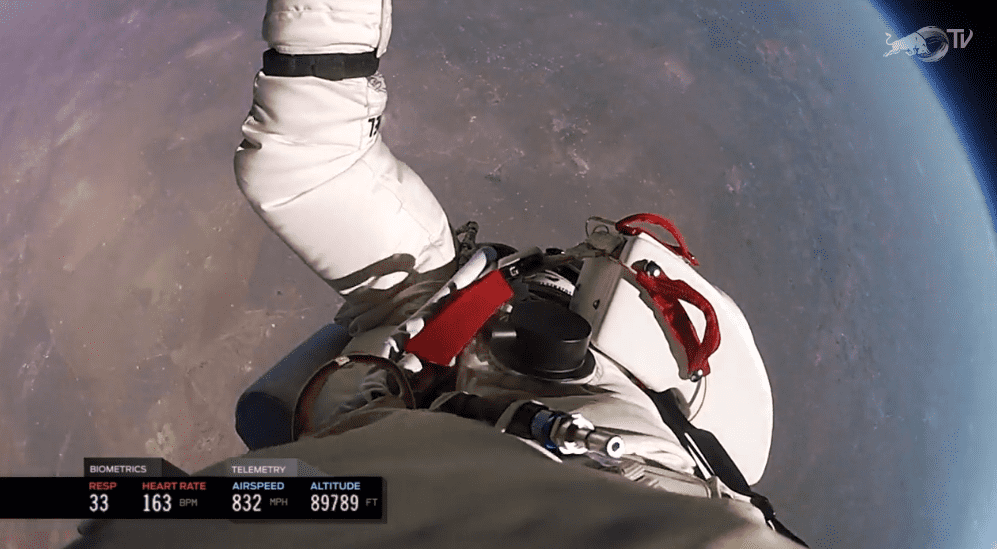 2. Ben + Jerry's Canada & Wattpad
A cross between a content partnership, a co-branding collaboration and comarking, Ben + Jerry's Canada teamed up with Wattpad on their 'pen your pride' campaign. The campaign took place during Pride month and encouraged writers to post stories on the Wattpad platform about moments where they felt proud to be a member of the LGBTQ+ community.
Interestingly, the partners' goal here wasn't to do with generating new customers or even reaching a set number of views. Instead, the brand partners aimed to generate 10,000 stories through the campaign, committing at the same time to donating $10,000 to the ILGA (International Lesbian, Gay, Bisexual, Trans and Intersex Association) so that they could continue their vital activism work.
Instead of simply reaching their goal, the partners far surpassed it, achieving 170% of their target!
On top of that, the stories received nearly 600,000 engagements on the Wattpad platform and more than 1 million social impressions worldwide – serving to boost the perception of Ben + Jerry's and their involvement with the LGBTQ+ community by 142.8%.
But why did it work so well?
Firstly, Wattpad was the perfect home for the content generated from the campaign. Not only does it connect over 80 million readers and writers through the power of social storytelling, but Wattpad's readers had already spent billions of minutes reading LGBTQ+ stories on the platform.
Through 'pen your pride', Ben + Jerry's Canada was able to increase positive brand sentiment, raise awareness of the company's involvement in the LGBTQ+ community and sell more Ben + Jerry's ice cream in Canada in the process (Wattpad's community was 25.4% more likely to purchase Ben + Jerry's after the campaign).
Meanwhile, by hosting its first branded write-a-thon, Wattpad benefited from being associated with a global brand partner – bringing in new readers and contributors as well as showcasing the power of its platform.
Read our piece on excellent examples of content marketing partnerships for more inspiration on how brands can partner on content to create growth.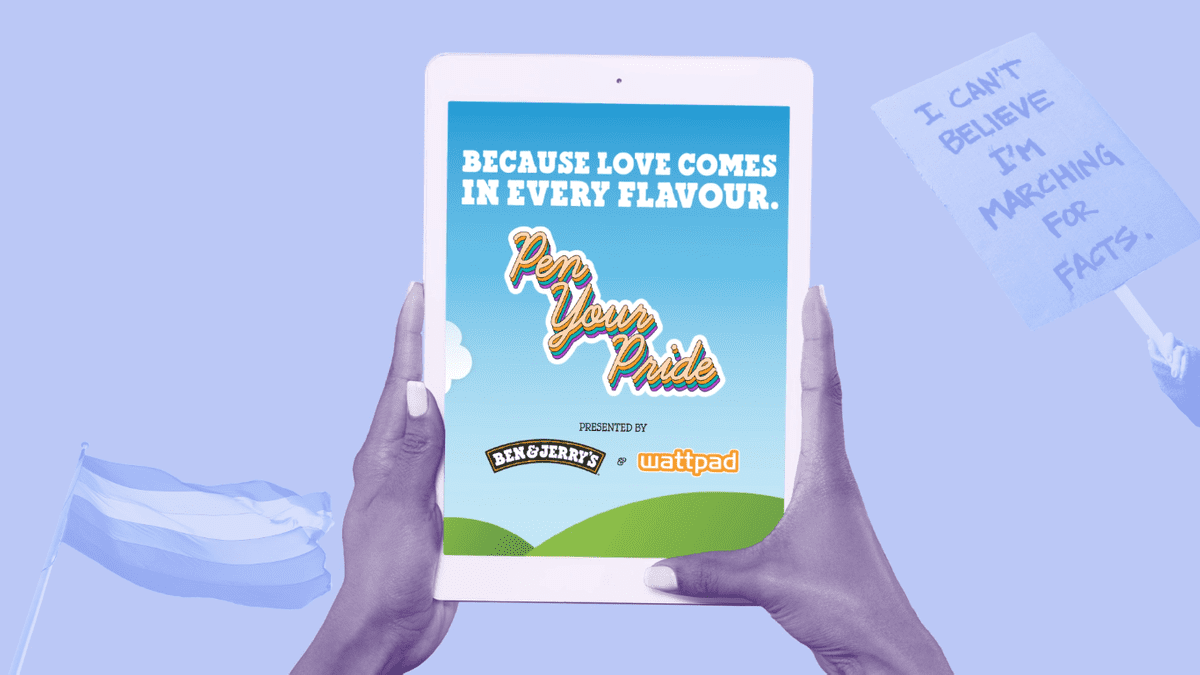 3. Intel & UPROXX
In celebration of the launch of Intel's 8th Generation Core Processor, and in a bid to make Intel synonymous with creativity, Intel teamed up with UPROXX to co-brand a series of Ted Talk-style presentations at an event they called CRE8CON.
Not only were these presentations an excellent way of engaging the live audience that was present, but the talks were then uploaded to Youtube and embedded on UPROXX's website, resulting in over 4 million views to date!
So, how did a branding collaboration between a tech company and an online magazine result in quite so much traction?!
Well, the event brought in creative thought leaders from various industries to show how they use Intel's software to further their creativity. From a games designer who made a video game in front of a live audience, to a graphic design team creating an art installation off the cuff, these presentations are insanely watchable and inspiring.
From Intel's point of view, the talks are a great example of 'show don't tell'. By getting creators to use the brand's software in really cool ways, there was no need to even mention Intel at all.
For UPROXX, an online magazine that aims to shape youth culture, the talks are great content that can live on for many more years on its website. And, of course, having Intel as a brand partner is useful in driving more viewers to UPROXX and its content.
On that note, this is one of those partnerships that doesn't quite fit into just one partnership type – it's as much a content marketing partnership as it is a co-branding one and even features on our list of excellent content partnership examples! Ultimately, it's rare for a successful collaboration to fit into just one type of strategic partnership!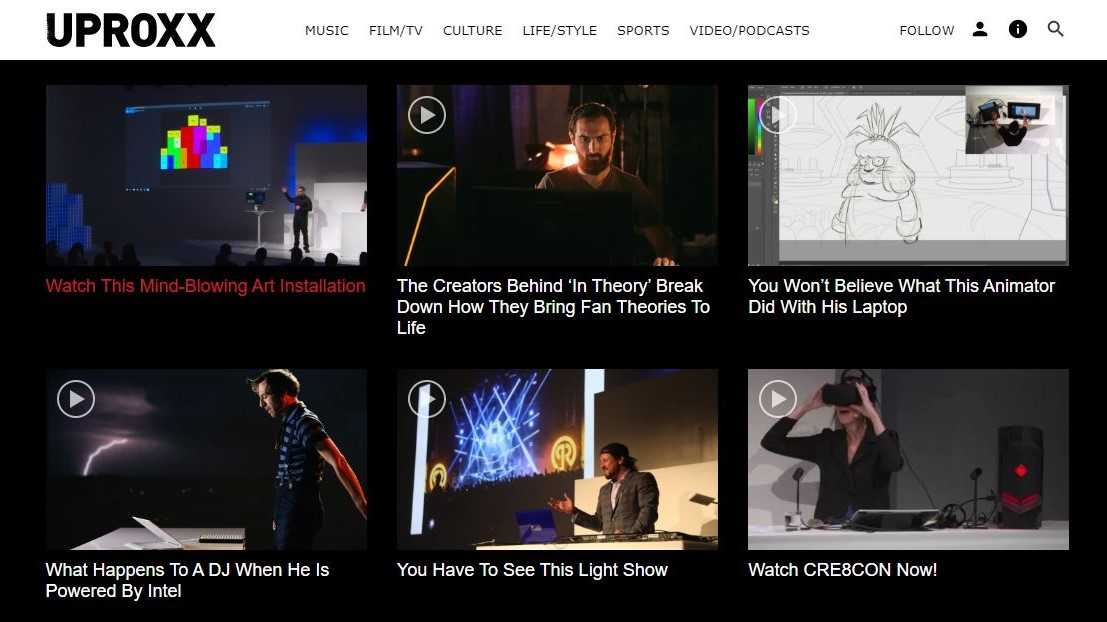 4. UNICEF & Target
In 2015, Target joined forces with UNICEF on their 'Kid Power' campaign. Target sold kid-friendly fitness trackers and encouraged the wearer to complete fitness activities. These activities then ultimately helped to deliver food packages to underprivileged children across the globe.
The co-branding partnership was a huge success, with over 193,000 students taking part in the campaign. Not only that, but the Kid Power participants were able to unlock more than 6.4 million packets of RUTF (a high-calorie food packet used as a treatment for severe acute nutrition) – enough to save 40,000 children across ten countries.
So, why was partnering with a not-for-profit organisation so effective for Target?
Well, by showcasing its social responsibility, Target was able to better its reputation and, in doing so, draw in more customers. This particular campaign was so successful because Target was demonstrating its commitment to social responsibility in two ways – firstly by encouraging children to embrace a healthy lifestyle, and secondly by providing resources to help underprivileged communities.
Of course, from UNICEF's point of view, the benefits were clear. The campaign helped the charity to meet its demanding sustainable development goals and gave them a channel through which to access a giving audience outside of its usual reach.
As a partnership between a brand and a charity, this could also be seen as a charity partnership and in fact, it's also made its way onto our list of fantastic charity partnership examples. As well as benefiting both parties, this ongoing branding collaboration continues to spark good by generating awareness of global malnutrition.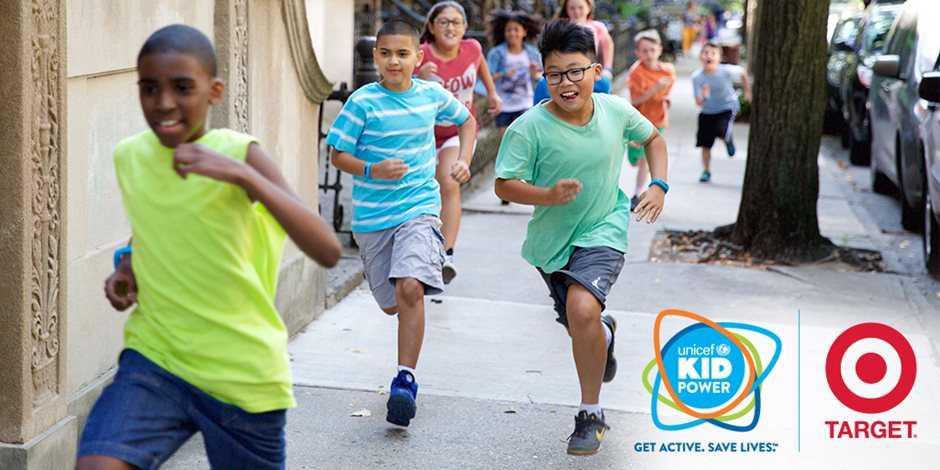 5. Uber & Spotify
Uber and Spotify's famous campaign 'a soundtrack for your ride' is a fantastic example of how two very different companies can form a co-branding partnership that benefits them both.
How many times have you ridden in a taxi to music that you don't like? Ride-hailing app Uber capitalised on this problem by allowing users to connect with music-streaming app Spotify while waiting for their ride to arrive. This way, users could choose their own playlists to listen to during their Uber ride.
While it's impossible to know just how many people made use of the feature, what we do know is that the partnership gained a ton of publicity. Not only that, but the rolling out of the feature in 2015 marked a steep uptick in Spotify's monthly active users. In the first quarter of 2015, the brand recorded 68 million monthly active users. Yet in the same quarter a year later, that figure had leapt up to 96 million.
But what can we learn from this memorable partnership?
Well, the whole branding collaboration was centred around creating a better experience for users, by making it easier to listen to your favourite music while travelling. This is a great lesson that if you really think about your users first and foremost, the rest will follow. The partnership gained a ton of media coverage that allowed the brands to expand their audiences and gain new users.
'A soundtrack for your ride' goes above and beyond a simple co-branding partnership by actually integrating the two products via the Uber app. In this way, their co-branding activities are part of a larger joint product partnership (in fact, the pair's collaboration has even made it onto our list of the best product partnership examples). This overlap is very common in co-branding and is something that we cover in more detail in our guide to co-branding.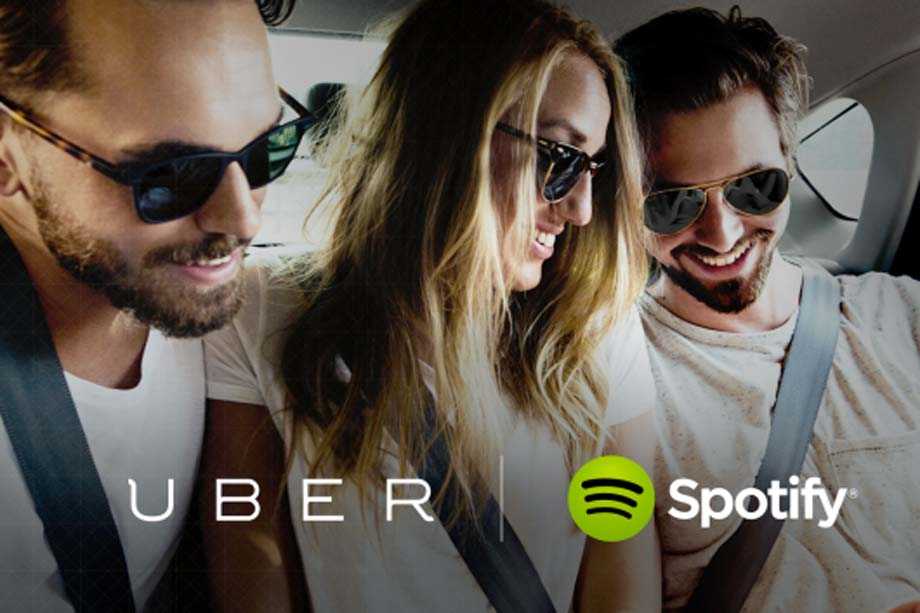 As these successful co-branding examples show, there are so many different ways that you can leverage a brand partner for the good of your company. And if it's good enough for these huge, successful brands, it's probably good enough for you too!
The only thing all these branding collaborations have in common is that they'd never been done before. So, whether you're trying to better your brand reputation by associating yourself with a charitable cause or gain new users by teaming up with another brand to improve the user experience, don't be afraid to get creative!
If you're on the lookout for a partner who can help you to grow your business through co-branding, why not sign up with Breezy? We'll show you hundreds of relevant brands that could be excellent potential partners for you, helping you to save time, money and stress.