How to make money as an affiliate without a website: 6 proven methods
Publication date

Author

Imogen Beech

Reading time

12 minute read
If you're contemplating becoming an affiliate marketer, the first thing you've probably thought about is starting an affiliate website. But did you know that you don't actually need a website to carry out affiliate marketing?
That's right, some of the most successful affiliates have made tons of money using completely different channels. Think Jason Stone, who made more than $7 million in affiliate sales on Instagram. Or Ian Fernando, who quickly went from earning $100 per day to $1,000 per day using primarily Facebook Ads and Push Ads.
In fact, there are tons of ways to make money with affiliate marketing, from posting your affiliate links on social media to simply sending them to family and friends via WhatsApp. At the end of the day, as long as you have somewhere to post your affiliate links, you're good to go!
With that in mind, here are 6 ways that you can make money as an affiliate without a website. Enjoy!
1. Social media
As of 2020, over 3.6 billion people were using social media (according to Statista). And by 2025, that figure is expected to rise to a whopping 4.4 billion people.
That means there's a massive audience out there just waiting to engage with great content. And, if you play your cards right, there's no reason why that content couldn't be yours!
There are lots of different social media platforms through which you could conduct your affiliate marketing activities, including Facebook, TikTok, Twitter, Snapchat and Instagram. To get started as an affiliate marketer on social media, you'll generally need to:
Set up an account on the platform.
Post great content to grow your number of followers.
Join affiliate programs to find products to promote.
Start posting affiliate links (remembering to disclose them, of course!).
That said, each platform has its own unique quirks that you'll need to account for. For instance, Twitter's character limit is so low that it can be hard to include a full affiliate link disclosure statement. Instead, you could include a hashtag like #ad or #affiliatelink.
And TikTok doesn't allow any clickable links in videos, or even all its users to put a link in their bio. This can be really problematic for affiliates who need people to click their affiliate links in order to get paid!
Instagram is similarly restrictive. Despite being a popular platform for affiliate marketers, there are a number of problems with Instagram paid partnerships. The biggest is that most Instagram affiliates are restricted to using just one link – the one in their bio – which isn't ideal if you're promoting more than one product.
Don't get us wrong, that doesn't mean you shouldn't use Instagram for your affiliate marketing efforts. The platform boasts over 1 billion monthly users after all, more than 500 million of whom use Instagram Stories every day (according to BusinessofApps). It just means you'll need to be a little bit creative when it comes to finding ways to make money as an affiliate on there. You could:
Work with brands who'll give you a promo code instead of a link. You'll then get paid a commission when a customer quotes your code at checkout, rather than when they purchase through your link.
Use a link in bio tool. This involves putting a link in your bio that, when clicked, reveals a gallery of affiliate offers that users can choose from.
Use swipe-ups on Instagram Stories. This one's only available if you have a business account and more than 10,000 followers, or a verified account. However, if you have access to it, it means you can add a link to your Instagram stories, which users can swipe up to use.
Fork out on Instagram paid ads. You can easily convert any post into a paid ad on Instagram. On paid posts, you'll be able to use a button using your affiliate link.
As you can see, there are options, but becoming an affiliate on Instagram does come with its own set of challenges. For more ideas, read our dedicated guide about how to make money affiliate marketing on Instagram.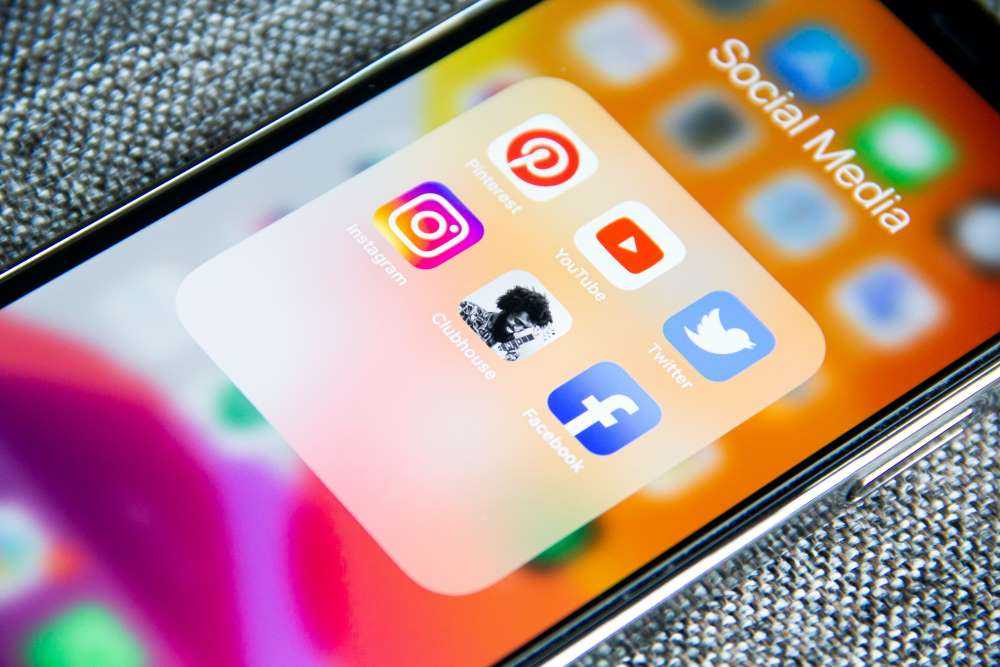 2. YouTube
If your skills are in videos rather than written content, it makes complete sense to set up a YouTube channel instead of a website. Not only does YouTube have over 2 billion monthly active users (according to BusinessofApps), but it also comes with similar SEO benefits.
Let us explain.
Most channels for affiliate marketing are best-suited to short-term gain. Think about Instagram, where your posts get archived in a bank of content. Or PPC (which we'll cover later) where, if you want to carry on getting results, you have to carry on paying.
Affiliate websites and YouTube videos, on the other hand, are well-suited to helping you make passive income in the long term. Basically, they can both be optimised for search engines, known as SEO. This involves using keywords to improve your content's ranking, which will allow more people to find it and therefore help you pick up traffic organically over time.
On YouTube, you can optimise your content for search engines by including keywords in:
Your file name.
Your video title.
Your description.
Your tags.
It could also help to add a category for your videos, as well as subtitles. Adding subtitles will not only help you to highlight important keywords, but it will also improve your viewers' experience which can only be a good thing!
The only downside to SEO in affiliate marketing is that it can take a while for your content to start ranking on search engines. So, it does require patience. But we'd say it's worth it for the organic growth that should (hopefully!) result from it.
Right, so now you know how to get your content ranking, you'll need to know how to monetise it by inserting affiliate links. When you post a video to YouTube, you can place affiliate links:
In the video description. You can insert as many affiliate links as you want here.
In the video's pinned comment. Write and pin a comment to your YouTube video with any relevant affiliate links.
In your channel's Community tab. Accounts with over 1,000 followers qualify for a Community tab on their channel. This is a great place to engage with your followers and post new affiliate links.
In the video itself. If you want to post links in your videos, they'll need to point to your channel's 'associated website.' That means that you'll need at least a landing page. However, if you don't mind setting a landing page up, you can create cloaked links that point to your website but redirect to your affiliate link.
As you can see, YouTube has a lot of different options for including affiliate links in your content. So, it can be a really great way to make money as an affiliate!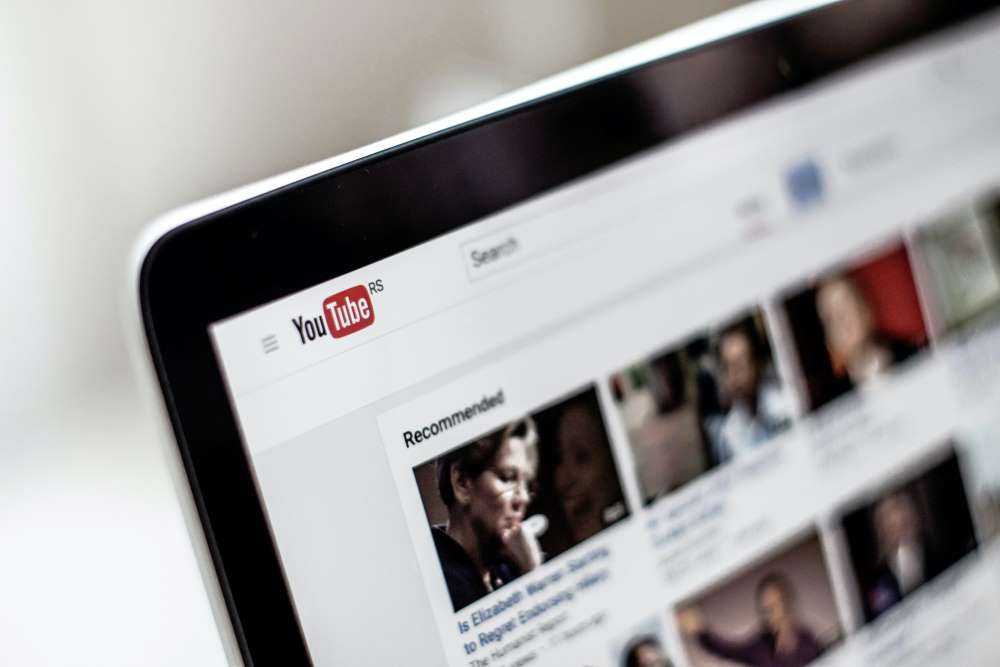 3. Email marketing
Email marketing can be an incredibly powerful channel for affiliates. Unlike social media, email isn't subject to the whims of an individual platform that could change its algorithm at a moment's notice. And unlike most channels, with email marketing, you're targeting warm leads.
Yes, it's true that you might never have met the people on your mailing list and that they're not all going to become loyal customers. But if you've built up your mailing list yourself rather than investing in a database, you'll know that everyone on there has willingly handed you their email address. That means they're at least open to hearing from you. Winning!
On top of that, your emails will be landing straight into your subscriber's inbox, alongside messages from their boss, their best mate or their nan. So, it's unparalleled in terms of directness and immediacy.
Just make sure that you don't spam people. The key to making money as an affiliate through email marketing is to provide genuinely useful content that your readers look forward to receiving. Otherwise, the unsubscribes will quickly come rolling in and you'll be left marketing to… well… no one.
Right, so how should you go about making money as an affiliate through email marketing, without a website?
Build your mailing list. You can build your own mailing list by looking for vendors that provide sign-up services. Make sure that you tell potential subscribers what they can expect from your mailing list and then, once they've signed up, that you deliver what you promised. This way, you won't risk losing subscribers by giving them unrealistic expectations. It can also help to incentivise people to join your list by offering them something free, like a course or ebook.
Sign up with an email provider that allows affiliate links. You might be surprised to hear that not all email providers will allow you to insert affiliate links into your email campaigns. And those that do often implement some restrictions. So, check the terms of service for any email provider you're considering, and make sure they fit with your planned affiliate marketing activities.
Join affiliate programs that allow email marketing. You'll need to join affiliate programs in order to find products to promote and get affiliate links. However, some affiliate programs will restrict where you can promote their products, and may not allow you to do so in email campaigns. Amazon Associates is one example.
Send valuable email content. Always put your subscribers first and send them content they'll actually be interested in. One way to help achieve this is by sending seasonal content, for example themed around Black Friday or Christmas, as these are events that are likely to be on your readers' minds. Of course, you'll need to include affiliate links in your email campaigns to make money, but be careful not to come across as too salesy. By focusing on building trust, your promotions will ultimately perform better.
Tailor your campaigns. Many affiliates will simply send out an email newsletter to all their subscribers. And that's fine! However, you might also find it useful to set up drip campaigns so that your subscribers receive specific emails at specific times. Similarly, you can segment your subscribers and send them different campaigns based on actions they've taken, such as whether they opened or clicked on a specific email.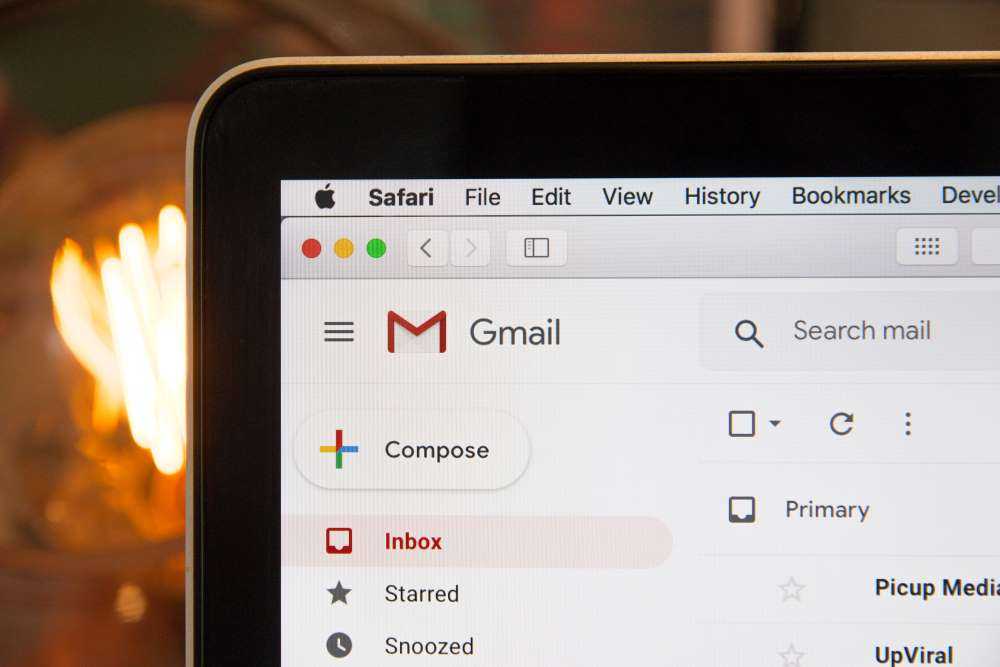 4. Content publishing platforms
If you want to make money as an affiliate writing blogs, you might think that you need a website. But that's not actually the case. Instead, you could write blogs and articles on content publishing platforms.
A couple of the most popular platforms of this kind are Medium (an open platform where anyone can share their writing) and Steemit (a blogging and social media website that rewards users for publishing content using the cryptocurrency STEEM). Better still, both these successful platforms allow their users to post affiliate links directly into their content.
But why would you want to post content on a platform owned by someone else, rather than on a website that's all owned by you?
It's free. You won't have to fork out for things like a domain, hosting or website building services.
There's a ready-made audience. Medium has nearly 100 million monthly readers (according to Cheddar), while Steemit has around 1.5 million users (according to a report on Springer Link). With your own website, on the other hand, you'd have to start from scratch.
You could earn other rewards. As well as allowing you to earn via affiliate marketing, Steemit rewards contributors using the STEEM cryptocurrency and Medium pays writers per 'clap' they receive from readers (albeit not much).
Although the platforms themselves tend to favour the most recent content, any articles you publish on them can also be found by search engines. This means you can use SEO to drive traffic to your articles (and therefore gain passive income) long into the future, in the same way as you can with a website or YouTube channel.
In fact, using a content publishing platform like Medium may even make it easier for you to rank higher in the search engine results pages (SERPs).
This is partly because Medium has a really high domain authority (a whopping 95 out of 100!), which means Google is likely to see it as a reputable site it should send users to.
And it's also partly because, if all goes to plan, you'll get a short sharp boost of views from Medium members when the article is first published. This will send positive signals to search engines like Google, meaning they're more likely to see it as valuable and therefore rank it more highly.
Just remember that, as social sites, these platforms will make it easier for their readers to find articles that other readers have enjoyed – readers on Steemit can upvote and downvote blogs, while readers on Medium can give 'claps' to the articles they like. This means that spammy articles that are riddled with affiliate links for the sake of it are unlikely to do well. Instead, you'll need to make sure that you're providing your readers with value, and that any affiliate links you post are genuine recommendations that will be helpful to readers.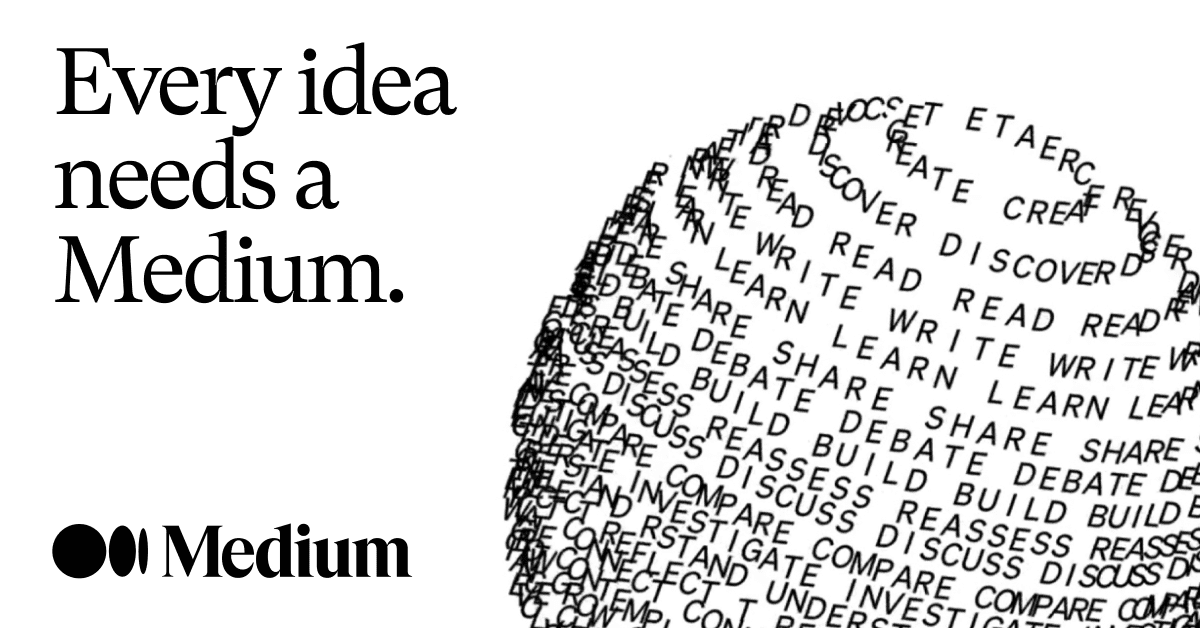 5. Paid advertising
Okay, so next up is paid advertising. This is essentially where you promote affiliate products using paid ads.
You might think: 'Why would I pay to promote my affiliate products when I could do it for free using other channels?' Well, there are two main reasons. First, it's quick to set up and you'll start seeing results almost instantly. Second, you can heavily target who sees your ads, which means you'll be able to drive the right traffic to your promotions – people who are most likely to click on your ad and, hopefully, convert!
While you could theoretically do this with any kind of ad, most affiliates choose to use PPC marketing. This is a kind of performance marketing (marketing where you pay based on performance – like affiliate marketing, in fact!), where you pay per click.
There are lots of platforms that allow you to conduct PPC marketing, such as Google Ads (where your ads appear at the top of the search engine results page or SERP), Facebook (where your ads are displayed in people's news feeds alongside their friends' posts) and Instagram (where sponsored posts and stories are shown alongside organic ones).
You may even be able to use solo ads to reach someone else's mailing list. In this case, you'd basically be renting a spot in someone's email newsletter. While some email marketers would ask you to pay an upfront fee, many will operate on a PPC basis.
The huge benefit of PPC is that you only pay when someone clicks on your ad. So, to state the obvious, if no one clicks, you won't have to pay a penny. Theoretically, this removes the element risk as you'll only be paying for ads that actually work.
However, it's not all sunshine and roses. Most affiliate programs operate on a revenue share basis. This means that even though you'll be paying each time someone clicks on your link, you won't actually get paid until one of those people goes on to buy from your partner brand. Which they might not actually do!
On top of this, it's not best practice to use affiliate links directly in your ads with most advertising platforms. Instead, you'll need to direct traffic to your own website or landing page, where you can then encourage users to click on your affiliate link.
We know, we know, we did say that this was an article on how to make money as an affiliate without a website. But there are tools, like Subscribe Funnels, that enable you to build designated landing pages for affiliate products without even needing a domain or hosting. So, it doesn't require a website exactly!
Regardless, landing pages can also be useful in other ways. Primarily, they allow you to vet traffic to ensure that users really are interested before passing them onto your partner brands. This is particularly important if your partners are paying you per lead or per click, rather than on a revenue share basis. In this case, you'll need to be able to show them that your leads or clicks are worth paying for, which is where your landing page comes in.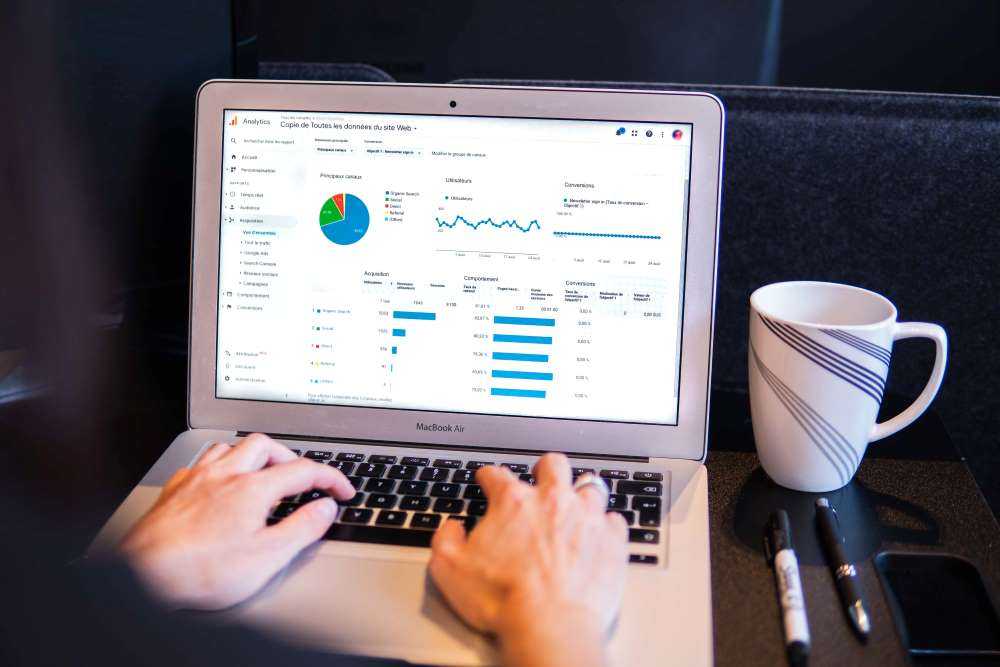 6. Online communities and forums
Finally, one of the easiest ways to make money as an affiliate without a website is by posting on online communities and forums.
This method is a little bit different from the others on our list, as it's the only one that doesn't involve creating dedicated campaigns to promote your affiliate products. Instead, it's a more reactive approach that usually involves joining an existing conversation.
A few examples of online communities and forums are Mumsnet, Reddit, The Student Room, Quora, Facebook groups or Slack communities.
Ultimately, if you want to give this method a try, you'll need to focus on finding the right forum or community for the products you want to promote. That's all about considering your target market and where that market is likely to be. For instance, if you've partnered with a brand that sells baby products, Mumsnet could be perfect. Or, if you've partnered with a brand that sells marketing tools, Online Geniuses – a Slack community for marketers – is likely to be ideal.
However, you should also consider your own background and interests. Online communities are about enabling like-minded people to form meaningful connections. So, there's no point in joining a group that has completely contrasting interests to you. If you do, you're going to find it hard to spark conversation, let alone promote your products!
Once you've joined your chosen group (or groups!) you'll need to check whether promotional activities are allowed. If they are, it may still be that affiliate links are banned, in which case, you'll need to set up a landing page to send users to, where you can then redirect them to your affiliate products. Reddit is one example where this would be necessary.
Then, you'll simply need to start contributing!
As these platforms are about fostering a sense of community, you should focus first and foremost on becoming a valued member of the network. This means regularly posting valuable contributions, not just posting affiliate links. By opting for a less salesy approach and focusing on providing truly helpful recommendations, you'll be able to build trusting relationships that will lead to more clicks and conversions in the long run. It's all about patience!

--
So, to conclude: is it useful to have at least a landing page for your affiliate marketing promotions? Absolutely. Do you need one? Absolutely not.
There are tons of ways to make money as an affiliate without a website. You just have to invest the time and energy necessary to grow your audience on whatever channel you choose, and then make sure that you're posting your affiliate links in a way that's genuinely useful rather than spammy. Simple!
Oh, and we nearly forgot! If you want to make money as an affiliate, you'll need to join affiliate programs to find products to promote and generate your very own affiliate links. If you're looking for brands you could partner with, sign up with Breezy. We'll give you hundreds of relevant partner recommendations to choose from, saving you a ton of hassle. You're welcome!