How to choose the best affiliate link tracking software
Publication date

Author

Imogen Beech

Reading time

11 minute read
Disclosure: This article contains affiliate links (this is an article about affiliate link tracking after all!). If you're not sure what that means, you'll probably want to check out our affiliate marketing guide to find out. But the long and short of it is, we might get paid a commission if you click on links in this piece (at no cost to you). Affiliate marketing rules, right?!
Affiliate marketing accounts for 15% of the digital media industry's revenue and drives as many e-commerce orders as email in the US (according to Business Insider). Not only that but in the UK, affiliate marketing has an ROI ratio of 1:16 (according to AWIN).
These are only a couple of statistics that we could share with you about the power of affiliate marketing (check out our selection of strategic partnership stats for more).
But it's not enough just to set up an affiliate marketing program. You'll need the technology that allows you to run and manage it, as well as a way of attributing sales to the affiliates who've promoted your products. That's where affiliate link tracking software comes in.
In this piece, we'll explore what you should look for in SaaS affiliate software. And we'll take a closer look at a selection of our favourite platforms: Post Affiliate Pro, Rewardful, Tapfilliate, Tune and Affise. Here goes!
What is SaaS affiliate software?
If you're looking to create your own affiliate program, you'll have two main options to choose from.
One is joining an affiliate network (such as Rakuten or Awin) that will help you to find affiliates and set up, manage and track your program all in one place. However, these networks only cater to a limited portion of opportunities that aren't always the most relevant. For example, most of the affiliates listed on them are Instagram influencers, which is far from ideal (read our blog on the problems with Instagram paid partnerships to see what we mean).
The alternative is to run and track your affiliate program in-house, using SaaS affiliate software (after using Breezy to discover the perfect affiliates for your brand, of course!). This way, you'll end up with more control over the way your affiliate program is run and the affiliates you work with.
Some brands, like Amazon, build their own tracking software. But most brands prefer to save time, money and effort by using one of the many existing affiliate link tracking tools out there.
These tracking tools generally give you all the features you need to carry out your affiliate marketing activities – from adding products, to tracking leads and sales, to managing payments – all in a customisable admin panel that you can set up according to your needs. Your affiliates will also get access to their own dashboards that they can use to generate tracking links and view how their promotions are performing.
However, no two tracking systems are quite the same. So, where do you start?
What to look for in affiliate link tracking software
We're all looking for that one 'best affiliate tracking software.' But the best for one brand won't necessarily be best for another. While some tracking systems have more features than others, these tend to come at a cost. So, it's all about finding SaaS affiliate software that strikes the right balance for you.
With that in mind, we've listed the top 7 things you'll need to consider when you're choosing a tracking platform.
1. Complexity of customer journey
Any software will need to let you track clicks and sales. In fact, if it didn't let you see how many consumers clicked on your tracking links and how many of those went on to make a sale, it just wouldn't be affiliate link tracking software!
However, some tracking platforms give you visibility over more touchpoints than others. Depending on the complexity of your consumer journey, you may want to track many more touchpoints in between those two metrics, including actions such as email list sign-ups or booked demos. If you run a mobile app, you'll probably also want tracking software that supports mobile in-app tracking.
Ultimately, the more visibility you have over a consumer's journey, the more you'll be able to tell which steps need honing in order to maximise conversion.
You'll also have to consider whether your touchpoints are online or offline. If they're offline, you'll need to find a link tracking software that can integrate with your database. Otherwise, you just won't be able to track them!
On top of all that, consider the tracking method you wish to use and check whether your affiliate tracking system supports it. Although cookie-based tracking is the most common method for tracking performance marketing, server-to-server (postback URL) is a more reliable method that should be used wherever possible. Sadly though, many affiliate tracking systems don't support it.
2. Complexity of customer type
Leading on from our previous point, you'll also need to consider your customer type and their unique needs when it comes to tracking.
For instance, are you targeting consumers or businesses? If you're a B2B brand, the person that initially clicks on an affiliate link might not be the decision-maker. That's going to make your customer journey a whole lot more difficult to track, so you'll need to search for tracking software that has an elegant way of handling this.
Similarly, consider whether you need a tracking platform that can cater to more than one customer type. If your brand has B2B and B2C branches, you'll need to be able to track multiple kinds of user journeys. So, make sure that you choose a platform that makes this possible.
3. Complexity of reward structure
Have a think about how you'd like to pay your affiliates. You'll need a tracking system that will support the reward structure you'd like to use. The most popular ways of rewarding affiliates are:
CPA. This is most commonly referred to as 'cost per acquisition,' but we prefer the term 'cost per action' as it can incorporate other conversion points such as email sign-ups, video downloads and more.
CPS. This means 'cost per sale' and can include repeat sales, which is especially handy if you sell a subscription product. It often comes under the 'cost per acquisition' bracket but we prefer to use the term 'CPS' so that it can be differentiated from 'cost per action.'
Hybrid. A hybrid reward structure is when an affiliate is rewarded based on more than one touchpoint. It often involves the affiliate receiving a fee upfront alongside their performance-based reward.
Some programs also use CPC (cost per click) or CPM (cost per thousand impressions), although they're generally riskier for brands as an impression or a click doesn't necessarily mean a conversion.
If you choose CPS, you'll need to decide whether to give your affiliates a revenue share or a fixed payment for the sale. And if you choose a hybrid reward structure, you'll need to decide which touchpoints you want to reward your affiliates for and how much importance to place on each one.
Whatever reward structure you decide works best for your brand, make sure you choose affiliate link tracking software that can support it.
4. Attribution model
As well as deciding how you're going to reward your affiliates, you'll need to consider which affiliate gets rewarded if a consumer clicks on more than one tracking link. There are numerous models to choose from.
First click: You only reward the affiliate whose link was clicked on first.
Last click: You only reward the affiliate whose link was clicked on last (however, this can be problematic as consumers regularly go off in hunt of a discount code after finding a product they want to buy, which means voucher sites often get all the credit).
Linear: You reward every affiliate whose link was clicked equally.
Time decay: Every affiliate whose link was clicked gets rewarded, but the later clicks receive a higher percentage of the credit than the earlier ones.
U-shaped: Also known as 'position-based,' this is where every affiliate whose link was clicked gets rewarded, but the first and last clicks get the most credit.
Theoretically, you can add as many rules as you like to form your own attribution model and carefully select which affiliates you think deserve to get the biggest reward. However, not all tracking systems will let you do this.
5. Cost of software
Before you get too carried away picking the best affiliate tracking software you can find, consider your budget. Often, the platforms that have the most features come at a higher price point, so you'll need to find the right balance between cost and capability for your needs.
You'll also have to consider in what way a platform requires payment. Some affiliate link tracking software (in fact, most of those we've selected below) will charge you a set monthly fee. But others may charge you per click or per partner. And some will take a commission on the revenue you earn through your affiliate program.
Ultimately, you'll need to work out what payment structure is going to work best for you. If you're on a budget, you might prefer a usage-based payment structure that will allow you to only pay for what you use. However, if you have many partners and tons of links, it might work out cheaper to pay a set monthly fee. Every situation is different!
6. Hidden costs
Don't take the cost you're quoted for a platform at face value without doing a little more digging first. There may be extra costs to make use of certain features. For instance, you may face an additional fee to integrate the software with your database.
On top of that, remember to factor in development time and costs. A user-friendly software that's easy to set up is key, particularly if you're on a budget or new to affiliate marketing. Ideally, you want to avoid unnecessary time spent learning how to use the software or working out how to integrate it with your system as time means money.
7. Partnership type
Although affiliate link tracking software is designed for affiliate marketing partnerships, you may be able to use it to track other performance-based partnership types. This is especially the case if you're forming partnerships with other businesses, such as referral agreements or distribution marketing partnerships.
If you operate a number of B2B partnerships, it may be worth exploring whether your affiliate link tracking software has the ability to track other kinds of more in-depth strategic partnerships too. For example, could it track a call or conversation between a salesperson and a potential client, as part of a co-selling partnership?
Many affiliate tracking programs have a host of features that you could use in many more contexts than just straightforward affiliate relationships, such as client-side tracking or the ability to reward a partner based on pay-per-call. The possibilities are endless!
Best affiliate tracking software
As we've said before, there's no one 'best' affiliate tracking software. Instead, the best software for you will depend on the factors we've mentioned above, such as the complexity of your user journey, how you'd like to reward your affiliates, your budget and much more.
That said, there are a few tracking systems that we think are particularly good, so we've listed our recommendations below. And, in the interest of being fully transparent, some of the links we've used are affiliate tracking links, which means we might get compensated if you click them. It seemed too good an opportunity to miss in an article reviewing affiliate tracking software!
Oh and by the way, that affiliate link disclosure above is a legal requirement (although, let's be honest, it's also good manners!). Check out our guide to affiliate link disclosure to find out more.
And on that note, here's our selection of the best affiliate link tracking software.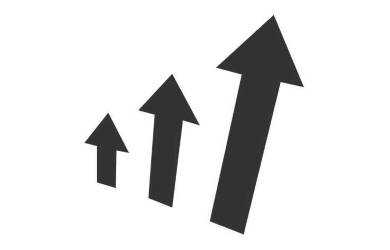 Cost: Starts at $97/month
As far as we're concerned, Post Affiliate Pro has that all-important balance between cost, features and usability, and is an excellent choice for startups and high-growth brands alike. It's the top-rated and most-reviewed affiliate link tracking software, probably in no small part due to its excellent customer service team.
It's arguably the most feature-rich of the platforms on our list, supporting a range of tracking methods and commission types, as well as providing in-depth reporting. The platform will also help you to create a range of promotional materials for affiliates, including some banner types unique to Post Affiliate Pro.
Best features:
Direct link tracking (SEO-friendly tracking tool that creates links that don't look like affiliate links).
Reward affiliates for the sales of sub-affiliates they introduced to the program.
Customisable attribution models with the option to reward multiple affiliates for a conversion.
Award both one-off and recurring commissions.
Add as many affiliates as you want on any plan.
Upgrade and pay as you go options.
Watch out for:
Some features come at an additional cost on lower pricing plans.
Dashboard looks a little old-fashioned.
Branding-free option only available for higher-paying customers.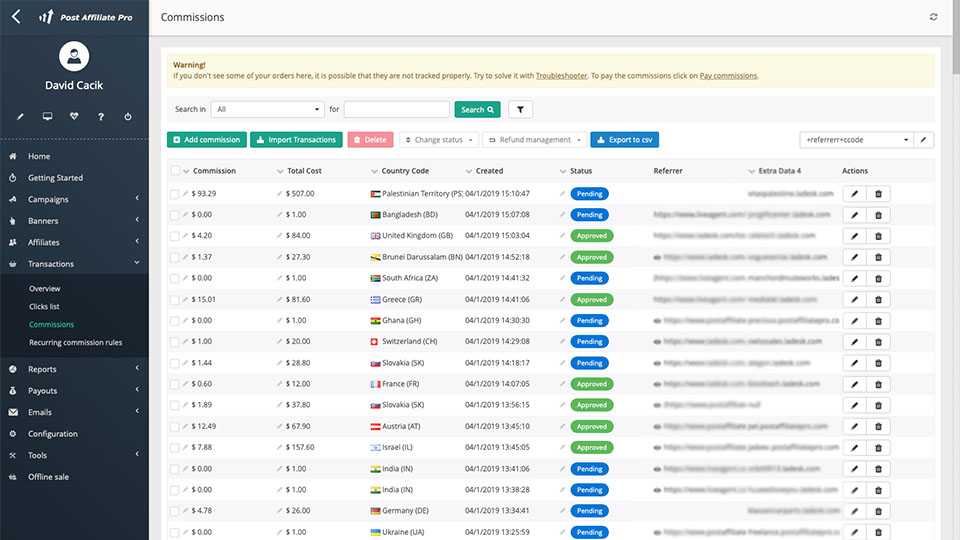 Best free affiliate tracking software: Rewardful

Cost: Starts at $29/month + 9% transaction fee or $49/month with no transaction fee.
Okay, so Rewardful isn't free forever, but it does offer a 2-month free trial when you sign up for annual billing. And even when you do transfer onto their paid plans, they're by far the cheapest on our list.
This platform works with the payment processing software Stripe to help businesses set up and track affiliate programs. However, it's also a great tool for brands to create and track customer referral programs and other kinds of partnerships, such as integration partnerships (a kind of joint product partnership) and other B2B collaborations. Designed with SaaS and subscription businesses in mind, it's easy to use and quick to set up.
Best features:
Unlimited affiliates and visitors.
PayPal mass payouts.
Affordable plans.
Custom rewards and scripts (for higher-paying users).
Branded affiliate portal (for higher-paying users).
View Rewardful data from your Stripe dashboard.
Watch out for:
Lower-priced plans have few features.
The lowest-paying plan comes with a $9 transaction fee.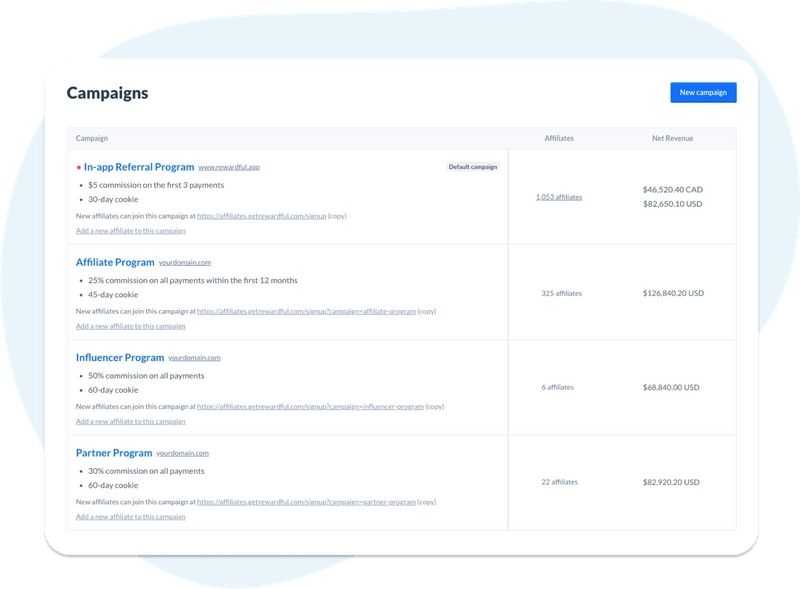 Best for small businesses: Tapfiliate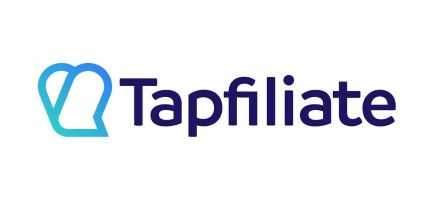 Cost: Starts at $69/month
Tapfiliate doesn't have as many features as some of the other affiliate link tracking software on our list, but it comes at a fraction of the price. And the features it does have (such as copy/paste integrations and automated workflows) make setting up and managing your affiliate program easy and pain-free.
The platform is a great choice for brands who want that little bit more control over their branding and collaborations. You can add assets such as banners, videos and even social posts for your affiliates to share. And you can also create white-labelled affiliate dashboards, putting your branding centre stage every step of the way.
Best features:
Share assets and social posts with affiliates.
Award both one-off and recurring commissions.
Offer fixed or percentage-based commissions.
Set performance bonuses.
Set up triggered emails, webhooks and automations using Zapier.
Watch out for:
UX can be a little clunky.
Some integrations need code deployment (could be tricky for beginners).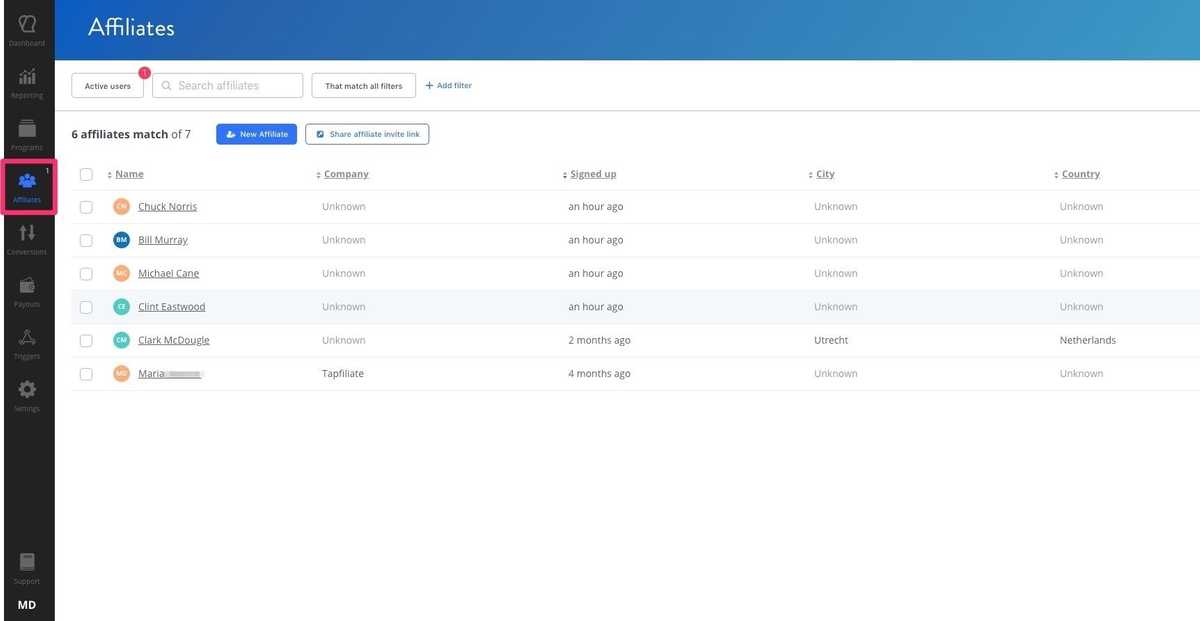 Best for high-growth businesses: Tune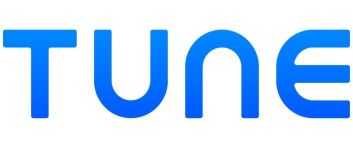 Cost: Starts at $499/month
If you operate multiple partnership types, Tune (formerly known as 'HasOffers') could be a serious contender for your affiliate link tracking software. It can help you to manage all your marketing partnerships across every digital channel, including desktop, mobile web and app. Plus, this platform literally invented the postback, which means your data really is in good hands.
Those that want to put their branding front and centre will also love that the platform can be white labelled and fully customised. The ability to create personalised dashboards and interfaces will give every partner a seamless experience.
Best features:
Customise goals, conversions and payout tiers.
Add as many landing pages and partners as you want.
Automate processes including payments and fraud prevention.
Integrate with any mobile network.
Uses both pixel-based and server-to-server (postback URL) tracking.
Watch out for:
Designed to use the 'last-click' reward method.
Not always intuitive to use.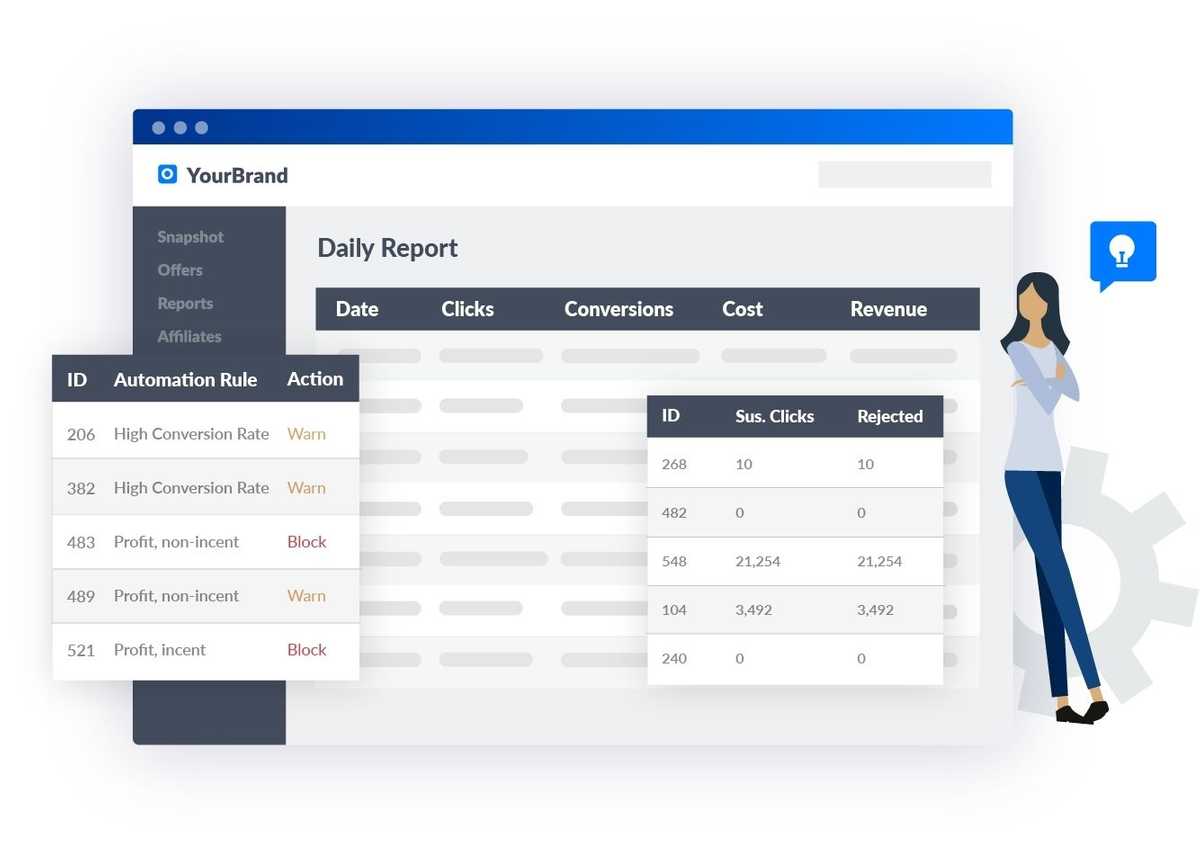 Best for beginners: Affise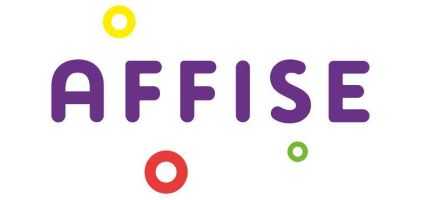 Cost: Starts at $499/month
You can't beat Affise if you're looking for affiliate link tracking software that's quick to set up and easy to use. It has a simple interface and good customer service, which is probably why it's won so many awards in recent years (take a look at their website to see what we mean). Better still, a member of the Affise team will personally walk you through the whole onboarding process.
It has a range of useful features, including anti-fraud protection, the ability to pay out flexibly and in multiple currencies, configurable dashboards and tailored UI design. None are particularly groundbreaking, but in a way, that's the beauty of this platform. It's clean, straightforward and allows you to spend less time worrying about your affiliate program so you can focus on your business as a whole instead.
Best features:
Customisable dashboards and notifications.
Quick setup and onboarding.
Uses server-to-server (postback URL) tracking.
Full access to event level data.
Automate workflows and billing processes.
Watch out for:
Doesn't provide advanced analytics.
Takes time to set up an API.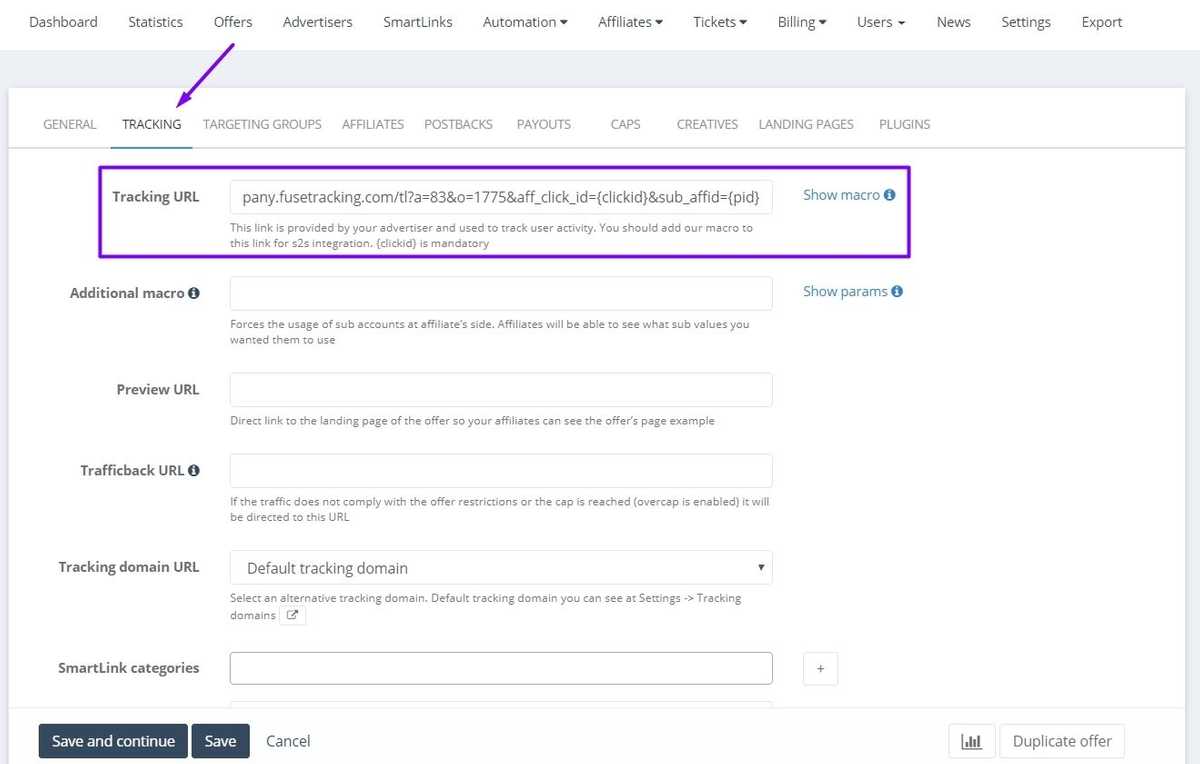 --
Right, that brings us to the end of our selection of the best affiliate tracking software. As you can see, they're all great at different things, so take some time to umm and ahh about what's most important for you in a tracking platform.
But don't forget: none of these platforms will handle affiliate discovery for you. So, if you're looking to find strategic partners (affiliate and otherwise!) remember to sign up with Breezy. We'll help you find your partners before you run, manage and track them on one of these affiliate link tracking platforms. It's the dream team!