How to maximise your Black Friday affiliate marketing
Publication date

Author

Imogen Beech

Reading time

6 minute read
Everyone loves a good deal. And Black Friday is when consumers are going to be on the hunt for the best deals they can find. So, if you're an affiliate marketer, it's a great opportunity to boost your affiliate income.
Here, we'll explore how to make money with affiliate marketing this Black Friday and Cyber Monday, as well as the days surrounding them.
What is Black Friday?
Black Friday is an American holiday that comes on the first Friday following Thanksgiving. This year, it takes place on Friday 26th November 2021. In short, it's when retailers sell their products with massive discounts to kick off the holiday shopping season.
Since its inception, the concept has spread around the globe. And it's slowly been extended from a single Friday to a whole 'Black Friday weekend' which is followed by 'Cyber Monday' – a day focused on deals being offered online.
Some retailers even offer 'Black Friday' discounts for the whole week leading up to Black Friday and including Cyber Monday.
To make the most of the opportunity, affiliate marketers around the world double down on their affiliate marketing efforts during this time to boost their income.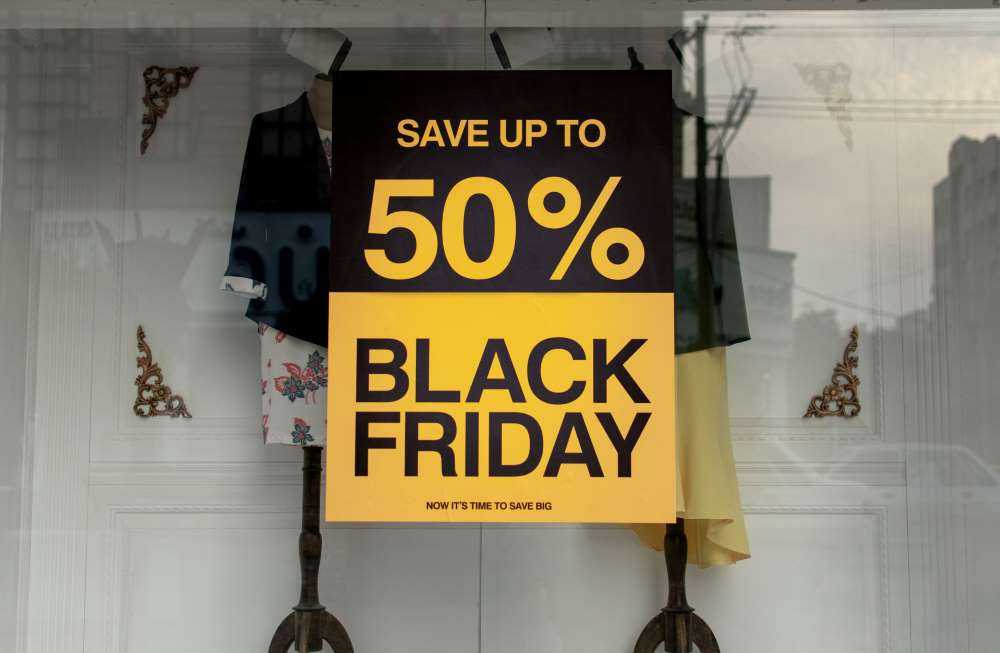 How to boost your Black Friday affiliate marketing sales
1. Find deals and offers in advance
Most of the work you need to put in to create an impact with your Black Friday affiliate marketing will happen before the big day itself. If you leave things until the last minute, you simply won't have the time you need to get everything lined up and ready.
To start with, we'd recommend putting together a list of promotions that you're going to be pushing for the Black Friday period.
Some of your affiliate partners may well inform you about what deals they're going to be releasing before Black Friday so that you can create marketing materials about them in advance. However, not all your partners will be so organised. And there may even be some brands that you're interested in promoting that you don't yet work with as an affiliate.
This means you'll probably need to reach out to brands to find out whether they're planning any offers that you can promote, or spend some time joining suitable affiliate programs you're not yet part of. Either way, make sure that you try any new products before you start marketing them. The last thing you want is to recommend products that you don't believe in, which is a sure-fire way of undoing all that hard work you've spent building trust with your audience!
2. Create content early
Once you have a list of offers you can push, you'll need to put together a strategy for how you're going to promote them and start creating the necessary materials. This might include dedicated landing pages, product reviews, 'best buys' lists and more.
The benefit of creating this content before Black Friday itself is twofold. First, it means you can get organised and have your content ready to publish as soon as your offers go live. And second, if you're clever about it, you can even use the content ahead of time to create a buzz around your Black Friday promotions.
For instance, you could launch a landing page featuring all the brands you're going to be promoting with a timer that counts down the days, minutes and seconds until the discounts go live. It's a great way to start generating some traffic to your page and hopefully gain some return visitors!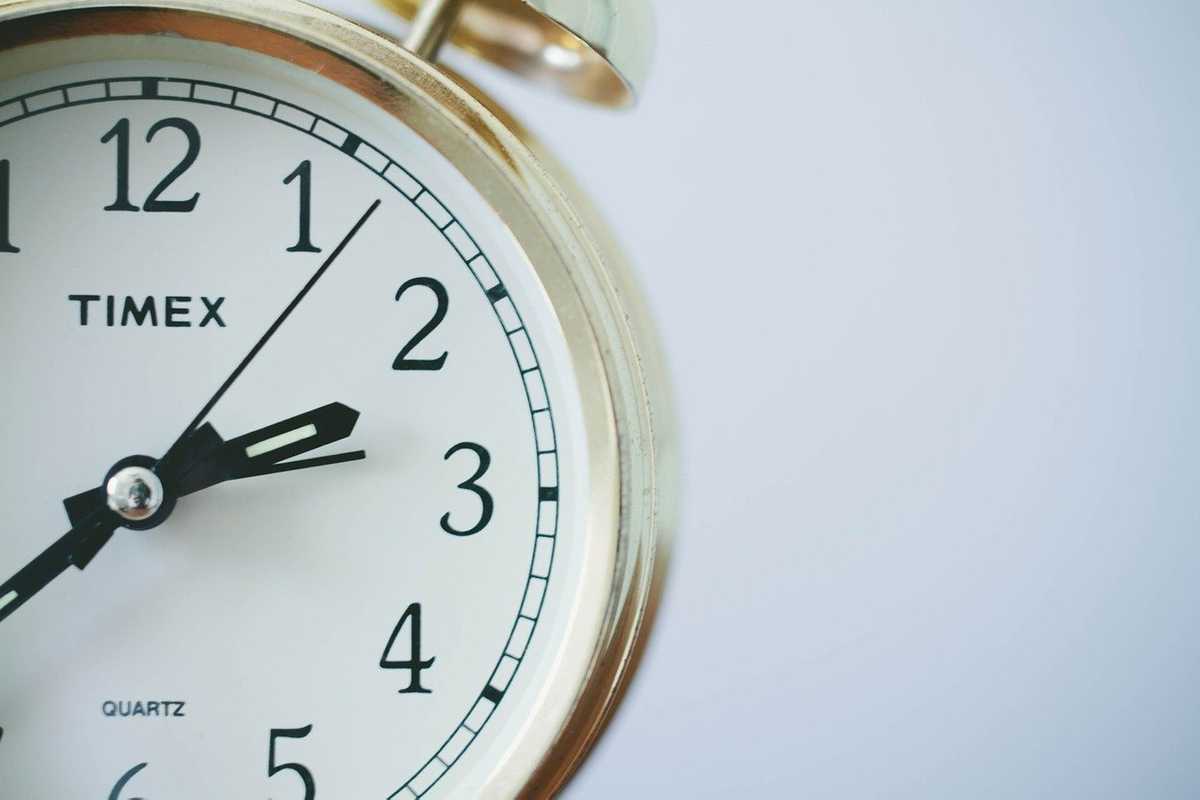 3. Gather leads
Like any seasonal affiliate marketing activities, you need to be sure you're going to get eyes on your promotions when it counts.
You won't have the luxury of letting newly published blogs or landing pages pick up traffic organically over time. By then, your promotions will be out of date! For this reason, we'd recommend gathering a list of leads you can send your promotions to when Black Friday arrives.
When you do so, consider your highest-converting traffic sources. If you regularly run successful email campaigns, this is something you'll want to maximise by building up your mailing list and preparing to utilise it when Black Friday rolls around. Or, if you have an engaged audience on a social media platform, spend some time growing your followers and building up some hype beforehand.
4. Run some tests
Every affiliate marketer is different and what drives the most sales for you will depend on your niche, audience and platform. For instance, if you promote sportswear on TikTok, your Black Friday affiliate marketing will look vastly different from someone who runs a software comparison blog.
What we're trying to say is that you need to spend some time figuring out what works best for you. So, run some tests where you trial various offers, content types and traffic sources to see what converts the highest. Then, analyse your results and create your seasonal affiliate marketing strategy around your highest-performing activities.
By starting early, you'll be able to take risks outside of the busy Black Friday and Cyber Monday period and use the lessons you learn to nail your affiliate marketing when it matters.
5. Recycle old content
Remember how we said that any content you publish especially for Black Friday won't usually have a chance to build up organic traffic until it's too late? Well, one way around this is by recycling the same content each year.
Let's say you publish a blog named 'Best Black Friday laptop deals.' By updating this blog every year with fresh products and offers, you'll be able to leverage the page's existing rankings instead of having to start from scratch. Hopefully, it'll also do your rankings good by signalling to Google that this is a page that's kept bang-up-to-date.
On top of that, by reusing your old content each year, you get to capitalise on your hard work long into the future.
Spent hours building backlinks to your Black Friday content? Great! Instead of letting your hard work disappear into an archive of old content, by recycling the same piece each year, your effort will keep paying every Black Friday from now on. It's a great way of making sure that your SEO and affiliate marketing strategies are working together hand-in-hand.
6. Optimise your Black Friday pages
Whatever type of content you create for Black Friday, you'll need to make sure your pages are properly optimised so that they convert.
Firstly, make sure that you place your affiliate links where as many people as possible will see them. If it's a product review, don't make your reader wait until the end of the piece for a CTA. Instead, place it near the top of the page so that it's seen by people who don't read the whole review. If it's a landing page or a 'best buys' page where you've listed multiple products, make sure that you include clear CTAs for all of them.
Remember that Black Friday is a time-specific event and these offers won't be around forever. That means you can afford to apply a bit more pressure on your audience to buy these products now – if they wait, the deal will be gone. Depending on what works for you, you could consider adding buttons, banners, or even a countdown timer to show your audience how long they have left to make a purchase.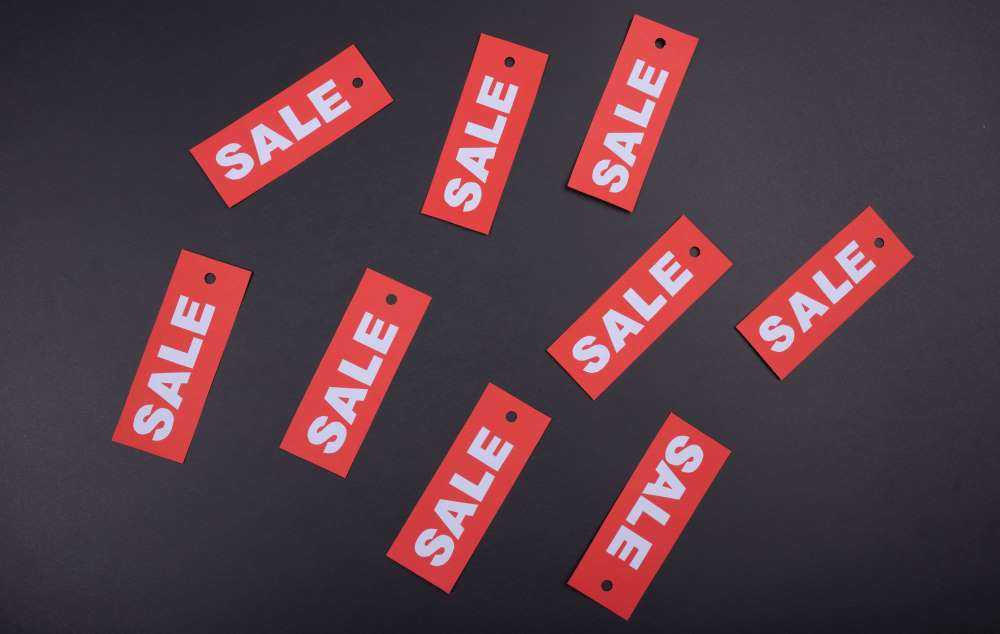 7. Create gift content
To really get to the heart of what will lead someone to make a purchase, you'll need to consider why they might be shopping in the Black Friday sales. Traditionally, the event is used to kickstart the holiday shopping season. So, a lot of consumers will be on the hunt for Christmas gifts.
To tap into this, you could create content that's focused on helping your audience to find fantastic (and cost-effective) Christmas gifts in the Black Friday sales. No matter what your niche in affiliate marketing, the chances are there'll be gift ideas you can promote.
It might be gift ideas for him, gift ideas for her, gift ideas for kids, gift ideas for nerds… we could keep going but you're the expert in your own niche. So, we'll leave it to you to come up with the gold dust!
8. Give people a reason to buy from you
Finally, remember that every affiliate (and every brand!) under the sun is going to be doubling down on their marketing efforts on Black Friday, Cyber Monday and the days surrounding them. So, here's a question: why should people buy from you?
As much as possible, try to give people a really clear reason. It might be because your reviews are the most honest and helpful, because they're funny, because your deals are better than anyone else's… the list goes on. But if you can think of something really solid that your audience will gain from clicking your affiliate links (as opposed to someone else's), that's even better.
Could you offer them a free e-course, for example? Some kind of voucher or freebie? It's not always possible of course, but if you want to become a successful affiliate marketer, it's a great way to make yourself and your offering stand out from the crowd.
--
As you can see, Black Friday is an important day in any affiliate marketer's calendar and it should be in yours too. After all, how could you pass up on a chance to profit from a national holiday that's actually geared around spending?!
Hopefully, our eight tips will help you to maximise your affiliate marketing efforts and boost your earnings during this time. But don't forget, Black Friday isn't the only holiday that you should put in your diary. Find out how to leverage seasonality throughout the year with our seasonal partnership tips. Or, if you want to see how other brands have boosted their income through seasonal marketing, check out our seasonal partnership examples.
Finally, if you want the perfect partners to help you get there, don't forget to sign up with Breezy. We'll give you thousands of relevant partner suggestions that you simply won't be able to refuse!